In "Billion Dollar Loser," WeWork's "epic rise" and Adam Neumann's quiet enablers
RSK: Best inside read of WeWork and Adam. If you only read one article this time…this is the one.
---
Whoever Wins the Presidential Election, It Won't Upend Commercial Real Estate Returns
RSK: Well, very interesting indeed. But I believe times are much different now and this election could be the game changer. For instance, if 1031 Exchanges are ruled out as well as Opportunity Zones, tax changes on and on.
---
Wisconsin Commercial Real Estate
Our focus is your focus, our goals are your goals.
---
Lidl to install new air filters in all U.S. stores by yearend
RSK: There will be more of this and even when this pandemic subsides it will be a good investment.
Mid-America Real Estate – Wisconsin, LLC offers the same high level of service in property leasing, asset management, tenant representation and investment sales for which Mid-America has become known.
---
AMC to reopen more theaters in the United States

RSK: Many conflicting reports on this. Seems like it depends on States or local governmental bodies to make this decision. Won`t happen in our Dane County for some time. As the article states, small chains and independents probably will not make it through.
---
RSK: Better than I thought it would be.
---
OCTOBER 2020 – Cirex Digital Version

U.S. retailers secure stores as worries about election unrest mount
LOS ANGELES/CHICAGO (Reuters) – This time last year, shoppers on Chicago's Magnificent Mile were waiting for Louis Vuitton to debut its whimsical holiday window decorations. Now those same windows are hidden behind a wall of wood panels painted bright orange.

While still open for shoppers, stores like Gucci PRTP.PA, H&M HMb.ST and Nordstrom JWN.N are also boarded up after looters targeted the city`s famed retail district in the spring and summer, when protests gripped more than 100 U.S. cities…
…more

RSK: Sad but probably true. Good time to be in the plywood business.
---
building for sale – 2238 County Hwy APlatteville, WI 53818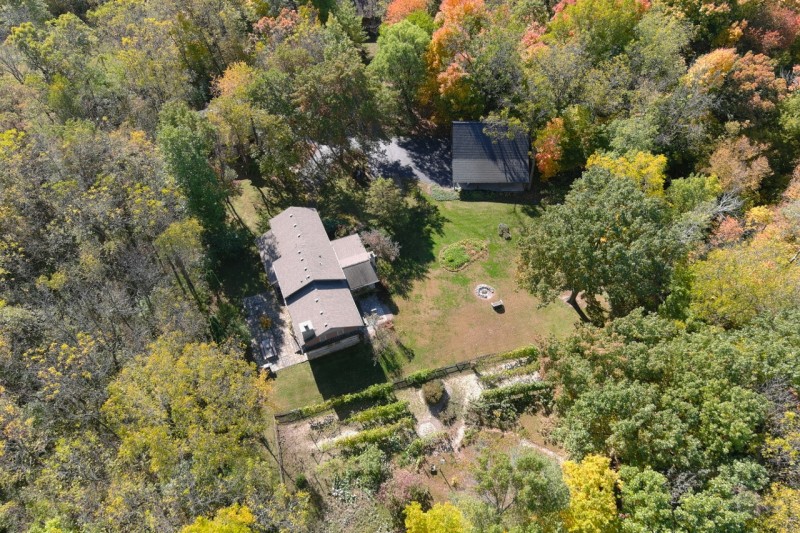 Right out of History! Secluded approach opens to this timeless,elegant, artistic and romantic combination of modern & antique.The main residence consists of dismantled and then re-mantled over 3 years, a Cornish miners cottage(1830ish), 2 story Norwegian family home (1870ish), house/barn (1860ish) & a central standard construction portion to strategically combine the 3 structures in 1990 on full concrete basement & a new sun/pub room addition. The "Cabin Life" rental is hand hewn notched doweled & spiked pine logs built from scratch by owners that took 2 yrs. The "Back Again" rental is a one and a half story home(1870ish) with a sun filled addition built with the Stones of a barn foundation moved Stone by Stone and rebuilt. Private wooded grounds w/ gardens & hobby vineyard apx 5 yrs old…
---
Gap Inc. announces store closures, off-mall strategy
Gap Inc. is moving away from the mall.

The struggling apparel giant revealed its new "Power Plan 2023" strategy to return the company to profitable growth at its virtual investor meeting on Thursday. The strategy emphasizes expanding its higher-profit Old Navy and Athleta brands, tweaking and reducing product assortments and reducing and rethinking its store footprint in a move away from traditional shopping malls.

"We're the biggest retailer in North America," Sonia Syngal, Gap Inc. CEO, told investors. "We're closely watching the economy, the retail landscape and the competitive environment to evaluate how we can strategically play to win; how we can do things that only we have the authority to do.
…more

RSK: I am betting you will see more of these Mall Stores go to strip malls and life style centers like TJ Maxx and Five Below have done.

Ken Notes: Long before the pandemic Kohls determined it was better to be a destination rather than a also here player…
---
ARTIS REIT / Madison Lifestyle Office Portfolio

Madison Lifestyle Office Portfolio comprises 16 Class A properties totaling over 1.7 million square feet of leasable area and an additional 8.3 acres of development land. The portfolio is located on the west side of Madison, Wisconsin.
---
CVS to hire thousands of pharmacy techs as it prepares for more Covid-19 cases, rollout of vaccine
CVS Health said Monday that it wants to immediately hire 15,000 employees to prepare for an expected rise in Covid-19 and flu cases this fall and winter.

More than 10,000 of those will be full-time and part-time licensed pharmacy technicians who can help dispense medications and administer Covid-19 tests.

Key Points
CVS wants to immediately hire 15,000 employees to prepare for an expected rise in Covid-19 and flu cases this fall and winter.
More than 10,000 of those will be full-time and part-time licensed pharmacy technicians who can help dispense medications and administer Covid-19 tests.
The expanding staffing could also help CVS prepare for the rollout of the Covid-19 vaccine, if federal officials allow pharmacy technicians to administer it.
RSK: My bet is you will see a few more CVS Buildings pop up over the next several months. If you have a sight I would contact them. They may even use existing temporary sites to fill the need rather than wait for new construction. This Covid and other health distribution entities will become a major property buyer in the bear future since viruses will not be going away anytime soon.
---
Commercial Brokers Group, Inc.
Still canceled most events…

View the 2019 Deal of the Year Awards presentations here.

Congrats to all the winners and nominees.
---
From Detroit to Oakland, pandemic threatens urban renewal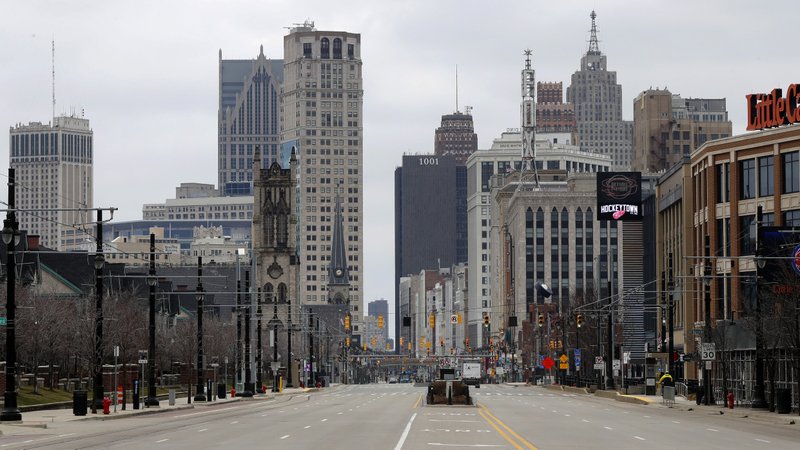 DETROIT (AP) — Downtown Detroit was returning to its roots as a vibrant city center, motoring away from its past as the model of urban ruin.

Then the pandemic showed up, emptying once-bustling streets and forcing many office workers to flee to their suburban homes.

Anthony Frank, who manages Dessert Oasis and Coffee Roasters on Griswold Street, said everyone loves Detroit's comeback story, but a 20% drop in business has been difficult to handle.

RSK: And it is not just the pandemic causing some of the fears of being, investing in renewals in downtown cities.
---
The Gialamas Company`s premier development. The park has over 57 buildings containing 200+ companies, occupying over 3.0 million square feet.
---
An unused Carnival cruise ship as a floating office
An unused Carnival cruise ship could soon become a floating office where techies, YouTube influencers, and `digital nomads` can live and work remotely

The cruise ship-turned-office would fit 2,000 people who would have access to fitness classes, a swimming pool, and a 5,000-square-foot theatre.

RSK: Why does this seem like a submarine with a screen door to me?
---
Dunkin' Brands in talks to be bought by Inspire Brands
The owner of Arby`s, Sonic Drive-In, Buffalo Wild Wings, Jimmy John`s Sandwiches and Rusty Taco could announce the purchase of the Dunkin` and Baskin-Robbins brands as soon as Monday
Dunkin' Brands Group Inc., parent company of the Dunkin' and Baskin-Robbins chains, is in talks to be purchased by Inspire Brands, which would take the company private, a Dunkin' executive confirmed Sunday.

According to a report in The New York Times, citing "two people with knowledge of the negotiations," the deal could be announced as early as Monday and would involve the purchase of Dunkin' Brands shares at $106.50 for a valuation of around $8.8 billion…

RSK: And the consolidation of fast and fast casual restaurants continues.
---
CARW 2020 Events and Resources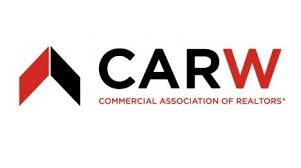 CCIM 104
October 27 @ 8:30 am – 4:30 pm

CI 104 encompasses the entire life cycle of an investment, from refinancing to capital improvements to disposition. Within each case study, you will encounter a key investor decision: Should a non-taxable investor acquire an investment with or without debt financing? What if the investor is taxable? During the holding period of an investment, should an investor make a discretionary capital expenditure or not? How does an investor evaluate disposition alternatives?
Commercial Real Estate Resources:
REALTOR CV Addendum:
Organizer CARW
Phone: 414-271-2021

Email: info@carw.com
Ken Notes: Thank you Tracy Johnson President and CEO of CARW for keeping me in the loop. Note CARW events have all moved online and I have not found another organization that has reacted as effectively as CARW to the new realities….
---
Benchmark's Bill Gurley: We'll now back startups without offices
June survey found most VCs shied away from all-remote companies
No office, no problem, according to one of Silicon Valley's major tech investors.

In a concerning turn for commercial landlords hoping that tech companies will fill office buildings, Bill Gurley of Benchmark said an office is no longer a criteria for the startups that his venture capital firm funds…

RSK: A bit concerting for office owners and managers.
---
Reinhart Boerner Van Deuren s.c.

With the largest Real Estate Practice of any law firm in Wisconsin, Reinhart offers clients custom-tailored real estate insight.
---
A mask startup is rapidly expanding into empty mall stores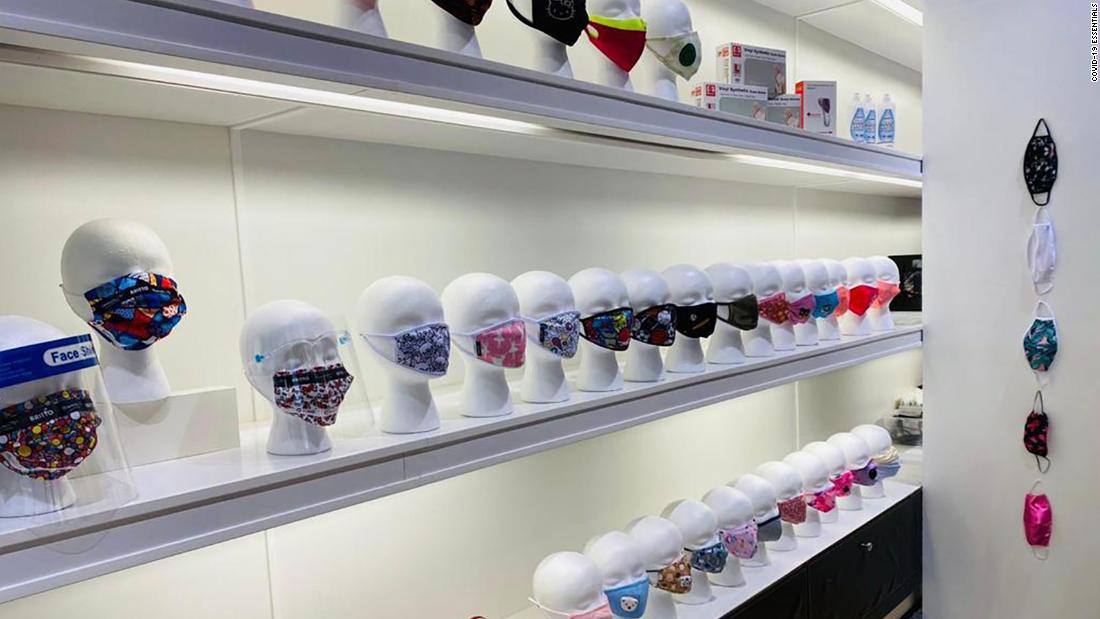 New York (CNN)Covid-19 Essentials is a pandemic-specific store for all your pandemic-specific needs, and the growing business already has eight locations at malls across America.

The company sells a wide variety of more fashionable face masks and even makes personalized masks on location using materials like cotton and silk. Those willing to fork over a bit more — $129 to be exact–can opt for an "electric mask" sold at the store that has a rechargeable battery and "a fan in it to cool the face," said Nadav Benimetzky, co-founder of the chain…
…more

RSK: Well one adaptive use for vacant Mall space that takes advantage of the times.

130 S. Pinckney St.Madison, WI
608.257.8325
Hours Wednesday – Sunday 4:30PM – 9:00PM
---
https://www.sfchronicle.com/food/article/San-Francisco-restaurants-can-increase-indoor-15662040.php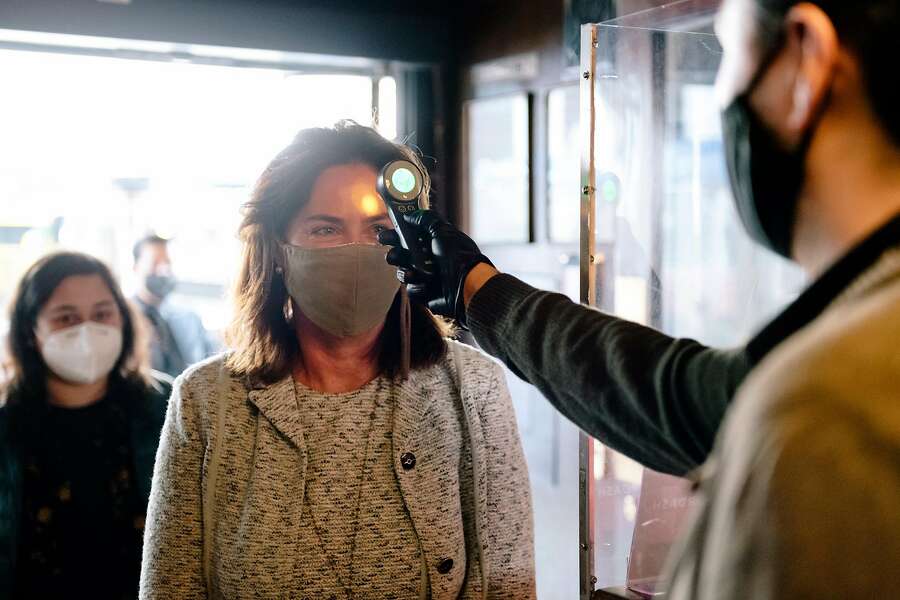 San Francisco – Restaurants can soon raise their indoor capacity to 50% capacity.

RSK: Can`t wait until we can do this here in Madison Area. Will be awhile.
---
The Brew Crossword: September 14, 2020

RSK: This week's crossword based on last week's news courtesy of the Morning Brew.
---
FoodFight Restaurant Group – WELCOME

Support your local restaurants and order online today!
---
Building For Lease: 2000 Atwood Ave Madsion WI
---
building for Sale / lease 4245 W Beltline Hwy Madison, WI 53711
---
Crown Commercial Real Estate/Development, LLC
---
Building For Lease: 2017 Winnebago St Madison WI
---
Building For Sale: 2958 E Washington Ave Madison WI 53704
---
Building For Lease: 1310 & 1320 Mendota St Madison WI
---
---
---
Flad Development & Investment Corp.

Since 1975, Flad Development & Investment Corp. has emerged as a leader in the development of quality commercial real estate projects in Madison and Milwaukee.
---
Ruedebusch Development & Construction
---
"The attention to detail, preventative maintenance, and proactive communication exhibited by MIG makes them a true business partner."

<
---
Professional Real Estate Management and Sales
---
High Point Office Park is an 11-building, 217,418 square foot office park located in one of Madison, Wisconsin's finest western locations.
---
---
IA Management is a full service property management company located in Madison, Wisconsin. Our objective is to be a profitable leader in both commercial and residential real estate.
---
---
---
---
Five flex/R&D buildings – 138,000+ sq. ft. – Hwy 51 and Hoepker Road – High End Image – Affordable and Flexible Floor Plans – Warehouse – R&D, Light Manufacturing – Showroom
---
---
---
Keller Real Estate Group Understands Local Business Real Estate Needs
---