The USPS' Real Estate: What It Owns and What It's Selling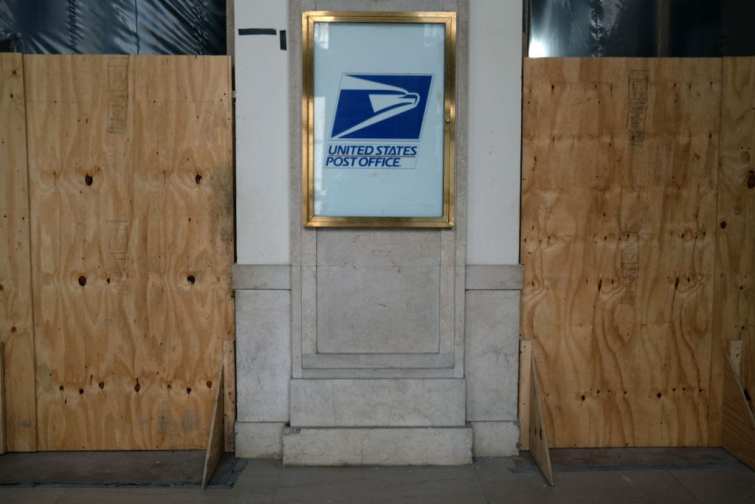 The block-size art deco building in downtown Allentown, Penn., is one of nine properties that the United States Postal Service is currently selling. Built in 1934 solely as a post office, the building served as the town's nerve center for many years. Today, mail delivery operations occupy just 5,000 square feet of the 96,500-square-foot property…
RSK: This is interesting and just part of the USPS saga. Remember folks, it isn`t funded by tax dollars…until the proposed bailout. They need to do what they need to do…get rid of old aging post offices, dysfunctional machines, clear space for packages (which is where they make the money)and raise rates as any other business would have to do….if not then yes, subsidize it with tax dollars and really watch the reliability of postal service plunge! USPS was not meant to be a political football.
---

Commercial Services Committee Presents Douglas Berry, CPA, CGMA Discussing the updates to Tenant Improvement Depreciation REGISTER TODAY
Saturday, September 12, 2020 The Affordable Housing & Equal Opportunities Committee is excited to continue our support for Movin' Out by hosting a Movie Night at The Madison Mallards Duck Pond. We will be showing the classic film "E.T." Tickets are $50 and available by clicking the Registration Button below Tickets will include Dinner and a Movie Dinner will be boxed and delivered without contact Families and Groups will be Physically Distanced Click Here to learn more about…
What is going to happen to America's dead malls? That's a million-dollar question plaguing retailers and real estate developers.
With a report circulating earlier this month that the biggest U.S. mall owner Simon Property Group has been in talks with Amazon to convert some shuttered Sears and J.C. Penney department stores into fulfillment centers, many industry analysts have been pontificating on the future of malls as logistics hubs.
Key Points
Coresight Research estimates 25% of America's roughly 1,000 malls will close over the next three to five years.
The coronavirus pandemic has accelerated a demise that was already underway.
"Just because retail space has gone vacant or remained fallow does not mean that it is automatically a good candidate for repurposing into industrial space," Moody's Analytics real estate analyst Victor Calanog said.
According to data pulled by Moody's Analytics REIS, apartment development in the U.S. is expected to be down 15.6% in a post-Covid-19 world. Office development is set to drop 10%, it said, while retail falls 15.7%.
Industrial development, meantime, is expected to pick up 3.6%.
RSK: I am not totally buying that Malls and Commercial will bring in more tax revenue to a municipality…especially if the are empty. You can make the argument on assessment via the income/expense theory of appraisal. If less NOI the value should be much less. Why I think a city would entertain some zoning changes to get a Mall into an income producing element, which in turn would raise taxes being paid. Plus do not forget local sales taxes as well. Plus distribution spaces are not exactly industrial in nature.
---
High Point Office Park is an 11-building, 217,418 square foot office park located in one of Madison, Wisconsin's finest western locations.
---
LA's Restaurant Real Estate Market Is Seeing a 20 Percent Drop in Rents
Some landlords are desperate to make a deal while others are still getting pre-pandemic rental rates
The restaurant industry is in the middle of a massive reset. After years of an ever-expanding market, the COVID-19 pandemic has triggered a correction to the industry not just in Los Angeles, but nationwide. When cities began issuing stay-at-home orders in mid-March, bars and restaurants were left with little to no business beyond meager takeout sales, yet often faced rents that remained at pre-pandemic levels. This situation became untenable for scores of restaurants and led to a wave of closures hitting every tier of the industry — from smaller mom and pops, to corporate chains like the Cheesecake Factory and even buzzy fine dining spots. Now, with a sea of new vacancies, a standstill in new leases, and remaining businesses operating at a fraction of their previous levels, restaurants are being forced to adapt to a new landscape, and landlords are facing a reckoning of their own. ..
RSK: No time to be opening a fine dining restaurant. Fast casual take out is what may keep some afloat plus a workout with the landlord and the lender. Not pretty out there and will no doubt get worse when the weather turns colder.
---
Madison Lifestyle Office Portfolio comprises 16 Class A properties totaling over 1.7 million square feet of leasable area and an additional 8.3 acres of development land. The portfolio is located on the west side of Madison, Wisconsin.
---
Fast-food giants like Dunkin` and Chipotle are using the restaurant apocalypse as a chance to `swallow up` independent restaurants that are struggli
After falling in love with Dublin`s pubs on a study abroad trip, Elliott Nelson abandoned his plans of becoming a lawyer and decided instead to open up an Irish pub in economically depressed downtown Tulsa, Oklahoma. He knew he`d face difficulties, but he never imagined the challenges the pandemic would bring….
Fast-food giants such as Domino`s, Chipotle, and Dunkin` are eyeing real estate opportunities presented by independent restaurants struggling to stay open during the coronavirus pandemic.
The Independent Restaurant Coalition estimates that up to 85% of independent restaurants may close permanently by the end of the pandemic.
"So much of your soul goes into building unique stuff, and if you see it become so homogenous, that`s especially heart-wrenching," said Elliott Nelson, who owns 20 restaurants in Oklahoma and Arkansas.
RSK: The good the bad and the ugly about this. Worth reading.
---
Retailers whose businesses have been devastated by the pandemic but who have enough cash on hand to remain in operation through the holidays will do so. But bankruptcy lawyers expect the pace of their Chapter 11 filings on behalf of store chains to quicken come January.
"I don't think we'd have seen this many bankruptcy filings if COVID-19 didn't happen, but many of them happened at companies like J.C. Penney that people have been expecting to go under for years," said attorney Glenn Rose of the Nashville-based firm Bass, Berry & Simms.
…more
RSK: A lot of this is due to landlords deferring rent or lowering rent for now. Eventually the retailer will not be able to push it down the road and will have to declare bankruptcy. Normally better to work something out between landlord, tenant and lender.
---
Mid-America Real Estate – Wisconsin, LLC offers the same high level of service in property leasing, asset management, tenant representation and investment sales for which Mid-America has become known.
---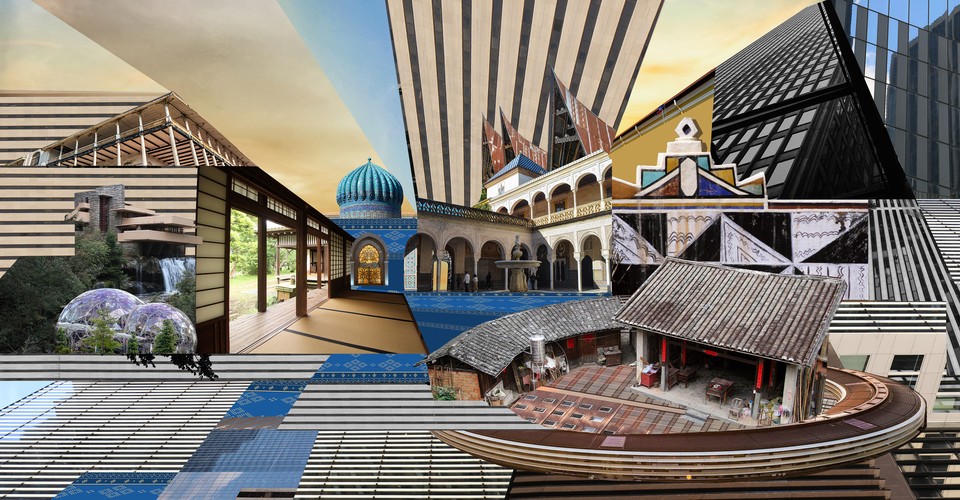 Some time ago, I woke up in a hotel room unable to determine where I was in the world. The room was like any other these days, with its neutral bedding, uncomfortable bouclé lounge chair, and wood-veneer accent wall—tasteful, but purgatorial. The eerie uniformity extended well beyond the interior design too: The building itself felt like it could've been located in any number of metropolises across the globe. From the window, I saw only the signs of ubiquitous brands, such as Subway, Starbucks, and McDonald's. I thought about phoning down to reception to get my bearings, but it felt too much like the beginning of an episode of The Twilight Zone. I travel a lot, so it was not the first or the last time that I would wake up in a state of placelessness or the accompanying feeling of déjà vu.
…more
RSK: Back to the Wright concept of architecture and nature as integral parts. Interesting.
---
Still canceled most events…
View the 2019 Deal of the Year Awards presentations here.
Congrats to all the winners and nominees.
More renters are unable to make their monthly payments, and that is having an outsized impact on the nation's "mom and pop" landlords.
Nearly a third of renters who live in single-family or small multifamily properties owned by individual landlords were unable to pay their August rent, according to a survey by Avail, a technology and marketing platform for small landlords. That is up from just under 25% in July. Avail received responses from 2,225 landlords and almost 3,000 renters.
Key Points
More renters are unable to make their monthly payments, and that is having an outsized impact on the nation's "mom and pop" landlords.
Nearly a third of renters who live in single-family or small multifamily properties owned by individual landlords were unable to pay their August rent, according to a survey.
Individual landlords make up the majority of single-family rental owners. Close to 23 million units in 17 million properties are owned by individual investors, according to the most recent count by the U.S. Census Bureau.
RSK: Everyone must work together on this, including financial institutions.
Ken Notes: We should have called an economic time out and assessed the damage after Covid and worked to fix it. Instead we tossed three trillion into the storm and now have no solutions.
---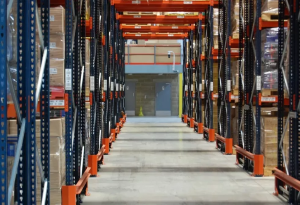 For now, industrial real estate is the commercial property asset class most in demand, but its time as a commercial real estate darling will be limited, a new report by NAIOP predicts.
Though industrial has done well in the short run because of a spike in e-commerce, broader economic indicators point to a drop in demand for industrial space during the third quarter of 2020, with a recovery not until mid-2021 or later, the report says.
RSK: First negative article on industrial sector. But I do think we need to separate industrial and warehousing. To me, they are two different market segments.
The Gialamas Company`s premier development. The park has over 57 buildings containing 200+ companies, occupying over 3.0 million square feet.
---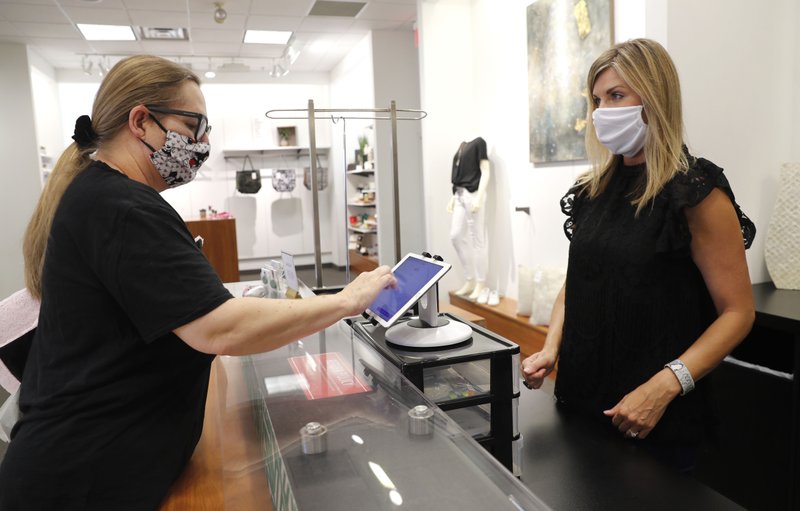 NEW YORK (AP) — For small retailers across the country, the coronavirus outbreak has turned an already challenging business environment into never-ending uncertainty.
Amy Witt might have 20 customers on a good day in her Dallas women's clothing store, and then none the next.
"It's a rollercoaster we ride every day," says Witt, whose store, Velvet Window, reopened May 1 after being closed since March. "We're doing everything we can to cover expenses and keep the store stocked with inventory."
RSK: Unless you have extraordinary services or unique products this will be a struggle for many small shop owners.
---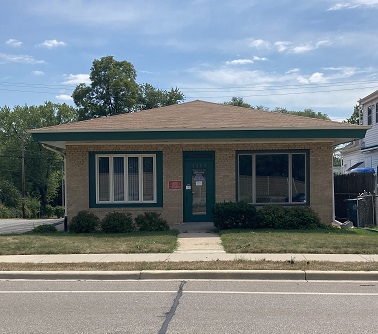 Commercial building with Beltline/Hwy 12 visibility.
Well-located just off Seminole Highway with
excellent access and proximity to downtown,
Fitchburg , Verona and West Madison with an easy drive to the East side. 1,800 sf first floor with full basement. Property has a garage with private access to the lower level which has a restroom and floor drain. Currently set up as multi tenancy but could easily be converted for single user. Excellent opportunity for a small business looking to own…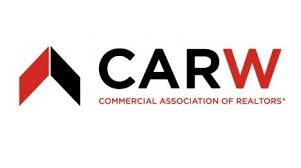 CARW NextGen – Economic Development Session
September 9 @ 4:00 pm

–

5:30 pm

This session is for 2020 NextGen Members and invited guests

Presenters: TBA
Commercial Real Estate Resources:
REALTOR CV Addendum:
Organizer CARW
Phone: 414-271-2021

Email: info@carw.com
Ken Notes: Thank you Tracy Johnson President and CEO of CARW for keeping me in the loop. Note CARW events have all moved online and I have not found another organization that has reacted as effectively as CARW to the new realities….
<
---
U.S. Office Market Unlikely to Recover Fully Until Late 2022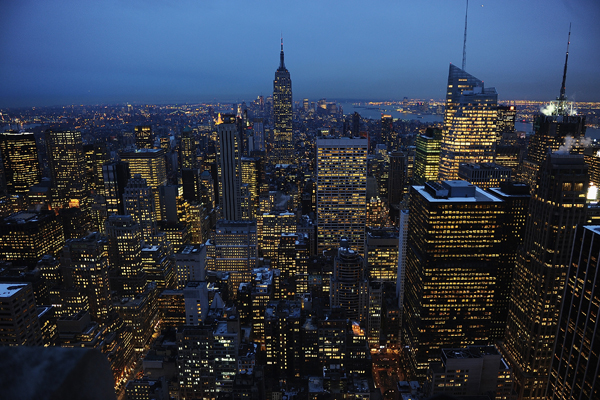 The U.S. office market is unlikely to recover from the effects of the novel coronavirus pandemic until late 2022 at the earliest.
…more
RSK: If you have office buildings with smaller suites you may be better off. People working from home are starting to rent small offices in order to keep their mind and focus on their work. We have a few of these buildings and anything under 400 sf has a waiting list.
---
With the largest Real Estate Practice of any law firm in Wisconsin, Reinhart offers clients custom-tailored real estate insight.
---
Gap Inc. swung to a second-quarter net loss as store sales fell 48%, partially offset by surging online sales.
As part of its ongoing fleet optimization efforts, Gap said it expects to close over 225 Gap and Banana Republic stores globally, net of openings, in 2020 with additional closures expected in 2021. (As of August 1, there were 1,643 Gap and Banana Republic stores.). The number adds to the store closings the chain had previously announced. In February 2019, Gap said it planned to close 230 namesake stores during the next two years, with about half the number occurring that year….
RSK: I think they will eventually have to partner with Google Shopping or Amazon and go strictly on line.
---

130 S. Pinckney St.Madison, WI
608.257.8325
Hours Wednesday – Sunday 4:30PM – 9:00PM
When I got my first apartment in Manhattan in the hot summer of 1976, there was no pooper-scooper law, and the streets were covered in dog crap.
I signed the rental agreement, walked outside, and my car had been towed. I still thought, "This is the greatest place I've ever been in my life."
Manhattan is an island off the coast of America. Are we part of the United States? Kind of. And this is one of the toughest times we've had in quite a while….
RSK: Gotta love Jerry. As I have said many times…the lure of the Big City is just too great…especially the Big Apple.
---
building for lease — Arbor Gate 2501 W Beltline Hwy, Madison, WI 53713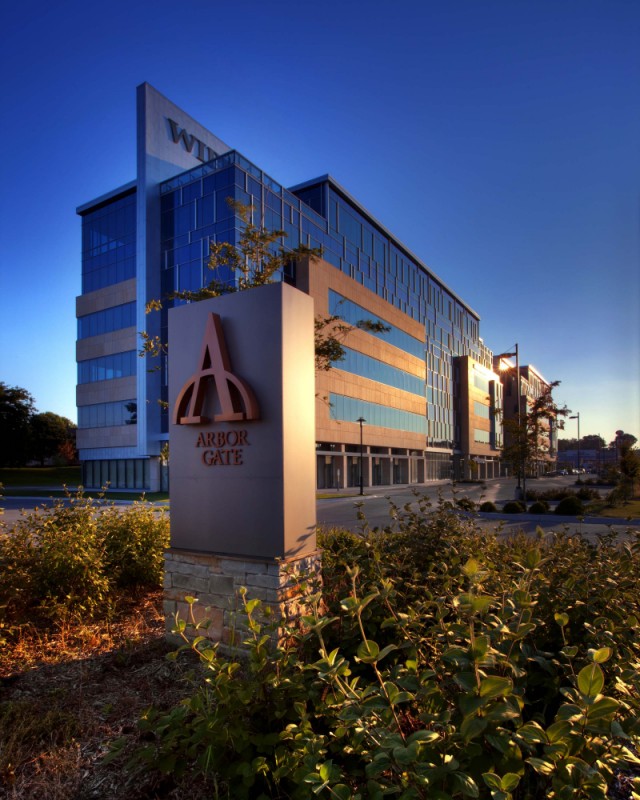 Former cafe located in the prominent Arbor Gate building is available for Lease. Great central location with exposure to 150,000+ cars per day and close proximity to bus line and bike path.

With over 350 experienced real estate professionals, Knight Barry provides exceptional support and service. Visit our website for more information about our 50+ commercial and residential offices throughout Wisconsin, Michigan, and Minnesota.
MADISON: 2450 Rimrock Road, Suite 204, 608-255-2700
CAP SQUARE: 44 E. Mifflin Street, Suite 101, 608-255-2700
---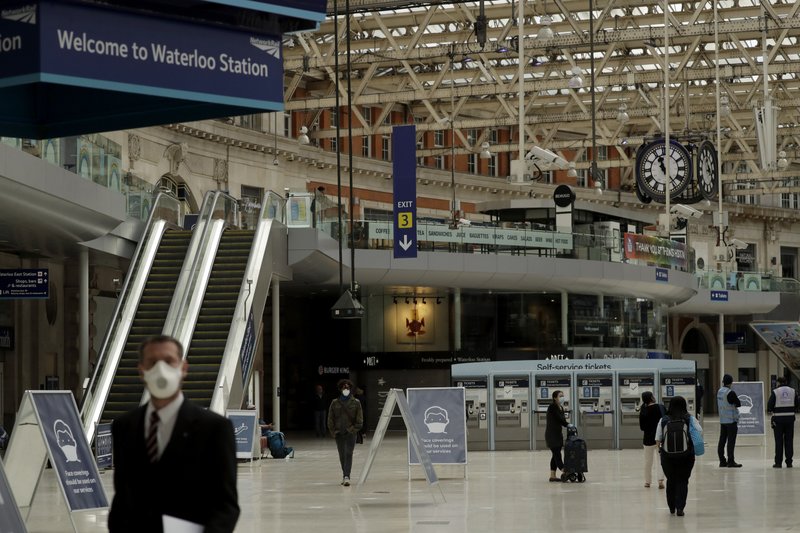 LONDON (AP) — The British government is encouraging workers to return to their offices amid concerns that the shift to working from home during the coronavirus pandemic is hurting coffee bars, restaurants and other businesses, leaving city centers virtual "ghost towns."
Prime Minister Boris Johnson's Conservative government plans to roll out a media campaign next week that will encourage employers to show staff members what they have done to protect them from COVID-19 and make it safe to return to traditional workplaces…
RSK: Not much different in London and other major cities around the world. We feel it too.
---
RSK: This weeks crossword from the Morning Brew!
---

Our roster of restaurants reads like a who`s who of Madison`s favorite eateries: From Monty`s Blue Plate Diner, to The Avenue Bar, to Steenbock`s on Orchard, each is unique in its atmosphere and menu and each is the best at what it does!
…more
Support your local restaurants and order online today!
---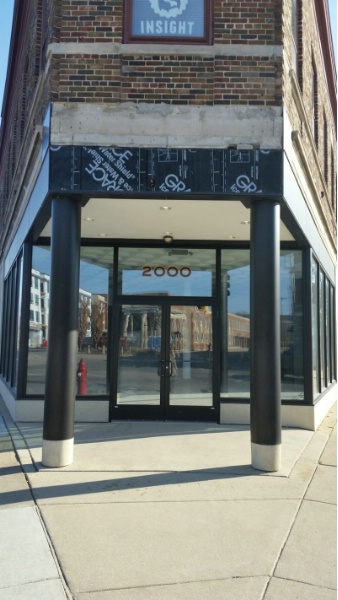 Large Corner retail/office space. Loads of glass. Eclectic space in an eclectic neighborhood. High traffic count. Mezzanine, plus finished lower level. 3,500 on main level extra 2,000 lower level. Tenant pays only for main level and pays 25% of cams water/sewer etc.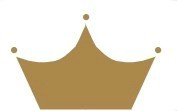 Highly successful restaurant in business 9.5 years. Over 4500 s.f. with a 40 person mtg. rm. Many employees on from the start. Owner will train if needed. If owner operated pay yourself a salary and still have a profit for investors or yourself. Not a franchise. Traffic counts over 150,000 per day. Easy access from east or west and centrally located. On site parking. Confidentiality Agreement!
Sponsor


Offering real estate services and design-build construction solutions for growth oriented clients… …more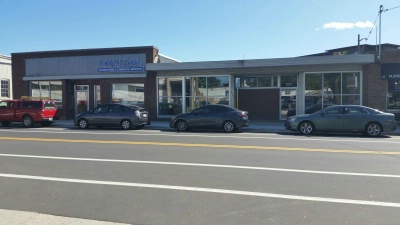 Eclectic Schenks Corners. A bit of old and new mixed in the build out. Up to 2 bays remain 940 sf &1,680 sf. 1,680 sf is perfect for a coffee shop with old brick & beams exposed. Spaces can be combined. Tenant pays utilities. Exposed brick, heating, wood, skylights and more. 2 Units have basement for use.
Also:
Building For Lease: 2015 Winnebago St 101 Madison WI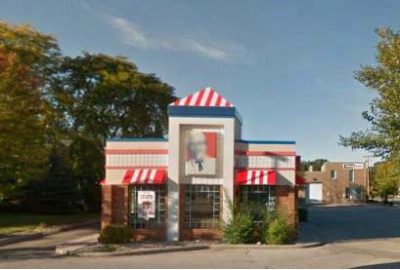 Former KFC location. Property only. Vacant. Being sold in"As Is " Condition. Corner of Oak and E. Wash.. Drive through window. Madison Metro stop at corner. On major E/W route to the Capital. 2nd Picture in Attachments is as it appears today.
Co-listed with Ralph Kamps.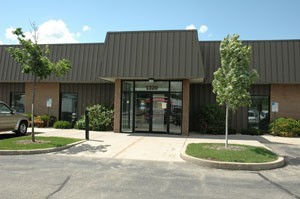 Just off E. Washington behind the new Hy-Vee. Many suite options ranging from 150 sf to 1,880 sf with rates from $10.00 to $14 gross, depending on size term and TI`s. Landlord pays all. On bus line. Great for non profits, small office/service reps. Interstate and airport a minute away. Agent interest. Controlled storage also available for pharmaceutical reps, suppliers etc…
Beginning Thursday, April 16, the WRA will launch a new "Legal Update Live" series of online, open and interactive meetings that cut through the noise and distill key business and practice-related information that you need to know during this coronavirus pandemic. This series will feature the WRA legal team addressing the latest business issues, procedures and programs you need to know. Subject matter experts from Wisconsin law firms, government agencies and the National Association of REALTORS® also will be featured to provide updates and answer your questions.
Let the WRA help you navigate the novel business challenges you face during these difficult times. We hope you`ll join us for our first Legal Update Live at 2:00-2:30 p.m. on Thursday, April 16. The WRA will provide more details — including the video link to access Legal Update Live — next week in WRA emails and on the WRA`s social networks.
In the meantime, the WRA has a wealth of resources, including information on SBA programs and programs you may qualify for, such as PPP, PUA and EIDL; coronavirus real estate forms; Q&As and more. Find these on our resource webpage at www.wra.org/coronavirus.
Stay safe, stay healthy and stay informed!
Mike Theo
WRA President & CEO
Thanks you for sponsoring CIREX and Cirexnews.com
…more
Since 1975, Flad Development & Investment Corp. has emerged as a leader in the development of quality commercial real estate projects in Madison and Milwaukee.
---

Ruedebusch Development & Construction, Inc. is a highly qualified, vertically integrated full service commercial construction, and real estate development company located in Madison, Wisconsin which offers:
Commercial Real Estate Development
Design Build Construction
Commercial Real Estate Brokerage
Economic Development, Commercial Real Estate, and Facility Consulting
"The attention to detail, preventative maintenance, and proactive communication exhibited by MIG makes them a true business partner."
Professional Real Estate Management and Sales
---

Expect Professional Management with a Personal Touch
with every T. Wall Urban Village.

(608) 575-1018 or Contact@TWallEnterprises.com

IA Management is a full service property management company located in Madison, Wisconsin. Our objective is to be a profitable leader in both commercial and residential real estate.
---
Our focus is your focus, our goals are your goals.
For lease on Medical Circle – Up to 4,902 SF Available
Currently being remodeled with new elevator
Open floor plans
Under new ownership
Beltline visibility & monument signage
Plenty of parking
call Mike Herl

NAI Global is a leading global commercial real estate brokerage firm with over 400 offices worldwide and annually completes more than $20 billion in property-related transactions…
Five flex/R&D buildings – 138,000+ sq. ft. – Hwy 51 and Hoepker Road – High End Image – Affordable and Flexible Floor Plans – Warehouse – R&D, Light Manufacturing – Showroom
---

608-255-5060 or 608-255-8780 info@fiorecompanies.com
Keller Real Estate Group Understands Local Business Real Estate Needs
---

744 Williamson St.Madison, WI53704
608.280.9378
Hours
Sunday – Thursday 4PM – 9PM
Friday – Saturday 4PM – 10PM
Download PDF
Solutions Start Here
With the largest, most comprehensive real estate practice in the state, Reinhart's Real Estate team can help lead you through the maze of different real estate issues such as zoning, acquisitions, condominiums, leasing, construction, financing, tax deferred exchanges, tax incremental financing, litigation and more.
Reinhart Boerner Van Deuren s.c.
(608) 229-2200
High Point Office Park
Visit the Office Park's Website

Affordable | Versatile| Excellent Beltline Visibility & Signage
High Point Office Park is located on Madison's west side, just off the West Beltline HWY, on D'onofrio Drive. 11 office buildings of varied suite sizes.
Lease Opportunities;
200 – 10,000 Square Feet
enant Improvement Packages
Favorable Rental Terms
Move-In Ready Suites
Beltline Building Signage Available
Amenities;
Fitness Center
Conference Rooms
Walking Trails
Gazebo grilling area
Adjacent to West Towne Mall
Daycare on site
608-826-6666
Professionally Leased by
Oakbrook Corpporation
Katie West 608-443-1023
Chris Richards 608-443-1039
Bryant Meyer 608-443-1004