A Multibillion-Dollar Opportunity: Virus-Proofing the New Office
Tech, catering and
design companies are rushing to sell employers on fever scanners, box
lunches and office floor-planning apps for social distancing. But it's
too soon to tell if they will work.
Truework, an income verification start-up, recently introduced software to help employers keep track of their workers' health status.
Gensler, an architecture and design firm, has a workplace floor-planning app that generates social-distancing layouts for desks and other office furniture.
RSK: Tall order. The elevators are very confined closed space…will need more than touch free buttons…more like uv rays cleansing all the time.
---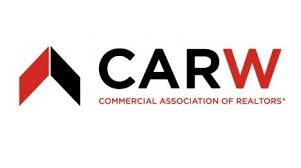 Hospitality and tourism has been shaken by the shutdowns caused by
COVID-19. 2020 was poised to be the 'Year of Milwaukee' as a result of
hosting the DNC, Bucks inevitable championship run and dozens of other
conventions and events. These events bring visitors to our City and
fill our Hotels. Hotels with hundreds of rooms were under construction
in advance of welcoming guests for the DNC when 'Safer at Home' orders
were issued. Now, hotels are beginning to reopen and…
Commercial Real Estate Resources:
REALTOR CV Addendum:
Organizer CARW
Phone: 414-271-2021

Email: info@carw.com
Ken Notes: Thank you Tracy Johnson President and CEO of CARW for keeping me in the loop. Note CARW events have all moved online and I have not found another organization that has reacted as effectively as CARW to the new realities….
---
Going Up? Not So Fast: Strict New Rules to Govern Elevator Culture
Small, crowded,
enclosed spaces are petri dishes for the coronavirus. But in urban
office buildings, elevators are a necessity, so companies are wrestling
with how to make them safer.
Kiss the elevator pitch goodbye — at least if it takes place in an elevator.
Change is coming to the daily vertical commute, as workers begin to return to tall office buildings in New York and other cities. The elevator ride, a previously unremarkable 90 or so seconds, has become a daunting puzzler in the calculus of how to bring people back to work safely after the coronavirus pandemic kept them home for months.
Employers and building managers are drafting strict rules for going up: severe limits on the number of riders (four seems to be the new magic number), designated standing spots to maximize social distance, mandatory masks, required forward-facing positions — and no talking.
RSK: A partial solution to the elevator problem, stand in corners, face the wall, wear a mask and don`t talk…at 4 people at a time it may be a worthless option except for those who cannot walk the stairs.
---
High Point Office Park is an 11-building, 217,418 square foot office park located in one of Madison, Wisconsin's finest western locations.
---
Lots of questions are being asked about how life will change in the wake of COVID-19. Because physical distancing is a big part of that conversation, designers of physical spaces are among those expected to supply answers.
How will social and public behaviors be impacted? How will physical spaces have to adapt? Can we look to technology to provide any transitional assistance until a new normal is achieved? And how will spaces that have traditionally been communal, high-touch, very tactile settings – think retail and high-end luxury experiences – be forced to morph as the world adjusts to new norms?
A logical candidate to address these issues is David Schwarz..
…more
RSK: Not buying all of his ideas either. Gloves? Anything you touch with gloves remains on the gloves…you touch with your hands you can wash them immediately……I think he needs to check with his medical people. Masks and social distancing and open spaces make sense.
---
Pandemic-Emptied Hotels Could Become Affordable Housing, City Officials Suggest
Potentially thousands of vacant hotel
rooms are ripe for conversion into permanent residences, deputy mayor,
housing groups and hotel owners agree.
City officials are looking to capitalize on a distressed
tourism industry by converting commercial hotels into affordable housing
— including creating single room occupancy units known as SROs.
The exploration of cheaper alternatives for affordable
housing and supportive housing — offering health care and social
services for people with mental illness or substance abuse disorders —
comes as the city struggles to overcome a fiscal crisis prompted by the coronavirus pandemic.
RSK: You saw this coming weeks ago…what is next? Restaurants becoming food kitchens….don`t laugh. Many will not make it through the pandemic or the rioting and looting.
Ken Notes: done right this could work. Units sub 50K could be "sold" to homeless using a stipend/credit system for good behavior and unit maintenance. Of course in government hands this will be a mess. We should give all the bankrupt hotels to Habitat for Humanities and let them run the entire program.
---
IA Management is a full service property management company located in Madison, Wisconsin. Our objective is to be a profitable leader in both commercial and residential real estate.
---
Three months after the coronavirus pandemic shut down offices, corporate America has concluded that working from home is working out. Many employees will be tethered to Zoom and Slack for the rest of their careers, their commute accomplished in seconds.
Richard Laermer has some advice for all the companies rushing pell-mell into this remote future: Don't be an idiot.
A few years ago, Mr. Laermer let the employees of RLM Public Relations work from home on Fridays. This small step toward telecommuting proved a disaster, he said. He often couldn't find people when he needed them. Projects languished…
…more
RSK: Like anything too much of a good thing may not be all that good for many…when you start talking to your dogs and they answer back….well, Ken can attest to that as well.
Ken Notes: I can, and the dogs definitely talk back. There will be successes and failures in the work from home market. And just a note from my consulting days, the problems will often be in how employees are "managed" not how they preform. Also you must do a personality survey on every employee to see in which environment they will preform best…
---
---
As Millions Forced to Work Remotely From Coronavirus, Home Offices in Big Demand from Potential Buyers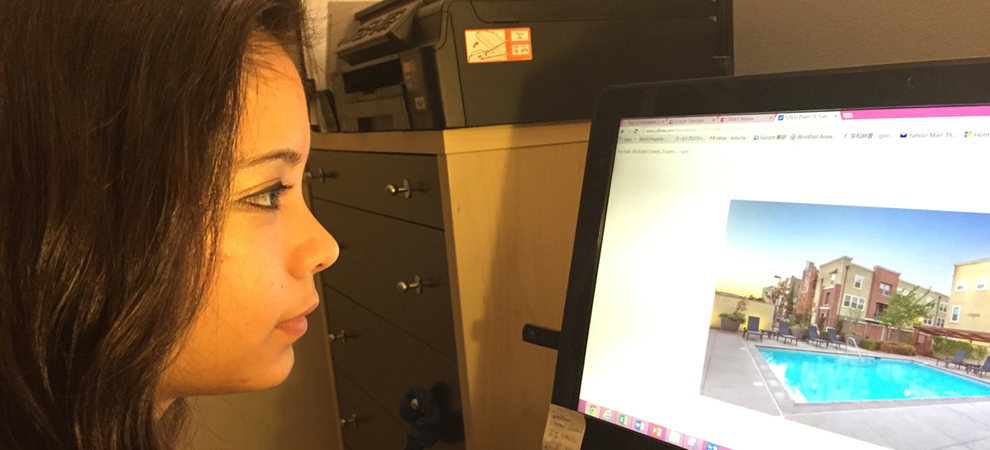 A new survey from Zillow found the sudden and unexpected shift to remote
work for millions of Americans has put a new premium on a quiet and
comfortable place to work from home.
A third of respondents in a
recent Zillow survey report working from a home office currently, with
the rest forced to repurpose another area of their home such as a living
room, dining room or bedroom into an office space. Working out of a
shared space that`s not designed to support long hours in front of a
computer can bring distractions and other frustrations — especially as
open concept layouts have soared in popularity in the past few years —
suddenly putting a premium on a quiet, separated workspace.
…more
RSK: I can attest to this. What once was a screened porch, then a 4 season room, then the previous owners first floor bedroom became my office/den. Was a huge factor in us purchasing.
Ken Notes: What a great opportunity for an office supply company to do some staging in new home sales. Visualize this…
---
Building For Lease: Nelson Road Business Center 4005 Felland Rd Suites
6000 square feet total with approximately 2000 square feet of
office including a 15` x 20` conference room. 4000 square foot
warehouse a dock and drive-in loading door.

---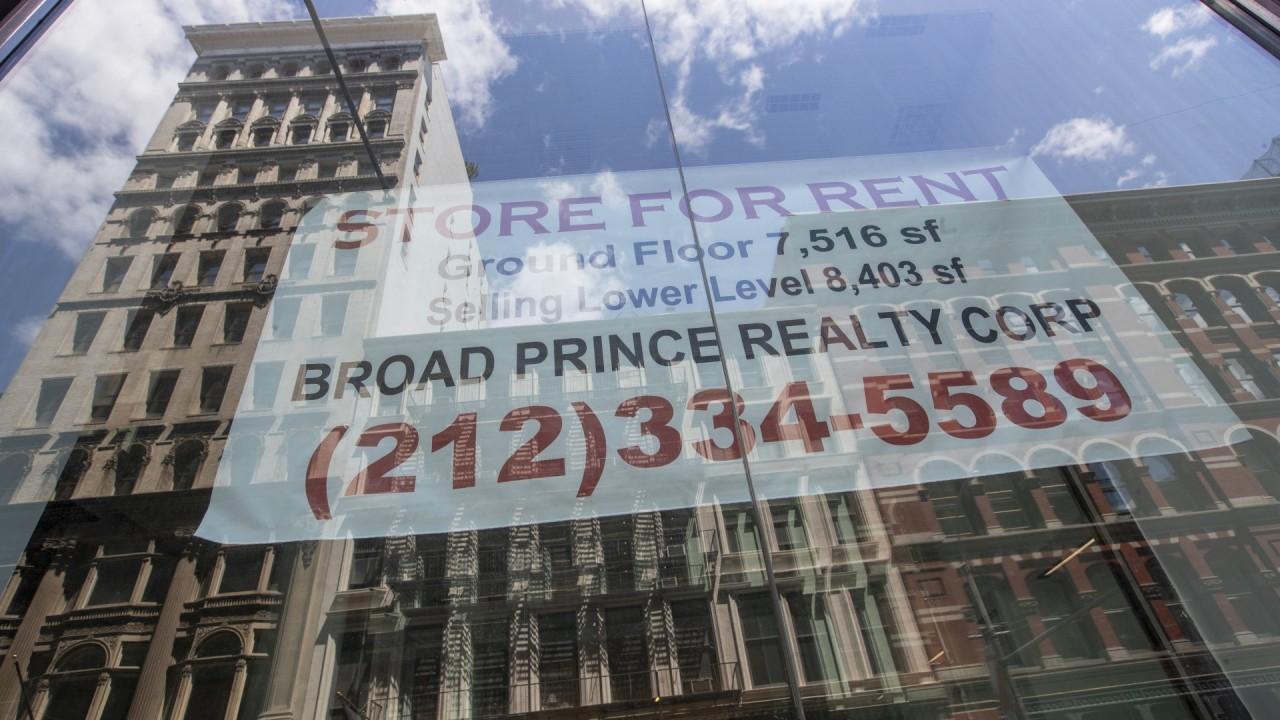 The question now is what that means for commercial real estate in big cities. Will companies return to high-rise offices in densely-packed metropolitan areas or trade the convenience of proximity for a break on soaring rent prices?
Should they opt to let workers keeping logging in from home, urban areas will have to great creative to fill skyscraper vacancies, just as New York City did in the 1990s, said Rudin Management CEO and co-chairman Bill Rudin.
"Downtown was a ghost town," Rudin told FOX Business` Maria Bartiromo on Friday, referring to lower Manhattan after decades of budget shortfalls and rising crime. "There were 30 million square feet of vacant space, and what we did was we came together, the business community, [the] government, and we created the downtown plan, which allowed conversion of older office buildings to residential."…
…more
RSK: I do not see this happening in our market but major cities have tried this before with marginal success.
---
In the Wake of COVID-19: Protective Actions the Retail Tenant Should Take When Faced with a Landlord's Bankruptcy
Retail tenants are experiencing unprecedented difficulties stemming from
the COVID-19 pandemic, including government shutdown orders for
non-essential businesses and shelter-in-place rules that have virtually
stopped all in-person shopping. Even as these restrictions are finally
being relaxed to a limited degree, the dramatic effects of the pandemic
will long be felt in the retail industry. This alert addresses just one
of the consequences in the wake of COVID-19: the expected rise in
bankruptcy filings by commercial landlords and, as a corollary, what
retail tenants should do to protect their rights and seek available
remedies when faced with a landlord's bankruptcy…
…more
RSK: Considering the source of the article I believe they are saying…."Talk with your attorney"!
Ken Notes: Remember when we bailed out banks? Isn`t it time to return the favor, float everything at 2 or 3% until this is over. I am frustrated that once again there will be winners and losers in this mess…
---
TENTATIVE-CBG Afternoon Meeting/Social
Date: Wednesday, August 12th, 2020
Time: 04:00 PM
Event Details:
This social is tentative because of the COVID crisis. It`s that
time of year again for our annual August afternoon meeting with hors
d`oeuvres and alcoholic refreshments on Wednesday, August 12, 2020 from
4:00 – 7:00 p.m.! We`ll have a short meeting and then it will be time
to enjoy the food & drink. We hope you can join us! More details
to follow.
If you have any questions, please contact Wendy Sullivan at wendy@advantageosborne.com

Location: TBD
View the 2019 Deal of
the Year Awards presentations here.
Congrats to all the winners and nominees.
---
PPP recipients can apply early for loan forgiveness, SBA says
New Paycheck Protection Program (PPP) guidance released Monday night declares that PPP recipients can apply for loan forgiveness early but that doing so could cost them money.
In a 34-page interim final rule (IFR) issued in consultation with Treasury, the U.S. Small Business Administration (SBA) addresses a number of issues related to the PPP, which was created by the Coronavirus Aid, Relief, and Economic Security (CARES) Act, P.L. 116-136, to provide forgivable loans to small businesses, not-for-profits, and certain other entities hurt by the economic impacts of the COVID-19 pandemic and associated government-imposed quarantines…
…more
Ken Notes: Accounts and lawyers will be the real winners in this pandemic…
---
Building For Sale: ADC Lock and Key Building – For sale 2315 Commercial Ave Madison W
2315 Commercial Ave has been long standing as a conveniently
located site for small business. A superb fit for those who want easy
access to 51, Packers Ave, and E Wash which connects the lot to the
whole Greater East district.
Lot size 5,808 s.f.
Shop size 600 s.f.
Storage building size 720 s.f.
Business also for sale for a total of $345k
See attached for additional info
---
Madison Lifestyle Office Portfolio comprises 16 Class A properties totaling over 1.7 million square feet of leasable area and an additional 8.3 acres of development land. The portfolio is located on the west side of Madison, Wisconsin.
---
GNC Holdings Inc. has filed for Chapter 11 bankruptcy protection with plans to close at least 800 to 1,200 stores as it looks to cut its debt and restructure amid the COVID-19 crisis.
The struggling, 85-year-old vitamin and supplement retailer said it has reached an agreement with the majority of its secured lenders and key shareholders to pursue a dual-path restructuring process that will allow the company to emerge as a standalone business or for it be sold as a going concern. The plan allows GNC to restructure its balance sheet and accelerate its store optimization strategy. Last July, GNC, which is saddled with nearly $1 billion of debt, announced plans to shutter approximately 900 stores. As of March 2020, GNC had 7,300 locations globally, including 5,200 in the U.S…
…more
RSK: I will bet a few in our area will close. When I have been in one of them a few times I have always been the only one there and the help has no idea about their products to consult you. The Healthy Place is 1000 times better.
Ken Notes: I agree they lost their vision…
---
Langdon St opportunity. Fraternity building, 24 rooms, communial
baths, lower level central kitchen with two room bar and dining room.
Off street parking, located two blocks from Memorial Union.
---

Understand what the SBA's PPP loan can do for your clients. How to
use the tracking periods to your advantage, what has been updated since
it first launched, and what the forgiveness criteria will entail.
Register for this FREE Webinar here Email questions ahead of time
to Ruth@wisre.com…
---
New survey: Without federal support, hotels face a grim future
A new survey released June 24 by the American Hotel & Lodging Association
found that just 18 percent of respondents had taken an overnight trip
since March, a good indicator of how the COVID-19 pandemic has
devastated the hospitality industry.
The survey of 2,200 adults, conducted by Morning Consult from June 16
through 19, also asked respondents whether they planned to take at
least one vacation or overnight trip not related to business during the
rest of 2020. The results? Not many Americans are planning pleasure
trips this year…
RSK: This obviously is not a good situation for many who have invested in the hotel sector….hopefully you are a limited partner. The hospitality industry is taking it on the chin!
Ken Notes:Wow what a turn on events, just months ago hotels were the sure bet in development.
---
With the largest Real Estate Practice of any law firm in Wisconsin, Reinhart offers clients custom-tailored real estate insight.
<
---
Three Chicago firms unite to launch innovative indoor air quality program
ESD, Cohesion and Riverside Investment & Development are deploying a state-of-the-art indoor air quality (IAQ) program this summer. The first building to host the program will be Chicago's 150 North Riverside.
This collaborative program will deliver enhanced levels of safety, comfort and assurance to occupants as they return to the building amid the COVID-19 pandemic. The program holistically combines secondary air purification, the most advanced commercial filtration system on the market, ventilation rates that significantly exceed national standards, and 24/7/365 indoor air quality and pollutant measurement and verification…
…more
RSK: I see a bright future for this new technology and hopefully it can be applied to the restaurant and retail world as well.
---
Pent-up demand, a longing for normalcy and a bit of revenge shopping: A closer look at those surprising retail numbers
The number was shocking: U.S. retail sales rose 17.7 percent from
April to May. That jump far bested the predictions of economists, who
expected a more sluggish increase of just 7 percent or 8 percent.
What's behind this surprising increase in retail sales during the
middle of the COVID-19 pandemic? Midwest Real Estate News spoke to Jaime
Ward, head of retail finance with Citizens Bank, to find out. Here is some of what he had to say…
RSK: No surprise to me. With all the people working from home and no one looking over their shoulder, easy to order something on line to take a break from boredom.
---

With over 350 experienced real estate professionals, Knight Barry provides exceptional support and service. Visit our website for more information about our 50+ commercial and residential offices throughout
Wisconsin, Michigan, and Minnesota.
MADISON: 2450 Rimrock Road, Suite 204, 608-255-2700
CAP SQUARE: 44 E. Mifflin Street, Suite 101, 608-255-2700
Work-from-home is becoming permanent for many San Diegans. Is everyone on board?
Office workers can
officially return to their buildings, according to state officials. But
many employers have no such plans ahead
After roughly 100 days camped out at dining room tables or propped up on pillows while Zooming from their beds, many white-collar workers across San Diego are slowly coming to a realization: working from home might actually be permanent.
Some think it's because a post-pandemic world will never exist, and workers must be protected from health threats. Others say it's more to do with business accounting, as saving money on rent is wise for any company in a shaky economy. …
RSK: It may work in the summertime but I am betting when the snow flies up north it will become very boring….the exact time people should work from home.
---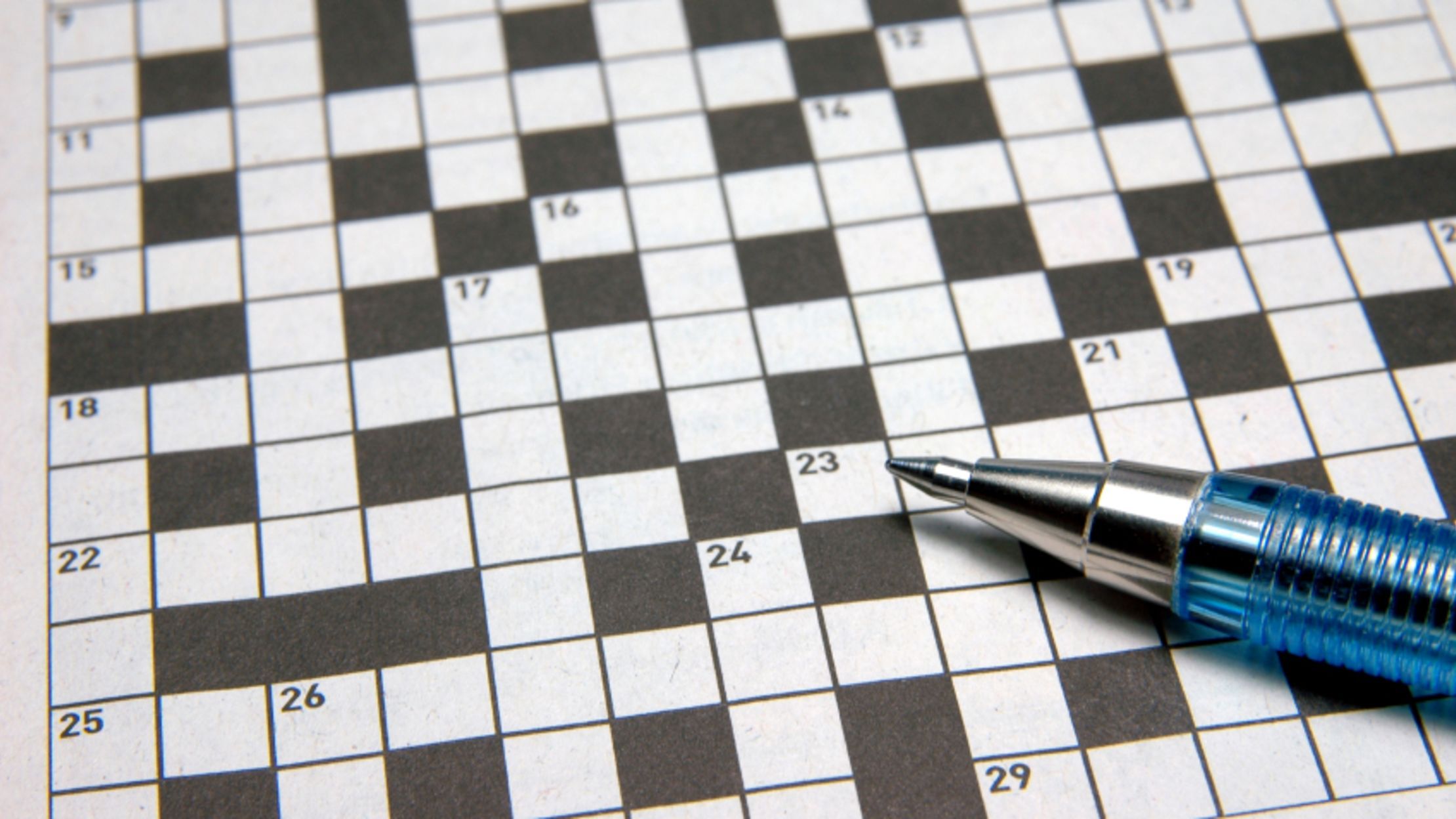 1 Hit the slopes
6 Awful rackets
10 London-based financial corp. founded in Hong Kong
14 "Storage Wars" network
…more

Our roster of restaurants reads like a who`s who of Madison`s favorite eateries: From Monty`s Blue Plate Diner, to The Avenue Bar, to Steenbock`s on Orchard, each is unique in its atmosphere and menu and each is the best at what it does!
…more
Support your local restaurants and order online today!
---
Large Corner retail/office space. Loads of glass. Eclectic space
in an eclectic neighborhood. High traffic count. Mezzanine, plus
finished lower level. 3,500 on main level extra 2,000 lower level.
Tenant pays only for main level and pays 25% of cams water/sewer etc.
---
Highly successful restaurant in business 9.5 years. Over 4500 s.f.
with a 40 person mtg. rm. Many employees on from the start. Owner will
train if needed. If owner operated pay yourself a salary and still have a
profit for investors or yourself. Not a franchise. Traffic counts over
150,000 per day. Easy access from east or west and centrally located. On
site parking. Confidentiality Agreement!
---
Sponsor


Offering real estate services and design-build construction solutions for growth oriented clients… …more
---
Eclectic Schenks Corners. A bit of old and new mixed in the build
out. Up to 2 bays remain 940 sf &1,680 sf. 1,680 sf is perfect for a
coffee shop with old brick & beams exposed. Spaces can be combined.
Tenant pays utilities. Exposed brick, heating, wood, skylights and
more. 2 Units have basement for use.
Also:
Building For Lease: 2015 Winnebago St 101 Madison WI
---
Former KFC location. Property only. Vacant. Being sold in"As Is "
Condition. Corner of Oak and E. Wash.. Drive through window. Madison
Metro stop at corner. On major E/W route to the Capital. 2nd Picture in
Attachments is as it appears today.
Co-listed with Ralph Kamps.
---
Just off E. Washington behind the new Hy-Vee. Many suite options
ranging from 150 sf to 1,880 sf with rates from $10.00 to $14 gross,
depending on size term and TI`s. Landlord pays all. On bus line. Great
for non profits, small office/service reps. Interstate and airport a
minute away. Agent interest. Controlled storage also available for
pharmaceutical reps, suppliers etc…
---
Beginning Thursday, April 16, the WRA will launch a new "Legal Update Live" series of online, open and interactive meetings that cut through the noise and distill key business and practice-related information that you need to know during this coronavirus pandemic. This series will feature the WRA legal team addressing the latest business issues, procedures and programs you need to know. Subject matter experts from Wisconsin law firms, government agencies and the National Association of REALTORS® also will be featured to provide updates and answer your questions.
Let the WRA help you navigate the novel business challenges you face during these difficult times. We hope you`ll join us for our first Legal Update Live at 2:00-2:30 p.m. on Thursday, April 16. The WRA will provide more details — including the video link to access Legal Update Live — next week in WRA emails and on the WRA`s social networks.
In the meantime, the WRA has a wealth of resources, including information on SBA programs and programs you may qualify for, such as PPP, PUA and EIDL; coronavirus real estate forms; Q&As and more. Find these on our resource webpage at www.wra.org/coronavirus.
Stay safe, stay healthy and stay informed!
Mike Theo
WRA President & CEO
---
Thanks you for sponsoring CIREX and Cirexnews.com
…more
---
Since 1975, Flad Development & Investment Corp. has emerged as a leader in the development of quality commercial real estate projects in Madison and Milwaukee.
The Gialamas Company`s premier development. The park has over 57 buildings containing 200+ companies, occupying over 3.0 million square feet.
---

Ruedebusch Development & Construction, Inc. is a highly qualified,
vertically integrated full service commercial construction, and real
estate development company located in Madison, Wisconsin which offers:
Commercial Real Estate Development
Design Build Construction
Commercial Real Estate Brokerage
Economic Development, Commercial Real Estate, and Facility Consulting
---
"The attention to detail, preventative maintenance, and proactive communication exhibited by MIG makes them a true business partner."
<
---
Mid-America Real Estate – Wisconsin, LLC offers the same high level of service in property leasing, asset management, tenant representation and investment sales for which Mid-America has become known.
---
Professional Real Estate Management and Sales
---

Expect Professional Management with a Personal Touch
with every T. Wall Urban Village.

(608) 575-1018 or Contact@TWallEnterprises.com

---
Our focus is your focus, our goals are your goals.
For lease on Medical Circle – Up to 4,902 SF Available
Currently being remodeled with new elevator
Open floor plans
Under new ownership
Beltline visibility & monument signage
Plenty of parking
call Mike Herl
---

NAI Global is a leading global commercial real estate brokerage firm with over 400 offices worldwide and annually completes more than $20 billion in property-related transactions…
---
---
Five flex/R&D buildings – 138,000+ sq. ft. – Hwy 51 and Hoepker Road – High End Image – Affordable and Flexible Floor Plans – Warehouse – R&D, Light Manufacturing – Showroom
---
---

608-255-5060 or 608-255-8780 info@fiorecompanies.com
<
---
Keller Real Estate Group Understands Local Business Real Estate Needs
Solutions Start Here
With the largest, most comprehensive real estate practice in the state, Reinhart's Real Estate team can help lead you through the maze of different real estate issues such as zoning, acquisitions, condominiums, leasing, construction, financing, tax deferred exchanges, tax incremental financing, litigation and more.
Reinhart Boerner Van Deuren s.c.
(608) 229-2200
High Point Office Park
Visit the Office Park's Website

Affordable | Versatile| Excellent Beltline Visibility & Signage
High Point Office Park is located on Madison's west side, just off the West Beltline HWY, on D'onofrio Drive. 11 office buildings of varied suite sizes.
Lease Opportunities;
200 – 10,000 Square Feet
enant Improvement Packages
Favorable Rental Terms
Move-In Ready Suites
Beltline Building Signage Available
Amenities;
Fitness Center
Conference Rooms
Walking Trails
Gazebo grilling area
Adjacent to West Towne Mall
Daycare on site
608-826-6666
Professionally Leased by
Oakbrook Corpporation
Katie West 608-443-1023
Chris Richards 608-443-1039
Bryant Meyer 608-443-1004