Here`s a full guide to reopening your workplace, according to top companies like Microsoft, Amazon, and Starbucks
A group led by Seattle-based venture firm Madrona Venture Group surveyed local employers including Microsoft, Amazon, Costco, Redfin, Alaska Airlines and more to create a guide to help smaller companies plan to reopen offices amid the coronavirus crisis.
Dubbed the "toolkit for reopening the office and getting back to work," it provides a step-by-step guide to planning for your company`s return to the office. ..
A Seattle-based venture group surveyed the region`s largest companies including Amazon, Microsoft, Starbucks, and Costco to find out how they are planning to return employees to offices.
The tips are included in a "toolkit for reopening the office and getting back to work."
See the full guide below and visit Business Insider`s home page for more stories.
RSK: A one size fits all power point presentation but I am sure you can adapt it to your Company size.
---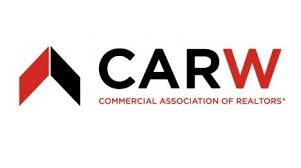 Online Commercial Continuing Ed
If you're a licensed REALTOR in the State of Wisconsin, you are required to complete 18 credit hours of real estate continuing education. There are live sessions scheduled for September and November of 2020 – but you can also complete the courses online anytime at: https://www.wra.org/CCE/ …
Commercial Real Estate Resources:
REALTOR CV Addendum:
Organizer CARW
Phone: 414-271-2021

Email: info@carw.com
Ken Notes: Thank you Tracy Johnson President and CEO of CARW for keeping me in the loop. Note CARW events have all moved online and I have not found another organization that has reacted as effectively as CARW to the new realities….
---
Want To Reopen Your Office Building? Here`s A Post-Pandemic Shopping List To Get Ready.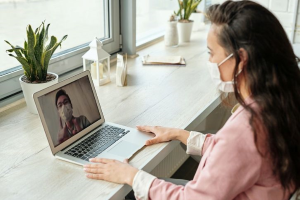 Office space will be reinvented in a post-pandemic environment, but the immediate needs of office occupants will be more straightforward: equipment necessary to provide safe environments for workers returning to offices over the next weeks and months.
The supplies office owners and property managers say they need or want varies from the basics — sanitizing stations, better air filtration and social distancing signage — to the high-tech. But how much will outfitting these buildings cost, and which products make sense to buy together? Which are necessities and which are luxuries?…
RSK: This is just a start but I believe tenants will tell office owners what they need to feel comfortable with the amount of risk as well as the companies that involved. That will pan out in the new leases or leases in default. It may be that companies have to force people to retire at age 65 and pay them a settlement to get back to functionality…something like that.
IA Management is a full service property management company located in Madison, Wisconsin. Our objective is to be a profitable leader in both commercial and residential real estate.
---
More Than 80% Of Apartment Renters Have Paid May Rent So Far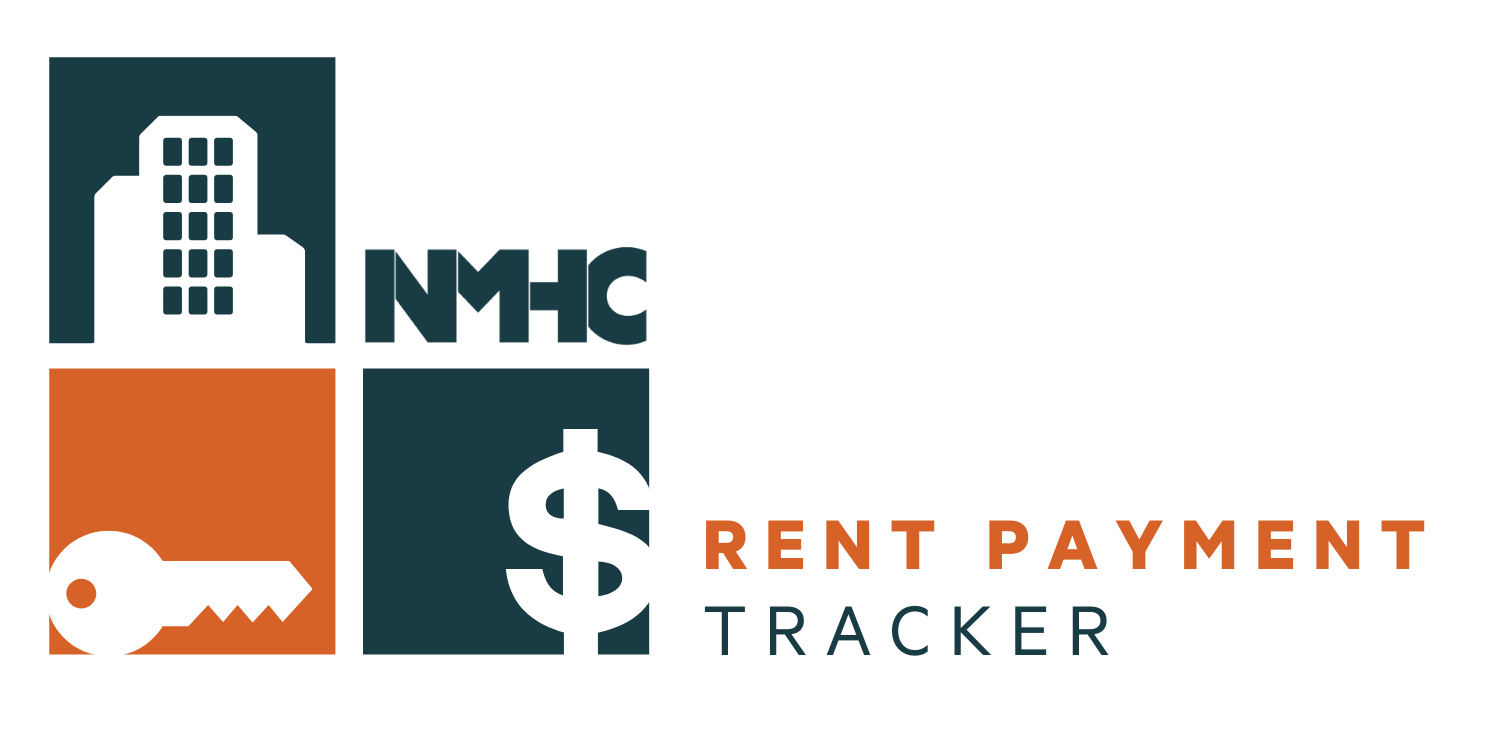 More apartment renters paid their rent in May than in April, according to early collection data from the National Multifamily Housing Council.
As of May 6, 80.2% of apartment households paid all or some of their rent for the month, according to the NMHC
Rent Payment Tracker
. The organization based its conclusion on a survey of 11.4 million units of market-rate apartments nationwide. The May survey represents a 1.5% drop compared with the same period as last year, but is higher than the 78% of market-rate rents who had paid by April 6.
RSK: That is a bit more than I expected but still not a good number.
---
Building For Lease: Madison East Business Center – 4636 S Biltmore Ln Suite 114 Madison WI
Single story building with direct parking lot access. 2841 square foot office, move-in ready. Four private offices, kitchenette with the balance open office.
---
Keller Real Estate Group Understands Local Business Real Estate Needs
As Restaurants Remain Shuttered, American Cities Fear the Future
Restaurants have become the economic lifeblood for many cities. The coronavirus threatens to take away more than just delicious food.
The change in Botanical Heights started with a single restaurant.
Before Olio, a Mediterranean-influenced spot fashioned from a boarded-up old gas station, opened in 2012, its St. Louis neighborhood was known mostly as a place to buy illegal drugs. Nearly three-quarters of the lots on some streets were abandoned or demolished, said Brent Crittenden, the chief executive of UIC, the design and redevelopment firm that built Olio and several other restaurants in the neighborhood. By his count, one block was down to fewer than 10 residents…
RSK: Unfortunately this will hit home in Wisconsin as well. I am just thinking of Madison with its neighborhoods like Schenks/Atwood, Monroe Street, The Square on and on….all anchored by restaurants to keep the vibe going. Same is true for Milwaukee, Fox Valley etc. It seems if you have outdoor seating and or a food cart operation to go along with your brick n mortar establishment you have a better chance of surviving the rough patch. Going to be a major shift in restaurant dining and what they will be able to provide and sustain for the next few years…but they will be back!
---
Excellent opportunity for auto sales/service business! The property features 2 lifts, 2 overhead doors, air compressor, small office/retail area and ample on-site parking.
This corner lot is located at a controlled intersection across from the new Royster Clark development. Excellent visibility and driveway access from both Cottage Grove and Dempsey. $2600/mo. Landlord pays re taxes/ins.
---
---
While residential rent collections have fared well, retail spaces at multi-use properties tell a different story.
Real estate assets across nearly every sector have been impacted on some level by the coronavirus pandemic. But with mixed-use properties, the hit is coming from more than one angle, causing more headaches and hardship for owners.
"A lot of owners are getting squeezed from a variety of directions," said Deborah Riegel, a real estate attorney at law firm Rosenberg & Estis in New York City, pointing to residential buildings with ground-floor retail space in particular.
Data from the National Multifamily Housing Council showed that April rent collections nationally hit 92 percent, much higher than many in the multifamily industry had anticipated…
RSK: Everyone needs a place to live but if the Government does a mandatory shut down…people cannot sell their goods and services hence, have little money or reason to pay rent other than their word and signature on a lease contract.
---
Mid-America Real Estate – Wisconsin, LLC offers the same high level of service in property leasing, asset management, tenant representation and investment sales for which Mid-America has become known.
---
Survey: COVID-19 accelerates consumer demand for touchless fixtures in restrooms
Americans have reordered their priorities as to how facilities should improve their restrooms.
According to a survey from Bradley Corp., 60% of Americans said that their preference for touchless handwashing fixtures in public restrooms has risen a great deal since the pandemic; 30% said their preference has increased somewhat. In addition, 91% of Americans said they believe it's extremely or somewhat important that public restrooms are equipped with touchless fixtures…
…more
RSK: You will see more things like this take hold as we slowly get back to work. I see touch-less door openers taking off as well…
---
NEXT EVENT:

6/10/20 (pending)
Breakfast Meeting and CE-4 Wisconsin Real Estate Ethics and Consumer Protection
Date: Wednesday, June 10th, 2020
Time: 07:15 AM
Event Details:

Lyrica Building, 1010 E Washington Avenue, 11th Floor, Madison.
The breakfast meeting schedule is:
•7:15 a.m. – 8:00 a.m. breakfast & networking
•8:00 a.m. Welcome
•8:05 a.m. Meeting
•8:50 a.m. – 9:00 a.m. Property Pitches
•9:00- Noon: CE-4 Wisconsin Real Estate Ethics and Consumer Protection taught by Reinhart Boerner & Van Deuren, s.c. This approved course will count towards the credits needed for Wisconsin licensee renewal.

If you have any questions, please contact Wendy Sullivan at wendy@advantageosborne.com.
View the 2019 Deal of the Year Awards presentations here.
Congrats to all the winners and nominees.
---
I tasted all 15 flavors of Spam, and there`s only one that beats the original
Spam might be the most divisive meat product around, but you may not be familiar with its wide range of flavors.
As someone who enjoys the canned meat, I wanted to see what the other versions tasted like and whether any of them could top classic Spam. As it turns out, only one worthy flavor beats the original.
Spam is quite divisive, but the canned meat is a delicacy for many, and I enjoy eating the original with egg fried rice.
To see which Spam flavor is the best, I tried all 15 varieties, from turkey Spam to Spam with black pepper.
My least favorite was Spam with cheese, which looked really unappetizing and tasted extra processed.
The only flavor that was better than the original was Spam with tocino seasoning, which tasted sweet, spicy, and delicious.
RSK: My "had to put this one in" article….I vote for plain old Spam but will try the Tocino one soon.

Ken Notes: Both Ralph and the author have been off the grid way too long…
<
---
The Gialamas Company`s premier development. The park has over 57 buildings containing 200+ companies, occupying over 3.0 million square feet.
---
Things like student debt, loan scarcity, and high costs of homeownership—whether its remodeling costs or unexpected repair costs—can make owning a home feel out of reach for many millennials. While critics accuse the millennial generation of 'killing' the housing market, there are plenty of cities across the country in which the opposite proves true.
Which cities have the highest rates of millennial homeownership? Using US Census Bureau data, we analyzed more than 170 cities nationwide with populations of 150,000 or more to find out.
Millennial Homeowners
Nationwide, millennials make up roughly 11 percent of homeowners in cities with populations over 150,000…
RSK: Well, guess who is number 12 on the list?
---
Prime retail location in the heart of Williamson Street. Located just blocks from the State Capital, offers 1,000 s/f of open industrial style retail space with roughly 200 s/f of office. This space includes a private bathroom. In one of the fastest growing areas in Madison, with extremely high population density.

---

EVENTS TEMPORALLY CANCELED:
---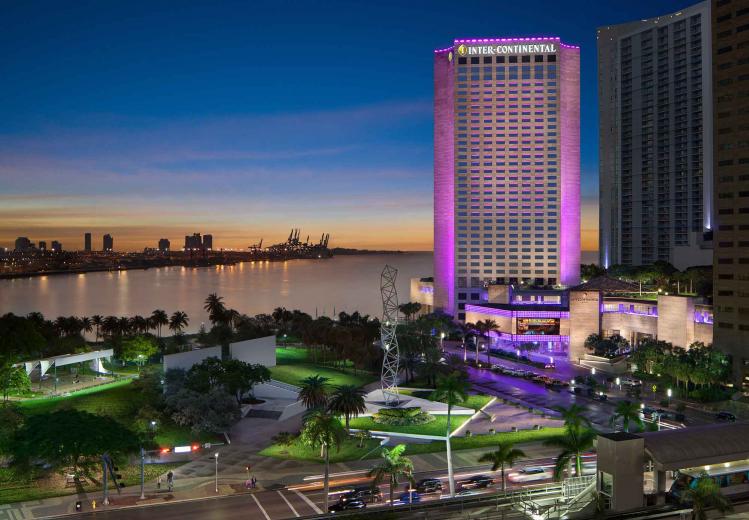 It`s been well-documented that the hospitality sector has suffered dramatically in recent months. With a near stop to all business and leisure travel and the cancellations of conferences and major events, hotel occupancy has cratered.
When travel does return, hotel owners will have to go the extra mile to make travellers feel safe at their properties…
…more
RSK: Very interesting thought process in this slide show.
---
With the largest Real Estate Practice of any law firm in Wisconsin, Reinhart offers clients custom-tailored real estate insight.
---
Gold`s Gym files for bankruptcy after blow from coronavirus pandemic
Last month, Gold`s Gym permanently closed about 30 company-owned gyms during the COVID-19 outbreak. The company at the time said the decision was made "to maintain the strength and growth of the potential of the brand as well as ensure the continued viability of the company for decades to come."…
RSK: They will be back….many of us at our gym are still paying their monthly fees…no discounts offered…either quit or keep paying. They do offer many on line classes but it is the equipment and people I miss. And I am sure some of their soft costs are down, like HVAC, water an etc. and staff. On the other hand, my water & gas bill went up because taking that extra hot shower at home.
---
Well-appointed office/retail commercial condo available for sale in a popular retail/trade area. The condo is 1 of 3 units in the Delafield Design Mart condo association with neighboring businesses like Dream Kitchens and Window Design Center. The property features common building amenities such as a kitchen and break area.
---
High Point Office Park is an 11-building, 217,418 square foot office park located in one of Madison, Wisconsin's finest western locations.
As states begin to reopen, Americans are looking at any trip outside through the lens of contagion. Is it safe to go back to Starbucks? What about the gym? Nail salons are out of the question, right?
The country faces an ugly trade-off. Keep the economy closed and prolong the economic misery. Or open up the economy and risk a resurgence of Covid-19, undoing the gains earned through weeks of social isolation.
We believe there's another option….
…more
RSK: Come on people…what about hair salons and Barber Shops? I can make my own coffee, food, take out and have a home gym and Zoom workout classes…but I certainly cannot cut my own hair!
---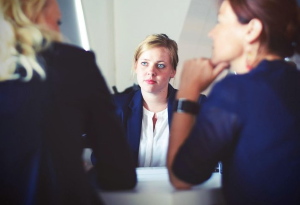 When it comes to hiring, the commercial real estate industry is experiencing a mixed bag, with some sectors suffering and others on the upswing.
Job posting data nationwide on employment search engine Indeed.com has found that active job listings in hospitality/tourism and banking/finance have dropped from the middle of April last year to mid-April this year by 64% and 40%, respectively.
Active job postings are a good indicator of activity in the current labor landscape…
RSK: I guess being on hold is better than canceled.
<
---

With over 350 experienced real estate professionals, Knight Barry provides exceptional support and service. Visit our website for more information about our 50+ commercial and residential offices throughout Wisconsin, Michigan, and Minnesota.
MADISON: 2450 Rimrock Road, Suite 204, 608-255-2700
CAP SQUARE: 44 E. Mifflin Street, Suite 101, 608-255-2700
---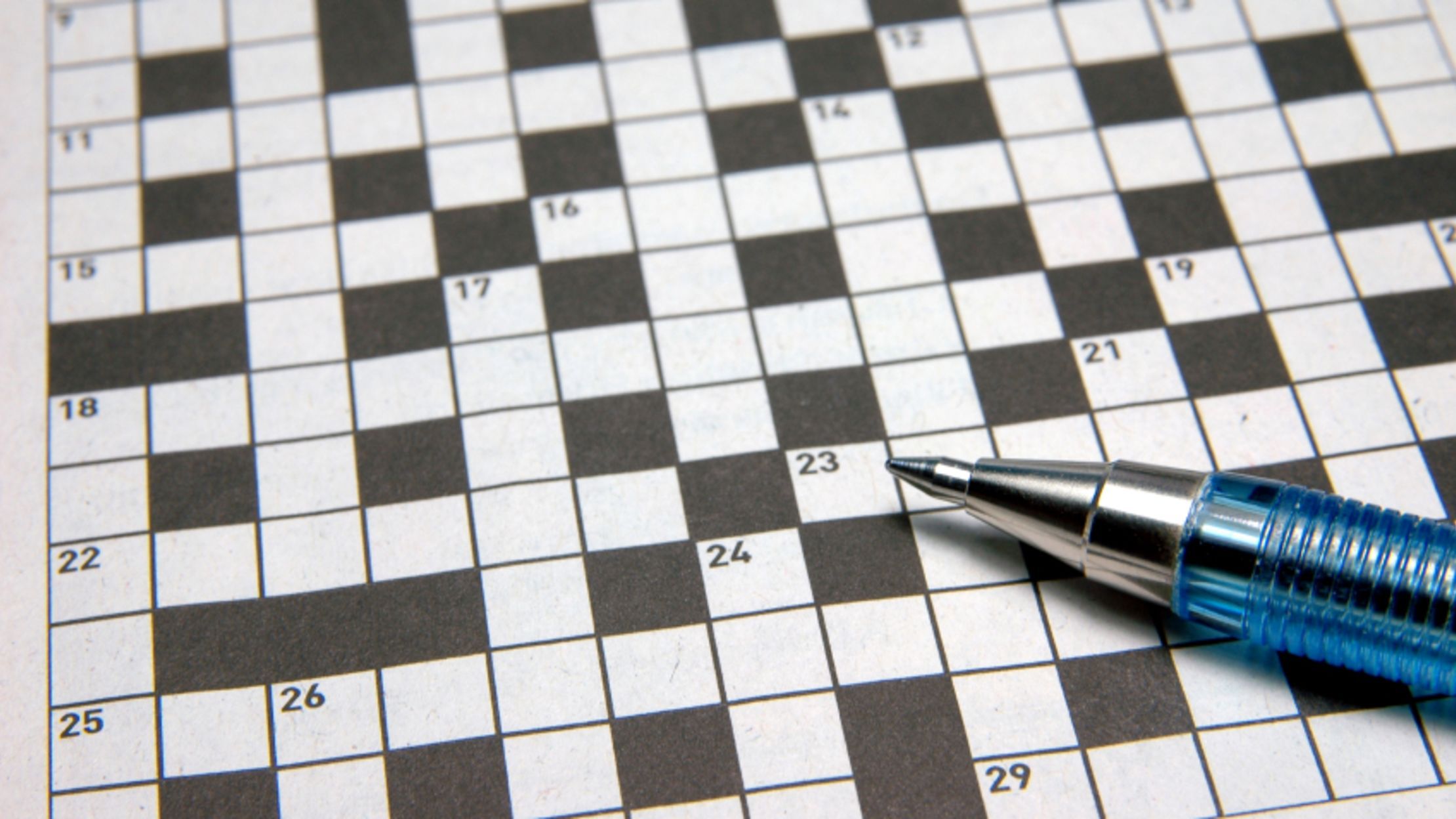 RSK: This week's crossword.
---

Our roster of restaurants reads like a who`s who of Madison`s favorite eateries: From Monty`s Blue Plate Diner, to The Avenue Bar, to Steenbock`s on Orchard, each is unique in its atmosphere and menu and each is the best at what it does!
…more
Support your local restaurants and order online today!
---
Large Corner retail/office space. Loads of glass. Eclectic space in an eclectic neighborhood. High traffic count. Mezzanine, plus finished lower level. 3,500 on main level extra 2,000 lower level. Tenant pays only for main level and pays 25% of cams water/sewer etc.
---
Highly successful restaurant in business 9.5 years. Over 4500 s.f. with a 40 person mtg. rm. Many employees on from the start. Owner will train if needed. If owner operated pay yourself a salary and still have a profit for investors or yourself. Not a franchise. Traffic counts over 150,000 per day. Easy access from east or west and centrally located. On site parking. Confidentiality Agreement!
---
This is approximately 147 AC. with multiple owners. It is in the Village master plan and ready to develope (Planned unit development) would work best.
---
Sponsor


Offering real estate services and design-build construction solutions for growth oriented clients… …more
Eclectic Schenks Corners. A bit of old and new mixed in the build out. Up to 2 bays remain 940 sf &1,680 sf. 1,680 sf is perfect for a coffee shop with old brick & beams exposed. Spaces can be combined. Tenant pays utilities. Exposed brick, heating, wood, skylights and more. 2 Units have basement for use.
Also:
Building For Lease: 2015 Winnebago St 101 Madison WI
---
Former KFC location. Property only. Vacant. Being sold in"As Is " Condition. Corner of Oak and E. Wash.. Drive through window. Madison Metro stop at corner. On major E/W route to the Capital. 2nd Picture in Attachments is as it appears today.
Co-listed with Ralph Kamps.
---
Just off E. Washington behind the new Hy-Vee. Many suite options ranging from 150 sf to 1,880 sf with rates from $10.00 to $14 gross, depending on size term and TI`s. Landlord pays all. On bus line. Great for non profits, small office/service reps. Interstate and airport a minute away. Agent interest. Controlled storage also available for pharmaceutical reps, suppliers etc…
---
Beginning Thursday, April 16, the WRA will launch a new "Legal Update Live" series of online, open and interactive meetings that cut through the noise and distill key business and practice-related information that you need to know during this coronavirus pandemic. This series will feature the WRA legal team addressing the latest business issues, procedures and programs you need to know. Subject matter experts from Wisconsin law firms, government agencies and the National Association of REALTORS® also will be featured to provide updates and answer your questions.
Let the WRA help you navigate the novel business challenges you face during these difficult times. We hope you`ll join us for our first Legal Update Live at 2:00-2:30 p.m. on Thursday, April 16. The WRA will provide more details — including the video link to access Legal Update Live — next week in WRA emails and on the WRA`s social networks.
In the meantime, the WRA has a wealth of resources, including information on SBA programs and programs you may qualify for, such as PPP, PUA and EIDL; coronavirus real estate forms; Q&As and more. Find these on our resource webpage at www.wra.org/coronavirus.
Stay safe, stay healthy and stay informed!
Mike Theo
WRA President & CEO
---
Thanks you for sponsoring CIREX and Cirexnews.com
…more
---
Since 1975, Flad Development & Investment Corp. has emerged as a leader in the development of quality commercial real estate projects in Madison and Milwaukee.
---

Ruedebusch Development & Construction, Inc. is a highly qualified, vertically integrated full service commercial construction, and real estate development company located in Madison, Wisconsin which offers:
Commercial Real Estate Development
Design Build Construction
Commercial Real Estate Brokerage
Economic Development, Commercial Real Estate, and Facility Consulting
"The attention to detail, preventative maintenance, and proactive communication exhibited by MIG makes them a true business partner."
---
Professional Real Estate Management and Sales
---
Madison Lifestyle Office Portfolio comprises 16 Class A properties totaling over 1.7 million square feet of leasable area and an additional 8.3 acres of development land. The portfolio is located on the west side of Madison, Wisconsin.
---

Expect Professional Management with a Personal Touch
with every T. Wall Urban Village.

(608) 575-1018 or Contact@TWallEnterprises.com

---
Our focus is your focus, our goals are your goals.
<
---
For lease on Medical Circle – Up to 4,902 SF Available
Currently being remodeled with new elevator
Open floor plans
Under new ownership
Beltline visibility & monument signage
Plenty of parking
call Mike Herl
---

NAI Global is a leading global commercial real estate brokerage firm with over 400 offices worldwide and annually completes more than $20 billion in property-related transactions…
---
---
Five flex/R&D buildings – 138,000+ sq. ft. – Hwy 51 and Hoepker Road – High End Image – Affordable and Flexible Floor Plans – Warehouse – R&D, Light Manufacturing – Showroom
---
---

608-255-5060 or 608-255-8780 info@fiorecompanies.com