Report: Real estate leasing will continue to expand in 2020
RSK: This is worth the read people.
---
Commercial Brokers Group, Inc.
Logo http://fudevpro.com/logos/cbg.gif
---
The Future Of Real Estate Tech: Nine Outlooks On What`s Ahead
RSK: I like #9!
---
Rust-Oleum Leases 102,000 SF of Industrial Space in Pleasant Prairie, Wisconsin
---
ARTIS REIT / Madison Lifestyle Office Portfolio
Madison Lifestyle Office Portfolio comprises 16 Class A properties totaling over 1.7 million square feet of leasable area and an additional 8.3 acres of development land. The portfolio is located on the west side of Madison, Wisconsin.
---
Coworking Operator Embraces New Model As It Expands Across U.S.
---
The Federal Government Is Looking To Lease Coworking Space Nationwide
RSK: Hmm, wonder why State Government hasn`t looked into this. Probably a little too late with the new office buildings in Madison.
---
CBRE Opens Second Hana Coworking Location In Irvine, More To Come
Ken Notes: I wonder if Chase and Brian have herd about this???
---
---
White House has started work on second round of tax cuts to boost growth, Mnuchin says
---
JANUARY 2020 – Cirex Digital Version
---
Where Trump Learned the Art of the Quid Pro Quo
---
The Gialamas Company`s premier development. The park has over 57 buildings containing 200+ companies, occupying over 3.0 million square feet.
---
Corporates are part of the future of coworking
RSK: Take a look at these pictures and what does it tell you. It says that old restaurants would be easily converted to coworking space. Already have restrooms, kitchen, open areas and booths for your private meeting space with clients.
---
Pier 1 said stores deleted from its website are shutting down. Here`s the list of closing stores.
RSK: Well, Madison didn`t make the list so the stores here will remain open for now. Not sure I would buy any gift cards from them though…just saying you make the call.
---
High Point Office Park is an 11-building, 217,418 square foot office park located in one of Madison, Wisconsin's finest western locations.
Starbucks to open 100 stores in underserved communities by 2025
Starbucks Corp. is expanding its commitment to operating stores in underserved urban and rural areas.

Five years after the launch of its community store initiative, the coffee giant announced it is expanding its commitment by 85 stores, with a goal of opening 100 locations by 2025 in underserved rural and urban areas across the country. Currently, Starbucks operates 14 community stores, including sites in Trenton, N.J., Jonesboro, Ga., Long Beach, Calif., and Bed-Stuy in Brooklyn, N.Y. To meet its new goal, Starbucks will focus on store remodels in addition to new development projects…
See Also:
RSK: Starbucks tried to purchase a building that we now have listed. The were turned down by the city because the drive-through does not have enough staging area for the amount of traffic they generate…that tells you how busy they are. I like the community aspect of it. I hope they are ready to lower their prices or maybe they are depending on commuter traffic in these areas. Our KFC listing that they tried to purchase was in this type of area and OZ.

Ken Notes: This is how McDonalds grew in the 60`s….
---

2020 RASCW & SCWMLS Installation Dinner
January 29, 2020 @ 5:00 pm – 8:00 pm

Please join us for a special evening as we install our 2020 Presidents along with the new Officers and Directors. Registration and Networking begins at 5:00 p.m. and Dinner Served at 6:00 p.m. Cost: $40 – Cash Bar Available
…more

Private Equity Firm Comes Up With Own Index To Cut Through `Broker BS`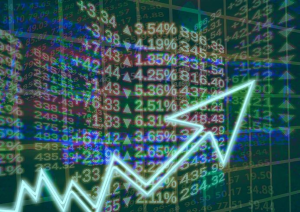 Everyone in real estate is constantly asking where we are in the cycle, and London-based Tristan Capital is attempting a new way to answer the question.

The private equity firm came up with its own index to try and counter what it said is backward-looking information provided by real estate brokers.

"This index is designed to help us cut through the bias, noise, data deficiencies and headline-grabbing hype that surrounds real estate," Tristan Capital Head of Research Simon Martin said in a note emailed to clients…. …more

RSK: Is he saying that Brokers BS? Ouch, not a way to get a relationship ,going. And index fund private equity brokers don`t? Pot calling the kettle black here.
---
"We-Shed" – One For You And Your Spouse
A She-Shed and a Man-Cave combined into this awesome "We-Shed" for the backyard! We just love this idea! What do you think?

We spotted these awesome Sheds by Portable Buildings of Houston and thought this was a fantastic idea, so we just had to share! This is also a great idea to have a cozy office in the backyard. The possibilities are endless!…

RSK: Finally a He Shed to go with her She Shed!

Reinhart Boerner Van Deuren s.c.

With the largest Real Estate Practice of any law firm in Wisconsin, Reinhart offers clients custom-tailored real estate insight.
---
Study reveals shopping, consumption habits of millennials
Millennials have some very specific preferences when it comes to shopping and making returns.

Of the 63% of millennials who purchase items online, 76% prefer to make returns in-store, and 76% of them stay and shop after making a return in-store, according to an annual survey by investment bank Roth Capital Partners.

The study, conducted in partnership with Mfour Mobile Research, also found that 47% of millennials are more likely to purchase digitally native brands and 73% are Amazon Prime members…

…• Approximately two-thirds use dairy alternatives, regardless of their income level, and 72% of those who use dairy alternatives are willing to pay a premium of at least 5%; and …

Notes:RSK: Interesting… I wonder why the dairy alternative? Some of the alternatives have high concentration of pesticides etc.
---
Wisconsin Commercial Real Estate

Our focus is your focus, our goals are your goals.
---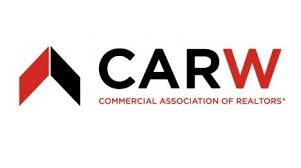 2020 Government Day
February 5 @ 10:00 am – 1:30 pm
We are proud to partner with the Wisconsin REALTORS® Association and other commercial real estate organizations for Commercial Real Estate & Government Day.

CRE & Government Day gives you the opportunity to meet your elected state representatives, establish and strengthen your relationships with them, and ensure key policy proposals advancing the commercial real estate industry are adopted. We'll be speaking with representatives on issues relating to economic development, infrastructure and property tax.
---

With over 350 experienced real estate professionals, Knight Barry provides exceptional support and service. Visit our website for more information about our 50+ commercial and residential offices throughout Wisconsin, Michigan, and Minnesota.

MADISON: 2450 Rimrock Road, Suite 204, 608-255-2700
CAP SQUARE: 44 E. Mifflin Street, Suite 101, 608-255-2700
---
Why Shiny New Tech Companies Love Old Industrial Buildings
A century-old loft building has been retrofitted for tech workers with fancy pantries, bleacher seating for all-hands meetings and a library for Kindle readers where the only books are decorations on the wallpaper.

In another part of Manhattan, Google is creating a vast campus with offices spread out among three loft buildings.

Even some new office towers are being made to look like lofts, with high ceilings, flexible floor plans, and exposed columns and pipes that evoke old New York to tech newcomers…

RSK: This exactly what Tech and media companies in Madison desire….problem is Madison does not have a lot of old manufacturing buildings and the ones we did have have been torn down for new developments.

Ken Notes it is all about energy and the type of building that fits a personality profile. One thing to remember is that a company needs a variety of personalities to thrive. That may be getting lost in today`s startups which is why some crash and burn….
---
FoodFight Restaurant Group – WELCOME

Our roster of restaurants reads like a who`s who of Madison`s favorite eateries: From Monty`s Blue Plate Diner, to The Avenue Bar, to Steenbock`s on Orchard, each is unique in its atmosphere and menu and each is the best at what it does!

…more
---
Building For Sale: Confidential Confidential Stoughton WI
Fully functioning restaurant for sale. Building updated, Newer equipment, established clientele.