Top 5 Things CRE Tenants Want From Their Office Environment
Commercial real estate tenants are shopping for more than space; they want a unique experience encompassing amenities, technology, and lease terms.
A new report from Future Offices explores the shift towards a service mindset and how the demands of CRE tenants have changed.
One of the top priorities for workplace occupiers is a tech-enabled space, but this goes well beyond a good Internet connection.

Future Offices recently published the report "What Tenants Want 2020". The world of commercial real estate has been officially disrupted, and this has changed the expectations of tenants across the world…

RSK: Landlords and property managers…..you need to read this!…
---

Ruedebusch Development & Construction, Inc. is a highly qualified, vertically integrated full service commercial construction, and real estate development company located in Madison, Wisconsin which offers:
Commercial Real Estate Development
Design Build Construction
Commercial Real Estate Brokerage
Economic Development, Commercial Real Estate, and Facility Consulting
---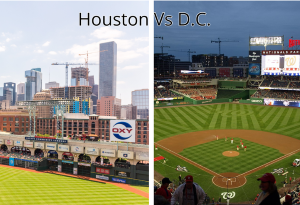 The Houston Astros and Washington Nationals look to continue to be a tantalizing matchup on the field in the 2019 World Series as the Nationals take a 2-0 lead back to our nation's capital. Off the field, Houston's real estate market is a few steps behind the highly developed D.C. metro. Avison Young put together stats to help break down the numbers.
"Our D.C. and Houston offices have a $500 bet on the World Series," Avison Young Houston Managing Director Rand Stephens said. Stephens, like many in Avison Young's D.C. and Houston offices, is an avid baseball fan. "It'll go towards lunch for the winning office."…
RSK: A little fun and facts regarding the World Series of CRE…… Houston vs DC!
---
11 Upcoming Real Estate Trends Poised To Impact Agents And Investors
The real estate market's fluidity makes it a place where trends are always changing. Developing trends usually take a few years to enter the mainstream and become the norm. Because of this, smart agents and investors keep their fingers on the pulse of the industry so that they can adapt to those trends well before everyone else starts scampering to catch up.
To help highlight these developing trends and what they mean for the agent or the investor, Forbes Real Estate Council members discuss some of the developing real estate trends likely coming to the industry in the next few years and how those changes would impact the average investor or agent…

1. Co-Working Space As A Shared Amenity…
2. Growing Sense Of Community…
3. Property Tech And AI Disrupting The Industry…
4. Rise Of Opportunity Zones…
5. Millennials Will Start Buying Houses…
6. Spread Of Shared Living Spaces…
7. Short-Term Rentals At Higher Rates…
8. Rent Control With Upzoning Measures…
9. Increased Use Of Freelance Workers…
10. Build-To-Rent Boom…
11. Modular Buildings Reshaping Construction…


RSK: This is interesting. See what your peers think and if you agree with them.
Mid-America Real Estate – Wisconsin, LLC offers the same high level of service in property leasing, asset management, tenant representation and investment sales for which Mid-America has become known.
---
Should Secondary Markets Be Your Next Real Estate Investment Move?
There is no doubt about it: A migration is afoot. I see it every day, in every market my firm operates in: More and more young professionals, working-class families and senior citizens are choosing to move south to warmer climates with less expensive costs of living.
The bigger Southern cities such as Atlanta, Charlotte and Tampa have long welcomed a steady influx of newcomers, but they are no longer alone. As housing prices in those metropolitan areas have risen, more affordable secondary markets in the Southeast have become the latest magnets for new arrivals in search of a better quality of life. People are flocking to the likes of Spartanburg, South Carolina; Greensboro, North Carolina; Little Rock, Arkansas; Brunswick, Georgia; and Jacksonville, Titusville and Palm Coast, Florida…
RSK: I think the best opportunities are in third tier markets like Austin or Madison.
Ken Notes: A weekly newsletter to your potential investors makes YOU the expert call us 608.334.2174…
---
---
Chicago's ice-cold office market is finally heating up. But don't get too excited
Most buyers are still spooked by uncertainty around tax reassessment, experts said
The year's two biggest office tower sales have been announced in recent weeks, but Chicago investment sales brokers don't believe it's a sign that the market is roaring back.
Earlier this year, investment sales of office buildings in the central business district dropped to a 20-year low, with only two sales recorded in the second quarter and six in the first quarter. The slowdown has been attributed to the uncertainty surrounding commercial property taxes under Cook County Assessor Fritz Kaegi. That uncertainty is causing some investors to be more cautious, particularly in parts of the city where it might not be as easy to pass real estate tax increases on to the tenant, said MB Real Estate's Kevin Purcell….
RSK: This is good news.
Ken Notes: Even better news, if there is a change in administrations next year the wealthy will be looking for a place to shelter their wealth and real estate will be a good bet. Of course it you wait until after the "fall" you will be among many seeking these dollars. I suggest we start talking about the opportunities available in the market NOW, Educate your investor on, OZs, TIF supported projects, REITs, Affordable Housing, entertainment / destination project, co-working, storage, warehousing and the last mile, and much more. Ralph and I can help call us…
---
Madison Lifestyle Office Portfolio comprises 16 Class A properties totaling over 1.7 million square feet of leasable area and an additional 8.3 acres of development land. The portfolio is located on the west side of Madison, Wisconsin.
---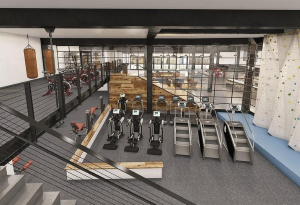 When a major national construction company decided to sign an anchor lease at Sterling Bay's Fulton West building in Chicago, it had one nonnegotiable request: a 7K SF, staffed and programmed fitness center. Not just a room with a few treadmills and some free weights, but a decked-out complex with modern equipment, generous locker rooms and, most importantly, instructors and staff to hold up to five fitness classes a day for its employees…
RSK: This would be my number one amenity… I mean who would love a puppy yoga class?
Ken Notes: Destination offices make sense. EPIC banks on the fact that their employees want to come to work…
---
The Gialamas Company`s premier development. The park has over 57 buildings containing 200+ companies, occupying over 3.0 million square feet.
---
RSK: In case you were not able to attend, Neil was so kind to put together a link with all the items we discussed, and then some.
---

Annual Membership Meeting
November 21 @ 8:00 am

–

10:30 pm

Sheraton Madison Hotel – 706 John Nolen Dr
Please join us for our Annual Membership Meeting. You will hear from our RASCW and SCWMLS Presidents as they share their state of the organizations. Our guest speaker is Mike Theo, WRA President and CEO. Recognition and awards will also take place. Registration deadline is November 11…
---
With the largest Real Estate Practice of any law firm in Wisconsin, Reinhart offers clients custom-tailored real estate insight.
---
"It was like having a date without going out," she said.
Best of all was the price, an oh-so-right $750 a month, although Small paid that amount only three times during her five-month stay thanks to a 20% introductory discount. WeWork didn't even mind if she brought her Cavalier King Charles spaniel, Clover, to the office…
RSK: Well Neumann, the founder, is a definite winner here. As Bob Dylan once said: "there's no success like failure." SoftBank is the loser along with a few Landlords.
Ken Notes: Remember Co-working was not the problem, the house of cards was. Ithers have been doing this right for decades and have great products that cash flow.
---
Adam Neumann`s Antics, WeWork`s Collapse Will Be A Documentary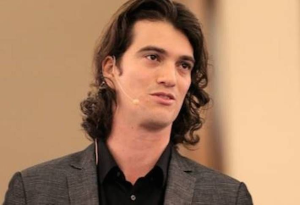 WeWork`s descent from the precipice of an initial public offering into the depths of a corporate rescue has been dramatic — perhaps dramatic enough for its own film.
That is the bet Business Insider is making, saying Tuesday that it will be producing a documentary about The We Company, Adam Neumann and where it all went wrong. Partnering with BI on the project is production studio Campfire, which was behind Netflix true crime docuseries The Innocent Man.
RSK: I am sure it will and somehow Neumann will make money on this as well.
Ken Notes: Must see TV. Also can I point out that Ralph and I commented on Weworks potential for failure for a couple of years before it actually happened.
---
High Point Office Park is an 11-building, 217,418 square foot office park located in one of Madison, Wisconsin's finest western locations.
---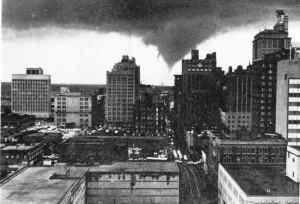 As an F-3 tornado barreled toward a North Dallas Home Depot Sunday night, the retailer`s manager sent everyone home, leaving the store empty 40 minutes before it was destroyed.
Given the nature of that property, the level of destruction wasn`t a surprise, according to research compiled by retired engineer and Texas Tech University professor Larry Tanner.
…Grocery stores and big-box retailers are among the riskiest commercial properties to seek shelter in during violent storms, Tanner told Bisnow. These types of buildings have shown consistent vulnerability during his studies….
RSK: This guy has his priorities straight…safe room for kids rather than new turf for the athletic field.
---

CBG Annual Holiday Party & Meeting
Date: Tuesday, December 10th, 2019
Time: 04:00 PM
Event Details:
Save the date of Tuesday, December 10, 2019 for our annual Holiday Cocktail Party & meeting with hors d`oeuvres and alcoholic refreshments. We`ll meet at Buck & Honey`s, 800 West Broadway, Monona, Wisconsin. We hope you can join us from 4 p.m. to 7:00 p.m. The location is to be determined. This is one of the most well attended events of the year for CBG members, affiliates, and their guests. We`ll have a short meeting and then it will be time to celebrate with your friends and colleagues.
---
Nordstrom just opened a massive, seven-story flagship — and experts say it`s a big gamble that may not pay off
Nordstrom opened its seven-floor New York City flagship store this week, but experts are cautiously optimistic about what it means for the future.
…more
RSK: This should be interesting to follow. I personally think it will ultimately fail but it is a prime piece of real estate.
---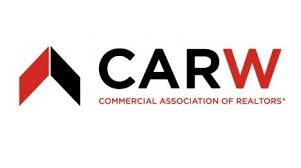 CARW Sponsor Reception
November 7 @ 4:30 pm

–

6:30 pm
Join us for a bourbon tasting at the new downtown Drury Plaza Hotel as we toast to our annual sponsors!
---
Falling vacancies brighten gloomy outlook for retail landlords
After rising to recessionary levels, the Chicago-area retail vacancy rate has fallen for the second straight quarter, a positive sign for a market smarting from a wave of store closings and retailer bankruptcies.
After rising to recessionary levels, the Chicago-area retail vacancy rate has fallen for the second straight quarter, a positive sign for a market smarting from a wave of store closings and retailer bankruptcies. The local vacancy rate dropped to 10.9 percent in the third quarter, down from 11.1 percent in the second quarter and a recent peak of 11.6 percent last year, according to CBRE.
RSK: A bit of cautious optimism here….I guess that is good news…like stopping the bleeding after most of the blood has been spent!
,
---

With over 350 experienced real estate professionals, Knight Barry provides exceptional support and service. Visit our website for more information about our 50+ commercial and residential offices throughout Wisconsin, Michigan, and Minnesota.
MADISON: 2450 Rimrock Road, Suite 204, 608-255-2700
CAP SQUARE: 44 E. Mifflin Street, Suite 101, 608-255-2700
---
#CRE and #TECH Beyond The Headlines, This Is How To GET PAID!
Reports: WeWork Agrees To SoftBank Takeover At $8B Valuation. Source- BISNOW
But what everyone is focused on is this:
"If the current deal framework holds, SoftBank will wind up with at least a 70% stake in WeWork, CNBC reports. Some of its new shares would come from WeWork co-founder and former CEO Adam Neumann, whose erratic management style and outsized ambition were reportedly enabled by SoftBank CEO Masayoshi Son, who had reportedly been a key force in Neumann's ouster as CEO."
"Though the voting rights of Neumann's ownership shares had already been pared down from 20-to-1 to 10-to-1, he still possesses enough control to be the ultimate decision-maker on a sale deal, Axios reports. To take control over The We Company, SoftBank will buy $1B in stock from Neumann, pay him a $185M consulting fee and extend him $500M in credit to repay a loan led by JPMorgan, the Wall Street Journal reports." Source -BISNOW
RSK: I like this one from the Dukester!
---

Our roster of restaurants reads like a who`s who of Madison`s favorite eateries: From Monty`s Blue Plate Diner, to The Avenue Bar, to Steenbock`s on Orchard, each is unique in its atmosphere and menu and each is the best at what it does!
…more
---
A wide-ranging report from MSCI dives into the threat to commercial real estate investment posed by climate change.
In commercial real estate, as in society at large, climate change is the subject of much attention and research, especially in the wake of several natural disasters that have caused billions of dollars in property damage. For property owners worldwide, climate-related issues carry unprecedented urgency. In its latest study, global equity index MSCI assessed climate risk in private real estate portfolios worldwide, asking the question: What's the exposure?
RSK: If you want to see some climate change just spend a year in Wisconsin and you will get plenty!
---
Eclectic Schenks Corners. A bit of old and new mixed in the build out. Up to 2 bays remain 940 sf &1,680 sf. 1,680 sf is perfect for a coffee shop with old brick & beams exposed. Spaces can be combined. Tenant pays utilities. Exposed brick, heating, wood, skylights and more. 2 Units have basement for use.
---
Sponsor


Offering real estate services and design-build construction solutions for growth oriented clients… …more
---
Just off E. Washington behind the new Hy-Vee. Many suite options ranging from 150 sf to 1,880 sf with rates from $10.00 to $14 gross, depending on size term and TI`s. Landlord pays all. On bus line. Great for non profits, small office/service reps. Interstate and airport a minute away. Agent interest. Controlled storage also available for pharmaceutical reps, suppliers etc…
---
Office suite with lots of private offices, central conference room and break room. Three story office building of classic style, featuring a large lobby with 2 story fireplace. New parking lot, newer HVAC units. Modified gross lease structure includes heat, AC and electricity.
---
Thanks you for sponsoring CIREX and Cirexnews.com
…more
---
Since 1975, Flad Development & Investment Corp. has emerged as a leader in the development of quality commercial real estate projects in Madison and Milwaukee.
---
"The attention to detail, preventative maintenance, and proactive communication exhibited by MIG makes them a true business partner."
---
Professional Real Estate Management and Sales

Expect Professional Management with a Personal Touch
with every T. Wall Urban Village.

(608) 575-1018 or Contact@TWallEnterprises.com

---
IA Management is a full service property management company located in Madison, Wisconsin. Our objective is to be a profitable leader in both commercial and residential real estate.
Our focus is your focus, our goals are your goals.
---
For lease on Medical Circle – Up to 4,902 SF Available
Currently being remodeled with new elevator
Open floor plans
Under new ownership
Beltline visibility & monument signage
Plenty of parking
call Mike Herl
---

NAI Global is a leading global commercial real estate brokerage firm with over 400 offices worldwide and annually completes more than $20 billion in property-related transactions…
---
---
Five flex/R&D buildings – 138,000+ sq. ft. – Hwy 51 and Hoepker Road – High End Image – Affordable and Flexible Floor Plans – Warehouse – R&D, Light Manufacturing – Showroom
---