WeWork pulls its public offering
The firm said it "decided to postpone our IPO to focus on our core business."
WeWork is officially pulling its public offering.
The firm's co-CEOs, Artie Minson and Sebastian Gunningham, said in a statement that WeWork "decided to postpone our IPO to focus on our core business."
"We have every intention to operate WeWork as a public company and look forward to revisiting the public equity markets in the future," the statement said.
Last month, the firm's S-1 filing to the U.S. Securities and Exchange Commission set off a firestorm among investors and observers after it laid bare the company's precarious financial position, including the fact that its growing losses were double revenue. It also included information about questionable loans and transactions with its charismatic CEO Adam Neumann….
RSK: Smartest move they have made in a long time. We all saw this coming.
Ken Notes: Smart in that they would have seen their value fall from the onset. Co-working is popular and a good, for many, idea. Making money on an international level is a little more difficult. IWG plc. (i.e. Regus and several other holdings) has businesses in 106 countries and has bee around since 1989. The stock also has appreciated on the Gibraltar Blockchain Exchange — whatever that is…
---

Ruedebusch Development & Construction, Inc. is a highly qualified,
vertically integrated full service commercial construction, and real
estate development company located in Madison, Wisconsin which offers:
Commercial Real Estate Development
Design Build Construction
Commercial Real Estate Brokerage
Economic Development, Commercial Real Estate, and Facility Consulting
---
NAIOP Wisconsin is proud to host a Development Showcase featuring the City of Sun Prairie. Sun Prairie is well situated with excellent access to major transportation routes and facilities and with close proximity to the State Capitol and University of Wisconsin – Madison. Join us for a BUS TOUR of some of the hottest spots in Sun Prairie and networking with South Central Wisconsin`s top CRE professionals.
When: October 23, 2019, 3:45 PM – 7 PM
Where: Start and End at Buck & Honey`s in Sun Prairie
Jeff Whipple
Interstate Partners LLC
N16 W23217 Stone Ridge Dr | Ste 350 | Waukesha, Wisconsin 53188Â
P: (262) 506-1007 | C: (262) 613-8567 | F: (262) 506-1001
www.interstatepartners.com | jwhipple@interstatepartners.com
RSK: Check this out…Sun Prairie has a lot to offer commercially.
---
Millennials may be facing unaffordable housing, but they're paying less in rent than other generations
For millennials, the outlook on home ownership is bleak: Housing values keep rising and incomes just aren't keeping up.
But
is the situation facing millennials, those ages 23 to 38, really worse
than the housing environment that Gen X and baby boomers grew up in? To
compare, HireAHelper analyzed U.S. Census Bureau data and isolated the years that each generation was entering independent adulthood in their 20s…
RSK: Am I missing something or is there some fuzzy math in calculating a down payment amount needed to save from each paycheck? There are mortgages out there for 3%-5% down. so how does that add up to 6.4 years of their total pay on a $284,000 home?
---
Mid-America Real Estate – Wisconsin, LLC offers the same high level of service in property leasing, asset management, tenant representation and investment sales for which Mid-America has become known.
---
Holiday spending expected to rise 5%, but don't expect bigger crowds at the mall—here's why
Shoppers are expected to spend 5% more this year than they did last year, a new survey says.
Around 53% of all holiday shopping is expected to be done digitally, so don't expect big crowds at the mall.
This growing shift could even impact how consumers purchase items on big shopping holidays like Black Friday and Cyber Monday.
It may only be September, but the December holiday shopping rush is just around the corner.
Around
50% of consumers have already started looking for items on their
friends' and family's wish lists, according to a new online survey from
The Harris Poll and OpenX, an ad exchange network, that polled 2,000
shoppers in August…
RSK: Saying it will be identical between the mall and online shopping.
---
New York City is
the most expensive place to develop in the U.S., and it's hard to ignore
the fact that rising labor costs, along with a shortage of qualified
workers for certain tasks, are making it even pricier to build every
kind of project, from office buildings to apartments…
RSK: My "Duh" article for the week!
---
---
Panelists Say Affordable Housing Is Catching the Private Sector's Eye
At a Washington, D.C., housing conference on Wednesday,
representatives of several major corporations and nonprofits each spoke
to a growing recognition of workforce housing supply as a critical
issue, even for companies in unrelated fields like tech and health care.
Attracting top talent has always meant chasing workers to some of the
country's top real estate markets, but the executives that turned up to
the event, hosted by Fannie Mae and the Urban Institute,
acknowledged that their companies' presences can also make life
difficult for renters who might be squeezed out by induced demand…
RSK: Let`s not confuse the single-family detached dwelling with housing in this discussion…home is a completely different meaning here.
6 owners of tiny homes reveal how much they spend each month on housing
Residents in the Orlando Lakefront tiny-house community typically spend less than $1,000 per month on home-related expenses.
Elizabeth Silva spends just $600 per month on her housing expenses, which include rent, internet, utilities, and insurance.
Meanwhile, Mickie Boehm spends $1,000 per month on her expenses.
RSK: Not as inexpensive as people think but still a bargain. What we need here are tiny house parks like trailer parks so people can have a place to put them. Have some extra land?
---
Madison Lifestyle Office Portfolio comprises 16 Class A properties totaling over 1.7 million square feet of leasable area and an additional 8.3 acres of development land. The portfolio is located on the west side of Madison, Wisconsin.
---
WeWork is selling the company`s $60 million luxurious private jet that Adam Neumann and his family personalized and used to fly all over the world
WeWork is putting the private plane Adam Neumann used up for sale, Business Insider has learned.
The company bought the luxurious Gulfstream G650 for $60 million last year.
Some
employees told Business Insider that the optics of the Gulfstream upset
staff members who couldn`t get promised bonuses and raises while the
company spent millions on the plane and parties. It also raised red
flags with investors.
WeWork is moving to divest itself of some
of its assets, including other businesses it purchased, as it tries to
better position itself for an initial public offering.
WeWork is selling the luxurious plane that its cofounder Adam Neumann
used to travel the world — a symbol of the company`s
corporate-governance issues that have in part derailed its initial
public offering…
RSK: Is We in a crash and burn scenario?
---
Here`s what it`s like to eat at Jimmy John`s, the cult favorite sub sandwich chain that Arby`s parent company just bought
Sub sandwiches are a popular, cheap, and speedy lunch option.
Sandwich chain Jimmy John`s will be acquired by Inspire Brands, which owns Arby`s and Sonic, Inspire announced Wednesday.
I went to a Jimmy John`s
in Jersey City, New Jersey to see what eating there is like, and my
experience convinced me that Inspire Brands made a smart bet.
It`s lunchtime. You have twenty minutes and ten bucks. Where do you go?
For
many a sub sandwich lover, the answer to that question is Jimmy John`s,
a chain known for its speedy, affordable subs made with fresh bread and
generous mayo…
RSK: The only thing the author forgot to mention was the friendliness of the staff which makes the food taste even better. I always liked JJ`s crazy fast ads.
---
The Gialamas Company`s premier development. The park has over 57 buildings containing 200+ companies, occupying over 3.0 million square feet.
---
The career rise of Adam Neumann, the controversial WeWork cofounder who just stepped down as CEO
RSK: Still more to come on this, people.
<
---
WeWork insiders slam Neumann and his enablers: "They created the monster"
In the beginning there was Adam Neumann.
Now, WeWork is facing a future without its energetic leader — who
raised billions and opened hundreds of office-space locations, but
ultimately led the company astray.
"I had so much respect for him when I got there," said one former executive. "And I had zero when I left."…
RSK: And here is the more on this….wow!
---
---
'Hipsturbia': It's What All The Cool Suburbs Are Doing And It's A 2020 Trend
As millennials become parents they're trading in their urban dwellings
for a house in the 'burbs. Migrating out of downtowns isn't new—kids and
suburbs go together—but this generation isn't ready to give up city
life just yet. They're looking for affordability as well as urban
staples like dining, shopping, entertainment and jobs, all within a
walkable distance.
…more
RSK: For us, Middleton comes to mind with its vibrant downtown but so do certain neighborhoods. Monroe Street and Atwood/Schenks/Willy street areas too.
---
How to Invest in Real Estate on a Budget with These 4 Cheap Real Estate Investments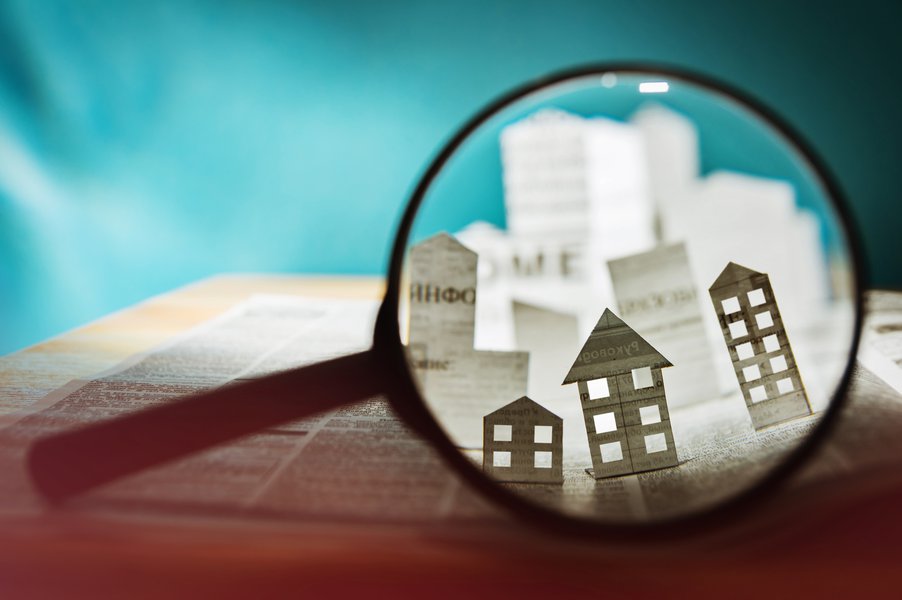 If you want to invest in real estate but don`t have a lot of
expendable money, you`re not alone. Many new investors understand the
benefits of owning real estate but don`t have tens of thousands of
dollars in the bank to help them get started.
While having $20,000
or more will undoubtedly accelerate your real estate investing career,
it`s not the only option. Several affordable investments allow people to
invest in real estate, even on a tight budget. Let`s look at four cheap
real estate investments so you can get off the sidelines and start
investing.
1. Invest in a real estate investment trust (REIT)…
2. Invest in a REIT exchange-traded fund (ETF)…
3. Make your home your first investment…
4. Wholesale…
RSK: Let`s see. #4 is highly unlikely, #3 is a "duh" and #2 most likely. Personally, I like real estate LLC`s with a group of trusted investors.
---
With the largest Real Estate Practice of any law firm in Wisconsin, Reinhart offers clients custom-tailored real estate insight.
---
The U.S. economy reached its longest expansion phase in history in
July, and Denver arguably has benefitted as much as any metro area in
the country.
Dubbed 2018's best economy in the nation, Denver's office market has
bloomed since the last recession as rental rates have reached historical
highs and the market has experienced positive net absorption for eight
consecutive quarters.
Despite the strong fundamentals of the metro area, investors have
grown increasingly wary of a coming recession as studies suggest that… …more
RSK: Until unemployment rises we are safe from a recession in my mind.
---
High Point Office Park is an 11-building, 217,418 square foot office park located in one of Madison, Wisconsin's finest western locations.
---
The first six months of 2019 proved highly
successful for this industrial subsector, with high positive net
absorption and record-high rents, a new report by Colliers shows.
The first half of 2019 proved to be yet another strong period in the
big-box segment of the industrial sector, and despite certain
challenges, more of the same is the likely scenario for the remainder of
the year, according to Colliers' 2019 midyear big-box market report.
The big-box industrial market comprises pre-cast or tilt-up
construction industrial buildings that encompass a minimum of 200,000
square feet and are utilized primarily for distribution activity. At the
close of the second quarter, there were 5,208 such facilities totaling
nearly 2.4 billion square feet in North America, and the midyear numbers
tell a positive story for the subsector. The average vacancy rate was
6.9 percent and the average taking rent, which has been on a consistent
upswing since 2011, reached a record high of $5.03 per square foot.
Overall net absorption totaled approximately 66.1 million square feet,
surpassing mid-2018's 61.5 million….
RSK: Big Box Industrial and warehousing that is…fulfillment centers on the rise.
---

CBG Meeting and CE-3 Wisconsin New Developments
Date: Wednesday, October 9th, 2019
Time: 07:15 AM
Event Details:
Mark your calendar for our breakfast meeting and CE-3 Wisconsin New
Developments on Wednesday, October 9, 2019. The breakfast meeting
schedule is:
• 7:15 a.m. – 8:00 a.m. breakfast & networking
•8:00 a.m. – 8:50 a.m. Meeting
•9:00 – noon CE-3 Wisconsin New Developments
From 9:00 a.m. – 12:00 p.m., CBG is offering CE. This continuing
education class will be taught by Reinhart Boerner & Van Deuren,
s.c. This approved course will count towards the credits needed for
Wisconsin licensee renewal.
If you have any questions, please contact Wendy Sullivan at 608/772-0060 or wendy@advantageosborne.com.

Location: TBD
---
Nothing packs a community meeting like
word that Mayor de Blasio wants to open a homeless shelter in a
neighborhood. From Tompkinsville in Staten Island to "Billionaires' Row"
in Midtown, many residents, especially homeowners, share the same
concern: Does being close to a shelter have a negative effect on
property values?
The answer is yes. At least in Manhattan.
Your home would most likely sell for less
if you live within about two blocks of a shelter, when another shelter
is a few more blocks away. The city's Independent Budget Office looked
at sales in Manhattan and estimated that in such a situation, a
homeowner would get about 24 to 25 percent less for a house or a
condominium than for a residence farther from a shelter with no other
shelters nearby…
RSK: If property values drop won`t the real estate taxes in that area drop as well? How about some F-35`s to go with that. Again when you bought your home near a busy airport and a military airport did you not expect noise from jets? And if you say your property values will drop, you probably paid less for your home in the first place and your taxes have been much lower than average so double savings. Reminds me of my friend who bought a home that backed up to the railroad tracks. He checked and a small freight train came through once a week. He bargained and received a decrease price on the home and has saved yearly because his taxes were lower. Well, now the fright goes through once a day and he is steaming mad. Really? We live a few houses from a busy corner for school commuters. After several crashes, the city put up a stop sign…on the other street. Now people come racing down our street and do not have to slow down for the corner. Yet, we like being close to work and schools so we deal with it each morning. No more crashes at that intersection. Safety first.
---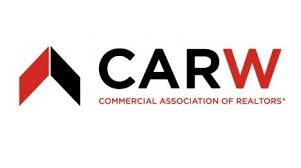 City of Sheboygan Developer's Tour
October 3 @ 4:30 pm

–

6:00 pm
The City of Sheboygan will be hosting a Developer's Tour on
Thursday, October 3. A networking event for real estate professionals
will take place from 4:30-6:00 p.m.
---

With over 350 experienced real estate professionals, Knight Barry provides exceptional support and service. Visit our website for more information about our 50+ commercial and residential offices throughout
Wisconsin, Michigan, and Minnesota.
MADISON: 2450 Rimrock Road, Suite 204, 608-255-2700
CAP SQUARE: 44 E. Mifflin Street, Suite 101, 608-255-2700
---
Malls Are Dying, But There's A 3-Step Plan That Can Save Them
After spending the last few weeks writing
about the grocery industry, it is time to discuss another industry that
is in an even greater state of upheaval — the shopping mall industry.
The mall game has become a split between the haves and the have-nots. Class A malls are thriving, while Class B and C malls are struggling.
That is especially true of Class C malls. Pictures of recently
abandoned malls, like the one above, are some of the scariest things
going on the internet right now. One smart, enterprising mall in
Minnesota even plans to convert an old anchor tenant location, formerly a
Herberger's department store, into a haunted house this October. Talk about irony!…
RSK: This is a tall order for sure but no doubt will work for some malls.
---

Our roster of restaurants reads like a who`s who of Madison`s favorite eateries: From Monty`s Blue Plate Diner, to The Avenue Bar, to Steenbock`s on Orchard, each is unique in its atmosphere and menu and each is the best at what it does!
…more
---
7.5 Acres on the Sugar River in Paoli, this 12 unit mixed-use
commercial/residential bldg has 10 unique, large units many with high
vaulted ceilings overlooking the Sugar River. No one unit is alike. 7.5
acres, makes room for additional units or buildings, Hamlet zoning
allows many uses incl. Condos as conditional use. 48-hour notice for
showings 10-12 on Tues & Thurs. Proof of funds needed.
Ken Notes: Now this is a destination property!
---
Building For Lease: Greenway Blvd Greenway Blvd – Middleton WI
Desirable 1st floor office space in the Greenway Blvd building
overlooking Middleton`s business district. All office furniture
included. 1,775 sq ft updated professional quality space immediate
occupancy $2,500 per month
Call Robin Koth for showings
---
2 adjacent properties – a 2 flat (305 Lodi) along with a small
commerical contractor setup(303 Lodi) . Buy both or just one or the
other.
---
Sponsor


Offering real estate services and design-build construction solutions for growth oriented clients… …more
---
Popular Kelly`s Bar for sale after nearly 90 years of being family
owned. This popular Friday Fish Fry destination is neat as a pin. Pride
of ownership on display with the cleanest kitchen around! Spacious
clean living quarters above. This would be a wonderful operation for
anyone wanting to own their own bar/restaurant. A must see!..
---
Thanks you for sponsoring CIREX and Cirexnews.com
…more
---
New 61 Acre subdivision, vacant land parcels includes multi
family, commercial and single family land near Tennyson Drive. Home
lots under $69,000. Opening spring 2020. Now taking reservations.
Country views, walking trails, landscape ponds. call marty
608-575-9562
---
Since 1975, Flad Development & Investment Corp. has emerged as a leader in the development of quality commercial real estate projects in Madison and Milwaukee.
---
"The attention to detail, preventative maintenance, and proactive communication exhibited by MIG makes them a true business partner."
---
Professional Real Estate Management and Sales
---

Expect Professional Management with a Personal Touch
with every T. Wall Urban Village.

(608) 575-1018 or Contact@TWallEnterprises.com

<
---
IA Management is a full service property management company located in Madison, Wisconsin. Our objective is to be a profitable leader in both commercial and residential real estate.
---
Our focus is your focus, our goals are your goals.
---
For lease on Medical Circle – Up to 4,902 SF Available
Currently being remodeled with new elevator
Open floor plans
Under new ownership
Beltline visibility & monument signage
Plenty of parking
call Mike Herl
---

NAI Global is a leading global commercial real estate brokerage firm with over 400 offices worldwide and annually completes more than $20 billion in property-related transactions…
---
---
Five flex/R&D buildings – 138,000+ sq. ft. – Hwy 51 and Hoepker Road – High End Image – Affordable and Flexible Floor Plans – Warehouse – R&D, Light Manufacturing – Showroom
---
Download PDF
Solutions Start Here
With the largest, most comprehensive real estate practice in the state, Reinhart's Real Estate team can help lead you through the maze of different real estate issues such as zoning, acquisitions, condominiums, leasing, construction, financing, tax deferred exchanges, tax incremental financing, litigation and more.
Reinhart Boerner Van Deuren s.c.
(608) 229-2200
High Point Office Park
Visit the Office Park's Website

Affordable | Versatile| Excellent Beltline Visibility & Signage
High Point Office Park is located on Madison's west side, just off the West Beltline HWY, on D'onofrio Drive. 11 office buildings of varied suite sizes.
Lease Opportunities;
200 – 10,000 Square Feet
Tenant Impr Packages
Favorable Rental Terms
Various Suite Sizes Available
Beltline Building Signage Available
Amenities;
Fitness Center
Conference Rooms
Walking Trails
Gazebo grilling area
Walk to West Towne Mall
Daycare within the Park
608-826-6666
Professionally Leased by
Oakbrook Corpporation
Katie West 608-443-1023
Chris Richards 608-443-1039
Bryant Meyer 608-443-1004