The Five Perils of Opportunity Zones with Neal Bawa ~ Live Show
TODAY – TUESDAY 8/27/2019
This is our first in our weekly series of live-streaming shows, focused on Opportunity Zones. Neal Bawa will serve as our master or arms
and talk about, "The Five Perils of Opportunity Zones". To attend the live-stream, ask questions, leave comments and participate in the conversation, click the following links at 2:45, PM on August 27, 2019:
YouTube https://youtu.be/v6HPBHJodDs
Facebook https://www.facebook.com/creradioandtv/
Twitter/Periscope https://www.periscope.tv/CREradio
Who Should Watch and Listen
This show is for anyone who has sold or is thinking about selling property and is looking to reinvest their capital gains and minimize the
taxes owed on capital Gains. It should also be of interest to real estate brokers, accountant, attorneys and business brokers and investors.
RSK: Live today
---
The Gialamas Company, Inc.
The Gialamas Company`s premier development. The park has over 57 buildings containing 200+ companies, occupying over 3.0 million square feet.
---
Building For Lease: 5400 King James Way Madison WI
Class A space at newly reconstructed intersection of Verona Road and McKee Road providing exposure to 70,000+/day. Property is easily accessible to downtown Madison and nearby retail. 10` ceilings, on building signage opportunity, heated underground parking and locker room
with showers. First floor tenants are able to have private entrance from parking lot. Utilities included in NNN est…
---
How the Recession of 2020 Could Happen
The freeze-up in business confidence, caused in part by the trade war, could wind up affecting consumer confidence…
These three things are all true: The United States almost certainly isn't in a recession right now. It may well avoid one for the foreseeable future. But the chances that the nation will fall into recession have increased sharply in the last two weeks.
That is the unmistakable message that global investors in the bond market are sending. Longer-term interest rates have plunged since the end of July — a shift that historically tends to predict slower growth, interest rate cuts from the Federal Reserve, and a heightened risk that the economy slips into outright contraction.
This is happening in an economy that, by most indicators, is solid. The United States economy is growing at a roughly 2 percent rate and keeps adding jobs at a healthy clip. There is no sign of the kind of huge, obvious bubbles that triggered the last two recessions, the equivalent of dot-com stocks in 2000 or housing in 2007.
So if there's going to be a recession in 2020 — if the pessimistic signals in the financial markets prove correct — how would it happen? There are plenty of clues, in the details of recent economic reports, in signals from the markets, and in the recent history of recessions and near recessions.
President Trump's on-again-off-again execution of the trade war with China and other countries has fed uncertainty into businesses' decision-making. Corporate investment spending is softening,…
RSK: Let`s face it…anything can happen but an economic engine just doesn`t shut down over night or over 4 months either. I think 2020 is a bit far fetched 2021 or 2022 maybe.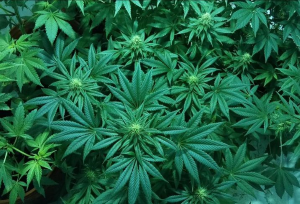 Cannabis is big business in Colorado, and the industry continues to grow at breakneck speed.
The number of licenses awarded to businesses selling weed in retail stores has increased every year since voters approved the legal use of marijuana in 2014. But the question remains: What is the tipping point for market saturation?
The number of licenses the state has awarded to marijuana retailers has increased from 440 in August 2016 to 571 for the same month this year, according to the Colorado Department of Revenue Marijuana Enforcement Division.
On the cultivation side, the number of licenses the state issued to companies growing marijuana increased from 583 in August 2016 to 739 in August 2018 before dropping down to 699 on Aug. 1…
RSK: You knew this business would eventually shakeout!
Ken Notes: It is really a tech play as grow techniques change rapidly and new states come on line. Watch Illinois, the laws there encourage out of state sales. I wonder why…
---
Mid-America Real Estate Group
Mid-America Real Estate – Wisconsin, LLC offers the same high level of service in property leasing, asset management, tenant representation and investment sales for which Mid-America has become known.
---
Pizza Giants Take Radically Different Tacks When It Comes To Online Delivery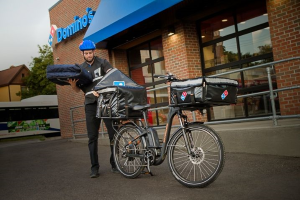 For pizza makers, order delivery used to be simple. Customers would call the pizza joint, then wait for a delivery person to show up. Now online ordering, which is revolutionizing the fast-casual and fast-food restaurant business as a whole, is impacting the giant pizza chains, as well as smaller operators, with unclear results for the restaurants.
In particular, the No. 1 and No. 2 U.S. pizza brands, Pizza Hut and Domino`s Pizza, are taking opposite approaches to online orders…
RSK: This is very interesting and I see the dynamics working here. If more than 60% of your business is delivery why have a large brick n mortar presence? Seems most people in this food need it now segment want the portability/flexibility of eating at home with the come and go family and we all know there is nothing better than cold pizza in the morning.
---
This Company Is Changing the Real Estate Investment Game
DiversyFund lets you invest in real estate for as little as $500.
They say the best investment on earth is earth, but more often than not, only the 1 percent — or anyone who has the capability to cough up millions — gets to have the chance to grow a profit through real estate.
But a company called DiversyFund
has devised a way to lower the barrier and allow everyone who previously had no access to investing in real estate to create a diversified portfolio of real estate assets.
For as little as $500, you can invest in DiversyFund`s commercial real estate investment trust (REIT), which is composed of projects personally handpicked by a team of professionals. They only purchase properties they deem would yield high returns, which they would then manage, renovate, and sell. The profits, of course, would be split among the investors a.k.a you.
RSK: Hmmm, this almost sounds to good to be true doesn`t it.
Ken Notes: We really need to create a Wisconsin REIT that would provide funds to developers and investment opportunities for everyone.
---
AUGUST 2019 – Cirex Digital Version
---
The Next Flex Office Unicorn: Knotel Cracks $1B Valuation With New Funding Round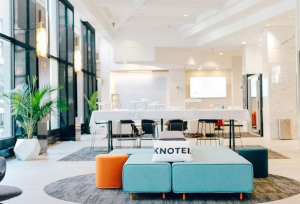 It may not be WeWork`s $47B, but Knotel has just reached unicorn status.
Knotel announced the closure of a $400M funding round that brings its
valuation over $1B on Wednesday. A provider of on-demand office space with flexible lease terms that seeks to remain distinct from the term "coworking," Knotel nonetheless has ambitions to grow rapidly enough and large enough to rival The We Company…
RSK: Read the last line of this article…that says it all.
---
Is Real Estate Crowdfunding a Good Investment?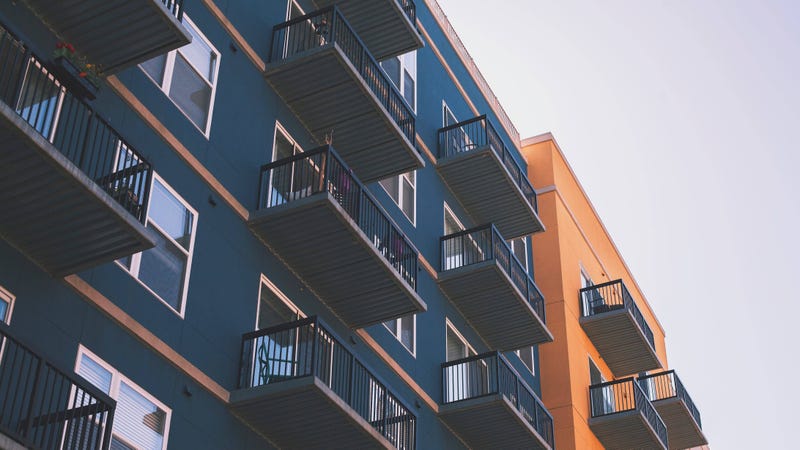 Ask a rich person how they got rich, and there's a good chance they'll say they invested in real estate. In fact, real estate is
generally accepted as one of the most solid way
s
to build wealth. That's why there's no shortage of people who long to buy a home and watch its value rise over time. There are the landlords willing to manage years of tenants in exchange for an eventual return on
their purchase. And then there are the folks you see on TV who buy houses to flip seeking a seemingly near-instant profit.
Even if buying a home doesn't match up with your personal vision of the American Dream, you may still want to consider investing in real estate. And buying a piece of property outright is no longer your only option for investing. Real estate crowdfunding is yet another way you can diversify your investment portfolio, often for less of an up-front expenditure..
RSK: There are two basic ways. Each has its advantages and short comings. A lot depends on your tolerance for risk and control.
Wisconsin REIT??? Also a Newsletter for Real Estate Investing…
Madison Lifestyle Office Portfolio comprises 16 Class A properties totaling over 1.7 million square feet of leasable area and an additional 8.3 acres of development land. The portfolio is located on the west side of Madison, Wisconsin.
---
McDonald`s just launched its first new type of restaurant since the drive-thru — here`s what it`s like to eat there
McDonald`s recently launched its first "McDonald`s to Go" restaurant in London. It has no seating areas and serves only takeout.
It`s the first new format for a McDonald`s restaurant since the drive-thru.
The new restaurant replaces cashiers with touchscreens and is stripped of decor and furniture.
RSK: I do not see much value in this other than a decreased footprint and less furniture and maintenance…
---
Wisconsin Commercial Real Estate
Our focus is your focus, our goals are your goals.
---
NYU professor calls WeWork `WeWTF,` says any Wall Street analyst who believes it`s worth over $10 billion is `lying, stupid, or both`
Scott Galloway, the best-selling author and well-known tech-industry pundit, is a professor of marketing at New York University`s Stern School of Business.
He analyzed WeWork`s S-1 filing as the company prepares for an initial public offering under its new name, The We Company.
He summarized most of the major criticisms that have been lobbed at the
company: its losses, culture, corporate structure, and disclosures about its business dealings with its founder-CEO, Adam Neumann.
But Galloway, in his customary shoot-from-the-hip style, takes it further: He also criticized the bankers involved in this deal, writing they "stand to register $122 million in fees flinging feces at retail investors."
The following is his blog post in full, republished by permission. It originally ran on his own blog, "No Mercy / No Malice."

Really? Really?

I`ve started nine firms and I`m, generously, 3-4-2 (win-lose-tie). In retrospect, and I think about this a lot, the only reliable forward-looking indicator of our firm`s success or failure was … timing. Specifically, the part of the economic cycle at founding.
RSK: I like his style and I think he is dead-on right about this myself…
---
RASCW Upcoming Events

Green Lake Ripon Area Chapter Dinner & Cocktail Hour w/ Special Guest Speakers

September 18 @ 5:00 pm

–

8:00 pm

$20.00

J's BBQ – 333 Watson Street
Cocktails at 5PM – Dinner at 6PM
J's BBQ 333 Watson St, Ripon WI 54971
Immediately following dinner, Matt Kirkman and Krista Kamke of Green Lake County Land Use Planning and Zoning will inform us of any new updates and do a Q&A Session
---
Target has opened 100 mini stores and remodeled 500 bigger ones. And it's paying off
Key Points
Target also says it's still on pace to open 30 small-format stores across the country each year.
The
company expects to complete 300 additional store remodelings in 2020, putting it on track to remodel at least 1,000 locations out of its fleet
of more than 1,800.
Target's latest earning report shows how these investments are driving traffic and sales at a time when other retailers are struggling.
Target is surpassing major milestones this week on its store investments, days after the retailer reported earnings that blew past analysts' estimates and sent its shares surging to new highs.
Target announced Friday it has opened its 100th small-format location and finished remodeling its 500th location since it unveiled a $7 billion investment plan in 2017…
RSK: I like Target and they seem to keep up and even precede trends.
Ken Notes: Small is the new big as retailers see growth in smaller markets. Look at the Dollar General numbers…
---
Building For Lease: Grand on Main – 120 Grand Ave Sun Prairie WI
1,600-3,200 sq. ft. of second floor office space with tons of natural light throughout. Building and monument signage available, high
parking ratios and great co-tenants including Park Bank, Robertson Cosmetic Center, Jimmy John`s, Harvest Chiropractic, Orange Shoe Gym, Sun Prairie Nail Spa and Hu-Hot. Call today for a tour…
---
Reinhart Boerner Van Deuren s.c.
With the largest Real Estate Practice of any law firm in Wisconsin, Reinhart offers clients custom-tailored real estate insight.
---
Fitness spending is flying high, but a recession could hit boutique brands first
Key Points
A
record 71.5 million consumers used close to 40,000 for-profit health clubs in 2018, according to the International Health, Racquet & Sportsclub Association.
The biggest growth sector is boutique. Small, specialized fitness studios with ever-increasing price tags. Names like Barry's Bootcamp, SoulCycle, Orange Theory and Zengo.
Growth in fitness is strong now, but analysts are warning of a slowdown if the economy goes into a recession.
As quickly as retail storefronts are disappearing, specialty fitness studios are appearing.
There
are now more fitness options than ever — from big box gyms, to boutique
studios, to streaming classes and even virtual reality workouts. So it's no surprise that more people than ever are spending more than ever on fitness…
RSK: I don`t know of a strip mall that doesn`t have one or one close by. Malls are beginning to see the advantage of fitness centers as well but as the article says, there will no doubt be fallout.
---
Land for Sale: 5396 King James Way Madison WI
Rare opportunity to purchase 1.6 acres of vacant land along newly reconstructed Verona Road. Future owner will have prominent location at exit ramp leading into Fitchburg's retail corridor which is anchored by Super Target and a variety of other retail/service users. Adjacent property is a newly constructed office building and there is potential to do a similar scale project on subject property….
---
High Point Office Park
High Point Office Park is an 11-building, 217,418 square foot office park located in one of Madison, Wisconsin's finest western locations.
<
---
Neighbor is out to disrupt self-storage: It's like Airbnb for your stuff
Key Points
Neighbor
is a barely 2-year-old company that connects homeowners online with people who need storage space. Its CEO says the company is already seeing 500% annual growth.
Homeowners can advertise space and set their own prices, although the website offers guidelines. Listings are now in 48 states and the District of Columbia, and it is also going international.
There are currently six self-storage REITs in the
$38 billion sector. Growth in these stocks is a strong 21% year to date, according to NAREIT.
Got extra stuff? Got extra space? A new company is ready to make a match. Neighbor, based in Salt Lake City, connects homeowners online with people who need storage space. Its CEO says the barely 2-year-old company is already seeing 500% annual growth.
RSK: You just have to love ingenuity and entrepreneurship….what`s next….rent a Golden to get your puppy fix or someones fenced in back yard to run your puppy?…
---
Commercial Brokers Group, Inc.

23rd Commercial Brokers Group Golf Outing
Date: Wednesday, September 11th, 2019
Time: 10:00 AM
Event Details:
Make your plans now to attend the 23rd Annual Commercial Brokers Group Scholarship Golf Outing on September 11, 2019 at Hawks Landing. This fun-filled afternoon will include 18 holes of golf, prizes, lunch,
dinner and drink tickets. You can set up your own foursome or we`ll happily assign you to one.
9:30 a.m. – 10:20 a.m. Registration
10:30 a.m. Shotgun Start
4:30 p.m. – 7:00 p.m. Refreshments & Dinner & Prizes!

---
Fasten Your Seat Belts: Commercial Real Estate Is Taking a Flight to Quality
The commercial real estate market has been so strong the past few years that property appreciation alone has turned otherwise marginal deals into windfalls. A low-risk/high-return market atmosphere has conditioned today's real estate investors into believing outsized return
metrics are the new normal….
RSK: I see prices leveling off. Especially in older buildings. As he mentions, rehab prices and maintenance has gone up 20% to 25% in just five years…..that eats into ones CAP rate big time.
---
Land for Sale: 103 N Franklin St Verona WI
Edge of Downtown – just off Main Street and Verona Avenue. 129 x 132 feet M/L lot for residential or professional office. Old Quonset building on site. City services.
---
2019 Event Calendar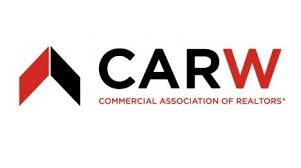 NextGen | Property Management
September 4 @ 4:00 pm

–

5:30 pm
NextGen: Property Management
Hear from some of the top property managers in the industry in the September NextGen session – exclusive to members of the NextGen class!
Interested in being a NextGenR? …more
---
Land for Sale: 6117 Lacy Rd Fitchburg WI
$36,037 per acre. 19.5 acres of prime development land near the corner of Lacy Road and Seminole Hwy. Mostly tillable rolling land with some woods. Future Urban Service Area subject to Fitchburg Comprehensive
Plan approval. 2 old homes on sites.
---
Knight Barry Title Group

With over 350 experienced real estate professionals, Knight Barry provides exceptional support and service. Visit our website for more information about our 50+ commercial and residential offices throughout Wisconsin, Michigan, and Minnesota.
MADISON: 2450 Rimrock Road, Suite 204, 608-255-2700
CAP SQUARE: 44 E. Mifflin Street, Suite 101, 608-255-2700
---
CRE's Top 10 Issues: A Deeper Dive
Counselors of Real Estate chair Julie Melander takes a more intensive look into the key issues impacting the commercial real estate industry this year. She examines the issues with the greatest surprise factor and the biggest impact—and offers advice to
prepare for what's to come…
The Top 10 list in its entirety is as follows:
Infrastructure
Housing in America (affordability)
Weather and Climate-Related Risks
The Technology Effect
End-of-Cycle Economics
Political Division
Capital Market Risk
Population Migration
Volatility and Confidence
Public & Private Indebtedness
RSK: I dare say these are her top 10 issues…others may disagree but worth the read.
---
FoodFight Restaurant Group – WELCOME

Our roster of restaurants reads like a who`s who of Madison`s favorite eateries: From Monty`s Blue Plate Diner, to The Avenue Bar, to Steenbock`s on Orchard, each is unique in its atmosphere and menu and each is the best at what it does!
…more
---
Building For Sale: Paoli Creamery — 6858 Paoli Rd
7.5 Acres on the Sugar River in Paoli, this 10 unit mixed-use commercial/residential bldg has 10 unique, large units many with high vaulted ceilings overlooking the Sugar River. No one unit is alike. 7.5 acres, makes room for additional units or building, C1 zoning allows many uses. Real Estate only for sale. Building is fully leased. 48-hour notice for showings 10-12 on Tues & Thurs. Proof of funds availability needed…
Ken Notes: Now this is a destination property!
---
Crown Commercial Real Estate/Development, LLC
Sponsor


Offering real estate services and design-build construction solutions for growth oriented clients… …more
---
Recent sponsors below…
Thanks you for sponsoring CIREX and Cirexnews.com
…more
---
Flad Development & Investment Corp.
Since 1975, Flad Development & Investment Corp. has emerged as a leader in the development of quality commercial real estate projects in Madison and Milwaukee.
---
MIG Commercial Real Estate
"The attention to detail, preventative maintenance, and proactive communication exhibited by MIG makes them a true business partner."
---
Evans Properties, LLC.
Professional Real Estate Management and Sales

Expect Professional Management with a Personal Touch
with every T. Wall Urban Village. (608) 575-1018 or Contact@TWallEnterprises.com
…more
---
IA Management
IA Management is a full service property management company located in Madison, Wisconsin. Our objective is to be a profitable leader in both commercial and residential real estate.
---
Madison Commercial
For lease on Medical Circle – Up to 4,902 SF Available
Currently being remodeled with new elevator
Open floor plans
Under new ownership
Beltline visibility & monument signage
Plenty of parking
call Mike Herl
---
NAI Madison

NAI Global is a leading global commercial real estate brokerage firm with over 400 offices worldwide and annually completes more than $20 billion in property-related transactions…
---
Masters-hall Appraisal
---
ST. Johns Properties
Five flex/R&D buildings – 138,000+ sq. ft. – Hwy 51 and Hoepker Road – High End Image – Affordable and Flexible Floor Plans – Warehouse – R&D, Light Manufacturing – Showroom
---
Ruedebusch Development & Construction

Ruedebusch Development & Construction, Inc. is a highly qualified, vertically integrated full service commercial construction, and real estate development company located in Madison, Wisconsin which offers:
Commercial Real Estate Development
Design Build Construction
Commercial Real Estate Brokerage
Economic Development, Commercial Real Estate, and Facility Consulting