Cirex News is emailed weekly to over 1,300 CRE Brokers/Agents and people interested in commercial real estate. In our weekly News & Views you can promote your clients properties and your services for just $15 for new listings (If it is put into the Cirex Guide no extra charge) and $25 for a banner ad (also free to Guide advertisers). call 608-345-2880…
---
All Kohl`s stores are now accepting Amazon returns — here`s how it`ll work and what Kohl`s hopes to win from this convenient service
You can now return eligible Amazon items, without a box or label, at a Kohl`s location near you.
There are more than 1,150 Kohl`s stores nationwide, so it should be easy for you to find one and drop off your Amazon return the next time you`re driving around town.
Kohl`s is hoping that once you`re inside a store, you`ll stick around to shop its wide, low-priced selection of products.
As much as we appreciate being able to return the things we bought on Amazon that didn`t turn out as expected, sometimes the whole process — printing out the shipping label and paying for shipping, locating a box to put the item in, and coordinating a pickup or drop-off — is just inconvenient enough to make us put off the return for weeks.
RSK: This is plain old smart business marketing in my book. I love Kohls.
---
Our focus is your focus, our goals are your goals.
---
A Silicon Valley company is looking to streamline the process of renting apartments with an app that eliminates agents and guarantees landlords financially-stable tenants.
Called Keyo, the technology works directly with landlords, displaying listings, handling the application process and using a network of "scouts" to facilitate quick viewings without a broker fee… …more
RSK: No agent? Who is going to open the doors and show them around and answer questions as they go? Again real estate agents exist because people don`t want to or are unable to do this on there own. I sincerely doubt it will replace agents for larger properties. Plus the app charge one months rent so whats the big g? I`d rather have an agent but in some instances, I can see where this might work especially for smaller spaces…
---
Since 1975, Flad Development & Investment Corp. has emerged as a leader in the development of quality commercial real estate projects in Madison and Milwaukee.
---
Duke Long's Updated 2019 Top 150 Commercial Real Estate People You Must Connect With On LinkedIn.
35. Ralph Kamps https://www.linkedin.com/in/ralph-kamps-21297a8/
Managing Partner Cirex Realtor Emeritus
Wisconsin University of Wisconsin-Madison
Madison, Wisconsin Area…
RSK: Still on Dukesters list at #35…I am humbled to even be on it period.
---
---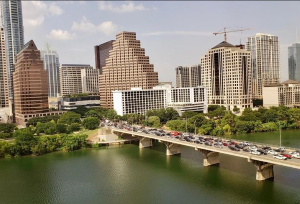 The Austin of today is not the one Kelly Strain remembers from when he left more than 30 years ago.
Driving tourists around the city as a Lyft ride-share driver, Strain, 56, said he doesn't ever remember seeing so many new high-rise buildings, tourists walking around and homeless people sleeping on the streets.
RSK: Take heed Madison WI we will be next on this list if we do not do careful and resourceful planning.
---
Madison Lifestyle Office Portfolio comprises 16 Class A properties totaling over 1.7 million square feet of leasable area and an additional 8.3 acres of development land. The portfolio is located on the west side of Madison, Wisconsin.
---
Flexible-workspace provider Knotel nabbed space in its 100th building in New York City by inking a 23,424-square-foot deal in The World Diamond Tower, Commercial Observer has learned.
Knotel signed a 10-year lease late last month for the entire tenth floor of Kenart Realties' 580 Fifth Avenue between West 47th and West 48th Streets in Midtown, according to the landlord's brokers Cushman & Wakefield. A spokeswoman for C&W and Knotel declined to provide asking rent, but CoStar Group data shows average asking rent in the 32-story property is between $55 and $65 per square foot.
RSK: Another player in the flexible workplace market. Interesting, no broker was involved.
---
Too Much Of A Good Thing: Landlords Say Coworking Is Best In Moderation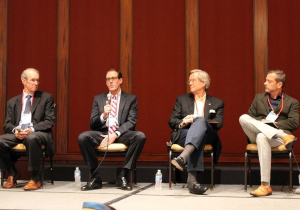 Coworking has become the darling of the office industry, with providers eagerly leasing up blocks of space during the industry`s rampant expansion. But there remains a lot of hesitation as to their future from both office landlords and investors, panelists at Bisnow`s Atlanta State of the Market said last week.
"The jury`s out on that right now," Seven Oaks Co. CEO Bob Voyles said.
Voyles was part of a lineup of some of the city`s top commercial real estate and financial executives who discussed a range of topics from the health of debt financing in today`s market, lessons learned from the Great Recession and a host of project updates…
RSK: The downside of Co-Working Space for investors and building owners.
---
With the largest Real Estate Practice of any law firm in Wisconsin, Reinhart offers clients custom-tailored real estate insight.
---
Walgreens Boots Alliance is closing 200 Boots drugstores in the United Kingdom as part of a global "transformation cost management program" launched earlier this year that has figured in store closures in the U.S.
The plan disclosed late last week and confirmed by Walgreens Boots Alliance to shutter 200 U.K… …more
RSK: Demographics changes do traffic and buying patterns. I think this is wise on Walgreens part.
---

REALTORS® Association of South Central Wisconsin
4801 Forest Run Road, Suite 101
Madison, WI 53704-7337
Phone: 608.240.2800
---
Amazon sells a $19,000 do-it-yourself tiny-home kit that takes only 2 days to build — here`s what it looks like inside
RSK: What goes around comes around. Sears sold home kits as well back in its hay days.
Ken Notes: The problem is not finding a tiny house, the problem is sighting a tiny house. Most codes prohibit or limit to a mobile home park and then the unit must be on wheels. I thin we need a new set of rules and building codes for units under 600 square feet…
---
High Point Office Park is an 11-building, 217,418 square foot office park located in one of Madison, Wisconsin's finest western locations.
---
Who Said Retail Is A Bust? It's Actually Booming In DFW, Reports Say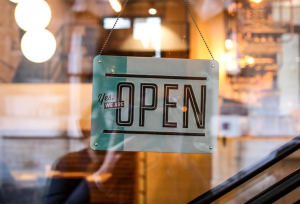 For all the gloom and doom about retail, the sector is actually doing quite well across the Lone Star State.
The sector has a 94.7% occupancy rate across the Metroplex, a second-quarter 2019 CBRE report on DFW retail shows. The region absorbed 893K SF in the second quarter, with Far North Dallas alone accounting for 230K SF of absorption.
RSK: I would like to see the makeup of these retail centers, If it is just small strips with a subway or HuHot and some service business not going to do much and it is too trendy. Won`t last.
---

CBG Afternoon Meeting/Social
Date: Wednesday, August 14th, 2019
Time: 04:00 PM
Event Details:
It`s that time of year again for our annual August afternoon meeting with hors d`oeuvres and alcoholic refreshments! Please join us on Wednesday, August 14 from 4:00 – 7:00 p.m. Location to be determined. We'll have a short meeting and then it will be time to enjoy the food & drink. We hope you can join us!
If you have any questions, please contact Wendy Sullivan at 608/772-0060 or wendy@advantageosborne.com

---
Fire Consumes Jim Beam Warehouse In Kentucky, Destroying 45,000 Barrels Of Whiskey
A warehouse in Versailles, Kentucky, that held about 45,000 barrels of Jim Beam products has burned to the ground. The fire started late on Tuesday in two adjacent warehouses, and firefighters were able to extinguish the fire at one of the buildings.
The other structure continued to burn throughout the night, resulting in a total loss. There were no reported fatalities or injuries associated with the fire.
RSK: Sad day for us bourbon aficionados….but we can always switch to Woodford Reserve or Makers Mark anyway. One firefighter said "It was the best smelling fire I ever fought!"
Ken Notes: Raccoons in the area were seen filling pop bottles for the winter…
---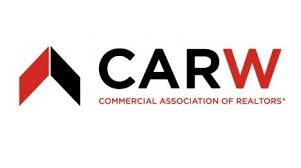 July 17 @ 11:00 am
–
5:00 pm
---
The search engine giant is building the 750,000-square-foot facility in Henderson on 64 acres purchased in early 2018.
Google recently held a ceremonial groundbreaking for its latest data center, a 750,000-square-foot development to sprout up in Henderson, Nev., roughly 10 miles south of downtown Las Vegas. The search engine giant will invest $600 million to realize the project.
According to Google's application for the Nevada Governor's Office of Economic Development's data center tax abatement program, which the company filed through a subsidiary, Design LLC, the project will occupy two parcels totaling 64 acres. Google purchased the land in January 2018 via another subsidiary, Jasmine Development LLC, in a $19 million transaction with seller Treco LLC, per Clark County Records.
RSK: Rumor has it the Gov. of Nevada is upset with Google and threatens to recall the tax abatement….but just a rumor.
Ken Notes: it is good to know that when it is a target it will be well lit…
---

With over 350 experienced real estate professionals, Knight Barry provides exceptional support and service. Visit our website for more information about our 50+ commercial and residential offices throughout Wisconsin, Michigan, and Minnesota.
MADISON: 2450 Rimrock Road, Suite 204, 608-255-2700
CAP SQUARE: 44 E. Mifflin Street, Suite 101, 608-255-2700
---
Food tops list of student purchases at small-format locations
Target Corp. plans to open three more small-format stores on or near university campuses to meet the food and daily essentials needs of on-the-go college students.
Slated to open their doors this fall, Target said, are a 20,000-square-foot store on the University of Kentucky campus in Lexington, Ky.; a 22,000-square-foot store on the Michigan State University campus in East Lansing, Mich.; and a 21,000-square-foot store near the University of Washington in Seattle…
RSK: I have to believe UW Campus is on the expansion list somewhere.
---

Our roster of restaurants reads like a who`s who of Madison`s favorite eateries: From Monty`s Blue Plate Diner, to The Avenue Bar, to Steenbock`s on Orchard, each is unique in its atmosphere and menu and each is the best at what it does!
…more
---
7.5 Acres on the Sugar River in Paoli, this 10 unit mixed-use commercial/residential bldg has 10 unique, large units many with high vaulted ceilings overlooking the Sugar River. No one unit is alike. 7.5 acres, makes room for additional units or building, C1 zoning allows many uses. Real Estate only for sale. Building is fully leased. 48-hour notice for showings 10-12 on Tues & Thurs. Proof of funds availability needed…
Ken Notes: Now this is a destination property!
---
Sponsor


Offering real estate services and design-build construction solutions for growth oriented clients… …more
---
Thanks you for sponsoring CIREX and Cirexnews.com
…more
---

NAI Global is a leading global commercial real estate brokerage firm with over 400 offices worldwide and annually completes more than $20 billion in property-related transactions…
---
The Gialamas Company`s premier development. The park has over 57 buildings containing 200+ companies, occupying over 3.0 million square feet.
---
"The attention to detail, preventative maintenance, and proactive communication exhibited by MIG makes them a true business partner."
---
Mid-America Real Estate – Wisconsin, LLC offers the same high level of service in property leasing, asset management, tenant representation and investment sales for which Mid-America has become known.
---
Professional Real Estate Management and Sales
---

Expect Professional Management with a Personal Touch
with every T. Wall Urban Village.

(608) 575-1018 or Contact@TWallEnterprises.com

---
IA Management is a full service property management company located in Madison, Wisconsin. Our objective is to be a profitable leader in both commercial and residential real estate.
---
For lease on Medical Circle – Up to 4,902 SF Available
Currently being remodeled with new elevator
Open floor plans
Under new ownership
Beltline visibility & monument signage
Plenty of parking
call Mike Herl
---
---
Five flex/R&D buildings – 138,000+ sq. ft. – Hwy 51 and Hoepker Road – High End Image – Affordable and Flexible Floor Plans – Warehouse – R&D, Light Manufacturing – Showroom
---

Ruedebusch Development & Construction, Inc. is a highly qualified, vertically integrated full service commercial construction, and real estate development company located in Madison, Wisconsin which offers:
Commercial Real Estate Development
Design Build Construction
Commercial Real Estate Brokerage
Economic Development, Commercial Real Estate, and Facility Consulting