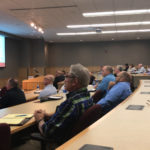 Thank you to all that attended the 2019 RASCW Commercial Real Estate Update on May 29. Attendees were treated to excellent and informative presentations from:
RSK: In case you missed the Seminar or didn`t quite get all the info down, here is the link to all the presentations.
---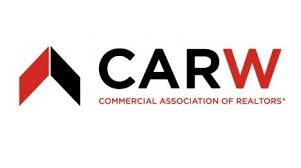 NextGen: General Contractor Session Hear from some of the top general contractors in the industry in the June NextGen session – exclusive to members of the NextGen class! Speakers: TBD Interested in being a NextGenR? Learn More
High Point Office Park is an 11-building, 217,418 square foot office park located in one of Madison, Wisconsin's finest western locations.
---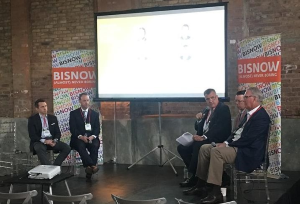 Chicago has a well-earned reputation as one of the nation's healthiest industrial markets, but investors looking for high returns shouldn't ignore the rest of the Midwest.
"That's where you find yield today, in the secondary markets," said Brad Sweeney, senior vice president of acquisitions of STAG Industrial, at Bisnow's all-day Chicago Industrial Midwest conference this week….
RSK: I must have fallen asleep in Geo class, didn`t know Nashville was in the Midwest but why not.
---
Barnes & Noble has been acquired by the hedge fund Elliott Advisors for $638 million, a move that has momentarily calmed fears among publishers and agents that the largest bookstore chain in the United States might collapse after one of the most tumultuous periods in its history.
The sale was announced Friday morning after months of speculation over the future of Barnes & Noble. The acquisition follows Elliott's purchase of the British bookstore chain Waterstones in June 2018. James Daunt, the chief executive of Waterstones, will also act as Barnes & Noble's C.E.O. and will be based in New York…
RSK: Logic says they will close more under-performing stores but again, logic doesn`t always prevail. Wonder what Waterstone will do differently?
Ken Notes: Barns & Noble has a shot at getting the experience right. Add more workspace, great Wifi, comfy chairs, gifts, events, book clubs, guest signings…
Mid-America Real Estate – Wisconsin, LLC offers the same high level of service in property leasing, asset management, tenant representation and investment sales for which Mid-America has become known.
---
JCPenney is one of the largest department stores in the country, with more than 800 brick-and-mortar locations.
After nearly 120 years in business, JCPenney may not recover from years of consistently slumping sales and poor performance, analysts say.
The retailer recently reported a 5.5% decrease in first-quarter sales and plans to close 27 stores this year.
Here`s the story of the department store`s fall from grace.
JCPenney has one foot in the retail grave, and it appears to be sinking deeper.
Shortly after celebrating its 117th birthday, the department store reported a 5.5% same-store sales decrease for the first quarter of 2019 while also announcing plans to imminently shutter 27 stores in 13 states. Though competitors like Nordstrom and Kohl`s reported similar first-quarter sales slumps, JCPenney has been hit particularly hard by nearly a decade of declining foot traffic and a failure to compete with e-commerce juggernauts like Amazon and Walmart.
"JCPenney hasn`t created an experience that solidifies a place in consumers` shopping habits," Kathy Gersch, executive vice president of the consultancy firm Kotter, told Business Insider`s Mary Hanbury in May 2018.
RSK: A long agonizing slow death for a once giant of the retail industry. It seems to be self-inflicted though as it had a good online presence. Somewhat like a person who keeps on smoking even though the exercise daily. Interesting history of the Company.
Ken Notes: Retail is now about the experience not the product. Clean, convenient, service, selection, new ideas, great display, amenities…
---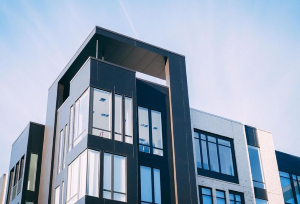 Growing student loans, housing affordability concerns and rising construction expenses birthed a new asset class known as co-living over the past five years. As that sector grows rapidly in an attempt to give younger professionals higher-end living at lower rents, institutional players are expected to take notice soon.
"This is an emerging market niche that shows the potential to be as big as the student housing space," Cushman & Wakefield Managing Director Susan Tjarksen said…
RSK: Not my glass of beer but I can see where people coming out of college and not knowing where they might end up as the next step in housing…or Epic employees who are gone for a week but home on weekends.
Ken Notes: This is a logical extension of the Lucky and other apartment facilities. My guess is that some of the 3K units in Madison are already doing this informally. How quickly we forget that the TV show Friends was a co-living scenario and that was 25 years ago!!!
---
Madison Lifestyle Office Portfolio comprises 16 Class A properties totaling over 1.7 million square feet of leasable area and an additional 8.3 acres of development land. The portfolio is located on the west side of Madison, Wisconsin.
---
International trade has been quite volatile lately, with the Trump administration sparking tit-for-tat trade wars with our major trading partners, including China and Canada. The uncertainty associated with real and potential trade wars is having an effect on our economy. While tariffs' relationship to real estate is not apparent, the impact on commercial real estate (CRE) is real. Here are four ways that the trade wars have impacted CRE markets across the United States, and how the industry can address them.

1. Trade wars helped close the spigot for Chinese investment….
2. Chinese sell-off is depressing prices for some classes of CRE….
3. Prices are climbing for steel, lumber and other construction materials….
.
4. Disruption in materials (and labor) are causing construction delays….

RSK: These four factors are at the heart of the problem. But if construction material is on the rise and projects delayed then would that not increase the value of existing CRE properties? The supply and demand hypothesis?
Ken notes: Do not forget the consumer now has less to spend!!
---
IA Management is a full service property management company located in Madison, Wisconsin. Our objective is to be a profitable leader in both commercial and residential real estate.
---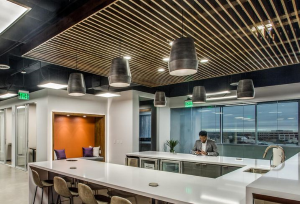 Companies relying solely on quoted lease rates when choosing between coworking spaces and traditional offices could find themselves unintentionally choosing lease options that are more expensive in the long run.
Preconceived notions about coworking prices versus traditional office rates stump many tenants at the bargaining table, particularly when they fail to look past the original quoted prices, WorkSuites CEO Flip Howard suggests…
Companies relying solely on quoted lease rates when choosing between coworking spaces and traditional offices could find themselves unintentionally choosing lease options that are more expensive in the long run.
Read more at: https://www.bisnow.com/dallas-ft-worth/news/coworking/coworking-versus-traditional-office-space-are-you-paying-too-much-for-one-or-the-other-99250?utm_source=CopyShare&utm_medium=Browser
Companies relying solely on quoted lease rates when choosing between coworking spaces and traditional offices could find themselves unintentionally choosing lease options that are more expensive in the long run.
Read more at: https://www.bisnow.com/dallas-ft-worth/news/coworking/coworking-versus-traditional-office-space-are-you-paying-too-much-for-one-or-the-other-99250?utm_source=CopyShare&utm_medium=Browser
RSK: I do not think it is as simple as the number of employees as the cut off from co-working to traditional office space. Much more complicated than that. You pay a price for flexibility.
Ken Notes: I can not believe companies have forgotten personalty surveys – each employee will get their energy from a different work environment. Tom may do best in a open office chatting with coworkers while Sue would do better is a very small office with a door and a lock…
---

Please join us Thursday June 27th at the Duck Pond Tickets are only $25 and include tailgate party with hamburgers, brats, hot dogs, veggie burgers and more PLUS a ticket to the game!!! 5:00pm – 7:00pm Pepsi Tailgate Area INSIDE the Duck Pond 7:05pm Mallards Baseball Game REGISTER TODAY! SPACE IS LIMITED! Register Here PLEASE consider Sponsoring this event!
REALTORS® Association of South Central Wisconsin
4801 Forest Run Road, Suite 101
Madison, WI 53704-7337
Phone: 608.240.2800
---
Plus we are local so you get the Madison/Milwaukee insight and events that no national provides.
Finally if you have a topic you want covered send it our way and we will find an article on it for you.
RSK: Great list. You could visit all of these blogs and learn something I guess. Or just read CirexNews each week and find the best of the best that pertains to our market area…
---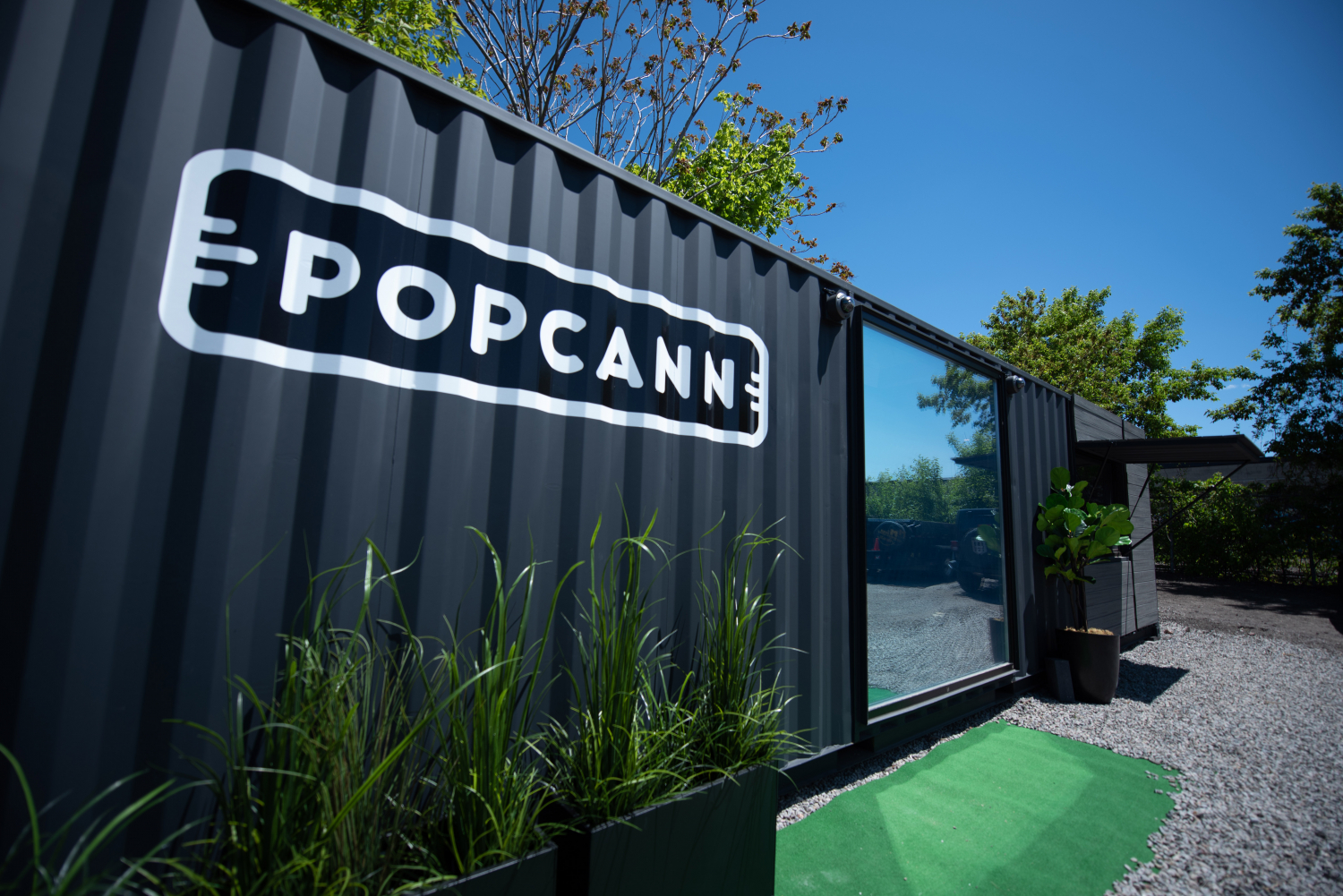 The company, Popcann Corp., plans to produce the shipping container-based retail hubs it calls Popcanns, having created a prototype with Storage Vault, a Canadian specialist in self-storage and related services. Popcanns can be sealed like a shipping container and moved around like one as well.
Co-founders Mike Girgis and Jake Neiman, in a press release announcing the venture, said the target market for their product includes rural communities underserved by brick-and-mortar cannabis shops. They also believe Popcanns would work well as temporary cannabis shops at music and other festivals…
RSK: You have got to love this. Just think of the possibilities? Emergency shelters, retail, distribution points on and on. Love it.
Ken Notes: This is brilliant. A pot cart at every concert! And jumping on Ralph`s thought imagine a set of pads in areas for start ups like pop up stores and food carts now. Their Website is here…
---
With the largest Real Estate Practice of any law firm in Wisconsin, Reinhart offers clients custom-tailored real estate insight.
---
The five-year-old Austin-based company will open Bumble Brew in fall 2019 in Manhattan's SoHo. The space will operate through the day, first as a coffee shop, before transitioning into a wine bar with small plates. The company sees this as a way to engage its expanding audience, from the signature dating app to its networking platform Bumble Bizz.
RSK: You will more than likely see this grow into other markets as well. People in Madison use Bumble.
---

CBG Meeting and CE-2 Wisconsin Offers to Purchase
Date: Wednesday, June 12th, 2019
Time: 07:15 AM
Event Details:
Thanks to our sponsor, T. Wall Enterprises, for hosting our breakfast meeting and CE-2 Wisconsin Offers to Purchase on Wednesday, June 12, 2019 at Middleton Center 2 Building at 1826 Aurora Street, First Floor Middleton, WI 53562. As for parking, you can use the parking lot in phase 2 and any overflow can be on the nearby street/Terrace Avenue lot.


The breakfast meeting schedule is:


• 7:15 a.m. – 8:00 a.m. breakfast & networking

•8:00 a.m. – 8:50 a.m. Meeting

•9:00 – noon CE-2 Wisconsin Offers to Purchase
From 9:00 a.m. – 12:00 p.m., CBG is offering CE. This continuing education class will be taught by Reinhart Boerner & Van Deuren, s.c. This approved course will count towards the credits needed for Wisconsin licensee renewal.

---
With over 350 experienced real estate professionals, Knight Barry provides exceptional support and service. Visit our website for more information about our 50+ commercial and residential offices throughout Wisconsin, Michigan, and Minnesota.
MADISON: 2450 Rimrock Road, Suite 204, 608-255-2700
CAP SQUARE: 44 E. Mifflin Street, Suite 101, 608-255-2700
---
Cold storage warehouses and distribution centers are suddenly in high demand, thanks to new food delivery services such as Peapod by Giant, Amazon Fresh and Blue Apron.
"It is very niche. About 2% or 3% of all goods on groceries are bought online, and we expect the space could explode to 13% over the next five years because of the penetration of the internet," said Spencer Levy, senior economic advisor for CBRE research.
Much of the cold-storage sector's growth is likely to occur in gateway markets such as Los Angeles and the New York City metropolitan area, as well as leading food-production states, such as California, Washington, Florida, Texas and Wisconsin.
The growth of e-commerce has increased demand for warehouse space exponentially, but one subset of that real estate sector is really heating up. Cold storage warehouses and distribution centers are suddenly in high demand thanks to new food delivery services such as Peapod by Giant, Amazon Fresh and Blue Apron…
RSK: This sector is about to explode but wait…trade wars may have a big impact on it.
---


Our roster of restaurants reads like a who`s who of Madison`s favorite eateries: From Monty`s Blue Plate Diner, to The Avenue Bar, to Steenbock`s on Orchard, each is unique in its atmosphere and menu and each is the best at what it does!
…more
7.5 Acres on the Sugar River in Paoli, this 10 unit mixed-use commercial/residential bldg has 10 unique, large units many with high vaulted ceilings overlooking the Sugar River. No one unit is alike. 7.5 acres, makes room for additional units or building, C1 zoning allows many uses. Real Estate only for sale. Building is fully leased. 48-hour notice for showings 10-12 on Tues & Thurs. Proof of funds availability needed…
Ken Notes: Now this is a destination property!
---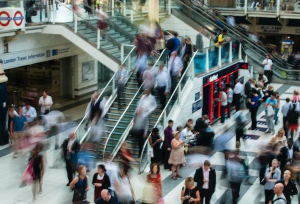 Flagships have long been considered a key part of any retail brand — and the type of offering considered well-equipped to survive the e-commerce blitz. But a series of major closures this year has many grappling with how these costly flagship stores should be reshaped for retail's new world order.
On Wednesday, Abercrombie & Fitch became the latest company to step back from flagships, announcing it would close three more locations around the world, including the Hollister store in SoHo, joining a slew of retailers that have moved to close high-profile flagship locations this year…
RSK: I myself would go for more smaller convenient stores than one large Flagship…shopping for me is all about convenience…in and out easily.
Ken Notes: One of the things we do not talk about is margins. Online retail is selling that shirt 20% over cost and even if you add shipping it is less that the old 100% standard…
---
Sponsor


Offering real estate services and design-build construction solutions for growth oriented clients… …more
---
Thanks you for sponsoring CIREX and Cirexnews.com
…more
---

NAI Global is a leading global commercial real estate brokerage firm with over 400 offices worldwide and annually completes more than $20 billion in property-related transactions…
Since 1975, Flad Development & Investment Corp. has emerged as a leader in the development of quality commercial real estate projects in Madison and Milwaukee.
---
The Gialamas Company`s premier development. The park has over 57 buildings containing 200+ companies, occupying over 3.0 million square feet.
---
"The attention to detail, preventative maintenance, and proactive communication exhibited by MIG makes them a true business partner."
---
Professional Real Estate Management and Sales
---
Expect Professional Management with a Personal Touch
with every T. Wall Urban Village.

(608) 575-1018 or Contact@TWallEnterprises.com

---
Our focus is your focus, our goals are your goals.
---
For lease on Medical Circle – Up to 4,902 SF Available
Currently being remodeled with new elevator
Open floor plans
Under new ownership
Beltline visibility & monument signage
Plenty of parking
call Mike Herl
---
---
Five flex/R&D buildings – 138,000+ sq. ft. – Hwy 51 and Hoepker Road – High End Image – Affordable and Flexible Floor Plans – Warehouse – R&D, Light Manufacturing – Showroom
---
Ruedebusch Development & Construction, Inc. is a highly qualified, vertically integrated full service commercial construction, and real estate development company located in Madison, Wisconsin which offers:
Commercial Real Estate Development
Design Build Construction
Commercial Real Estate Brokerage
Economic Development, Commercial Real Estate, and Facility Consulting