Blockchain and Real Estate: A Game-Changing Combination
No longer a futuristic technology built on hype and potential, blockchain is being used by millions of people across industry segments in every corner of the world. While the real estate industry has been slow to implement blockchain applications into their business models, as the technology continues to become more ubiquitous, the process of buying, selling or renting a home stands to never be the same again…
RSK: One of the better descriptions of the Blockchain theory.
---

Next Event:
CBG Meeting and CE (course TBD)
Date: Tuesday, April 9th, 2019
Time: 07:15 AM
Congrats 2018 Deal of the Year Winners

OVERALL DEAL OF THE YEAR
Jenny Lisak & Aimee Bauman
Key Commercial Real Estate
The Gebhardt Building
801 E. Washington Avenue

---

2019 RASCW
Commercial Real Estate Update Seminar
Wednesday, May 29, 2019
Registration 1:00 pm • Program 1:30 pm – 4:00 pm
Corporate Conference Center • TDS Building
525 Junction Road, Madison
Presenters
Commercial Real Estate: What is Next?

Mark J. Eppli, Director of the James A. Graaskamp Center for Real Estate

Tax Cuts & Jobs Act of 2017: What Does it Mean in 2019?

Jeff D. Olson, CPA, MBA – Berndt CPA

Madison Development

Matt Wachter, Manager of Real Estate Services and
Dan Kennelly, Manager of Office of Business Resources,

Economic Development Division, City of Madison

Corey Lamont and Tom Larson

legal updates and legislation.




Social Networking 4:00 pm – 5:30 pm
Eno Vino Wine Bar & Bistro
…more
---
Wall Street, Seeking Big Tax Breaks, Sets Sights on Distressed Main Streets
Distressed America is Wall Street's hottest new investment vehicle.
Hedge funds, investment banks and money managers are trying to raise tens of billions of dollars this year for so-called opportunity funds, a creation of President Trump's 2017 tax package meant to steer money to poor areas by offering potentially large tax breaks.
Little noticed at first, the provision has unleashed a flurry of investment activity by wealthy families, some of Wall Street's biggest investors and other investors who want to put money into projects ostensibly meant to help struggling Americans… …more
RSK: This is such a hot topic right now. I wonder where this is going to go wrong. It still has to make sense as an investment no matter how you slice it…tax breaks come and go like that. Remember the 80`s!
---
IA Management is a full service property management company located in Madison, Wisconsin. Our objective is to be a profitable leader in both commercial and residential real estate.
CBRE Signs First Deal With Coworking Brand, Plans 25-City Expansion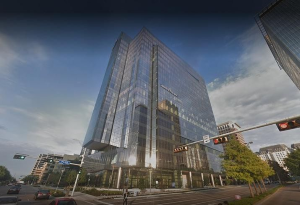 CBRE has gotten its new coworking venture up and running with its first deal and a timeline for the future.
Hana, which operates as a wholly owned subsidiary of CBRE under CEO Andrew Kupiec, has inked a deal to turn three floors of the PwC Tower at Park District in Dallas into coworking space, The Wall Street Journal reports. Hana will share the build-out and operating costs with the building`s co-owners, Metropolitan Life Insurance Co. and Trammell Crow, as well as the revenue.
RSK: Well, another player in the Co-Working arena!
---
Five flex/R&D buildings – 138,000+ sq. ft. – Hwy 51 and Hoepker Road – High End Image – Affordable and Flexible Floor Plans – Warehouse – R&D, Light Manufacturing – Showroom
---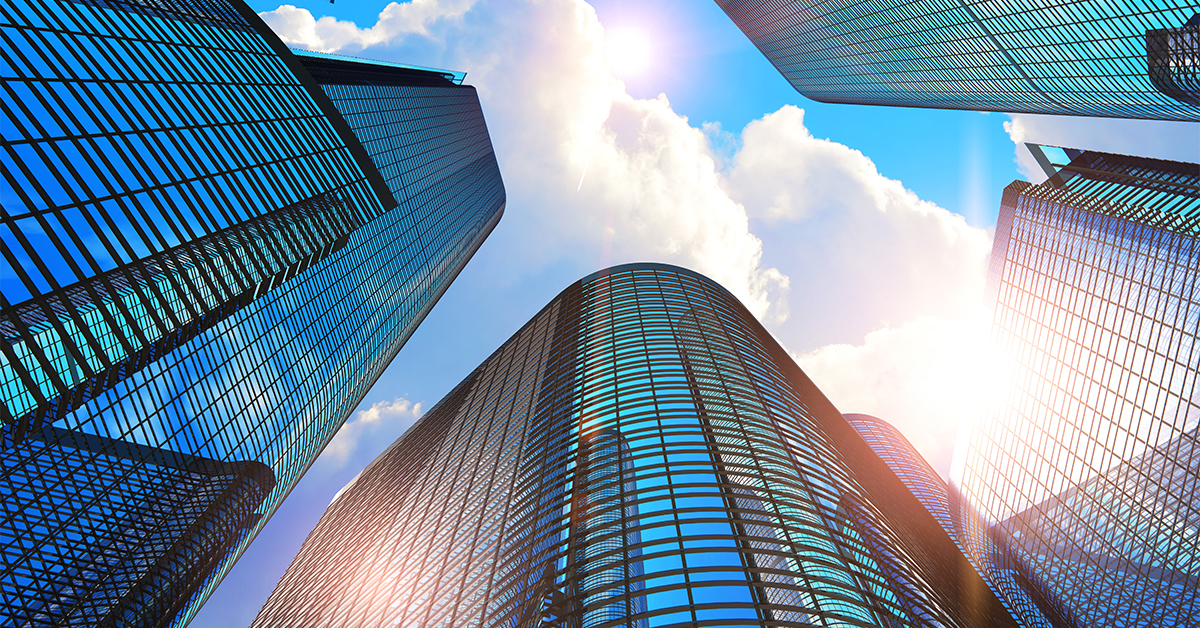 Download (8.3 MB)
Investors are traveling into uncharted territory as the US economy's expansion surpasses its 10-year anniversary in July 2019, which would break the record for the longest economic expansion since the government started collecting records in the 1850s. Unemployment fell below 4% – which would have been almost unthinkable a decade ago – without sparking inflation to rise much above 2%. While it is certainly good news that the economy has been growing for a decade in the wake of the worst downturn since the Great Depression, many fear that another downturn could be on the horizon. Investors are worried because they know nothing good lasts forever, and they see potential disruption in the economy – perhaps caused by political turmoil around the world, the potential for continued raising of interest rates, or uncertainty caused by global trade discussions. In 2018, the stock market rode a roller coaster and ended down for the year…
RSK: Worth downloading this report.
---
---
What real estate investors need to know about tax law changes — including the potential downsides
The Tax Cuts and Jobs Act (TCJA) made several favorable changes to the federal income tax depreciation rules for real estate. Here's what real estate investors need to know about the TCJA changes, including the potential downsides.
More generous Section 179 deduction rules for real estate
For qualifying assets placed in service in tax years beginning in 2018 and beyond, the TCJA greatly increased the maximum Section 179 deduction to $1 million (up from only $510,000 for 2017), with annual inflation adjustments. The inflation-adjusted number for 2019 is $1.02 million. You can write off your allowable Section 179 deduction in Year One, subject to limitations explained below…
RSK: If you already own or are purchasing some income-producing real estate you better read this. One promised deduction never made it into the tax code for the Feds.
Ken Notes: I will pitch this until someone bites, we would love to do an Property Investment Newsletter for someone trying to get new or stay in front of current real estate investors.
---
Madison Lifestyle Office Portfolio comprises 16 Class A properties totaling over 1.7 million square feet of leasable area and an additional 8.3 acres of development land. The portfolio is located on the west side of Madison, Wisconsin.
---
1B SF Of New Industrial Deliveries Not Enough To Satisfy Demand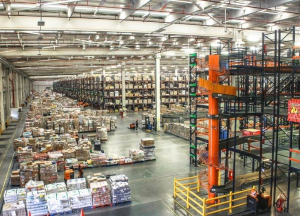 Industrial tenants want more space and they want it now.
Industrial supply nationwide is through the roof — with nearly 1B SF of new space coming online during the last three years — but it isn`t enough, according to Transwestern`s Q4 2018 report on the market.
Despite the surge in supply, there was positive net absorption in 43 of the 47 markets that Transwestern tracked during 2018. During the fourth quarter, 40 markets enjoyed positive net absorption.
"E-commerce, last-mile delivery and the need to streamline tenants' supply chain strategies is incentivizing companies to locate near their consumer base," Transwestern Director of Research (DFW) Ryan Tharp said….
RSK: That last mile is a major driving force. Look at SE WI which is considered part of the large Chicago MSA…..it is booming.
---
670 square foot end-cap available for sublease in two-tenant building on University Avenue. Co-tenant is Klinke Cleaners. Highly visible signage available. NNN expenses are $9.31 psf. Over 54,000 vehicles per day on University Avenue…
---
Our focus is your focus, our goals are your goals.
---
With Corporations Fleeing Suburban Campuses, Developers See New Opportunity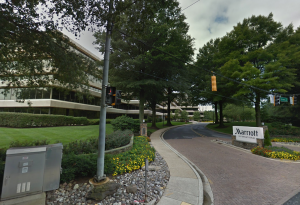 Senior housing developer Erickson Living purchased the 34-acre Marriott campus in North Bethesda for $105M last month. The hotel giant plans to move out in 2022 to occupy a newly developed, 21-story tower near the Bethesda Metro station.
The Savills Studley brokers who represented the seller, Marbeth Partners, said the team largely marketed it as a redevelopment play rather than an existing office property for another company to occupy…
RSK: I love repurposing….if it makes sense. The driving force here is businesses and corporations do not want to own large tracts of land surrounding their office building. Hence, as land values increase makes sense to sell and move downtown to higher density and underground parking.
Ken Notes: What a great adaptive reuse. I could see this being a great fit for the boomer generation of retirees…
---
Affordable. Versatile. Excellent visibility. A unique gem tucked alongside Madison's West Beltline Highway 12/14…
New To Real Estate Development? 14 Things You Need To Know To Build Success
Like most industries, real estate has changed over the years. If new real estate developers want to be successful, they must not only get a feel for what the current market values, they must stay aware of — and plan for — future changes in what people look for in a property.
This might seem intimidating, but with the right guidance, people getting established in the industry can start off on the right foot and establish a name for themselves….
…more
RSK: Good read!
---
With the largest Real Estate Practice of any law firm in Wisconsin, Reinhart offers clients custom-tailored real estate insight.
---
J.P. Morgan Moves Investment Bankers Into Open Office Spaces
J.P. Morgan Chase is breaking barriers—literally. The bank is tearing down walls in many of its investment banking offices and instituting shared desks, an approach that has been popular in the tech industry for years, according to Reuters.
Walls came tumbling down for J.P. Morgan's investment bankers in San Francisco and are in the process in Dallas, Phoenix, and Columbus, Ohio. Instead of private offices, there are booths like you might see in a diner, quiet zones, and big tables to share…
RSK: OMG! Is nothing sacred?
---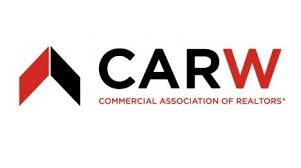 New Commerce. New Footprints. The Evolution of Industrial Real Estate
March 7 @ 3:30 pm

–

7:00 pm
Networking and registration – 3:30 – 4:00
Panel Discussion – 4:00 – 5:00
Happy Hour and Networking – 5:00 – 6:00 Sponsored by: STAG Industrial & Zilber Property Group
Bucks Game (optional) 7:00
Logistics and eCommerce are driving forces in this record-breaking industry. Hear from national and local experts on how the future of warehousing and distribution decision are being shaped.
Panelists:
Marcia Kester-Sperber, Uline
Don Schoenheider, Hillwood Investment Properties
Ben Conwell, Cushman & Wakefield
Scott Carpenter, CH Coakley
RSK: A list of CARW Events and CE.
---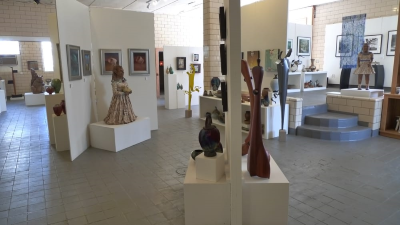 Ideal
retail space will be available in June 2019, in the charming and
popular destination village of Paoli, WI, just minutes from Madison.
A retail art gallery has operated very successfully in the space for
31 years.
The
space is located in the historic creamery overlooking the scenic
Sugar River. It features high ceilings, large glass block windows,
ceramic block walls, wheelchair accessibility and off-street parking.
Other
businesses in town include an upscale restaurant, several other
eating establishments, art and craft galleries, a beer garden, an
artisan cheese store and other specialty shops. A well-established
merchant organization plans several town-wide
events each year, attracting sizable crowds and offering live music,
refreshments, art openings and other special activities. Paoli is
also a popular area for cyclers, fishing and boating.
The
total rental space available is 5170 square feet, including
retail/commercial space, bathroom, and storage. There is an option to
split the space into two sections (820 square feet and 4350 square
feet). Rental rates from $5.38 to $6.22 per square foot. Tenants pay
utilities.
If
you have anyone interested please call or text Ralph Kamps at
608-345-2880 for more info…
Ken Notes: This is perfect as a destination retail outlet for arts, brewery, winery, crafts, a bike shop or more.
---
Payless ShoeSource on Saturday confirmed that it plans to close all 2,100 of its locations in the U.S. and Puerto Rico in coming months after failing to find a buyer.
The company is expected to file for bankruptcy filing in the weeks ahead to sell real estate. Roughly 1,500 international franchises and Latin American stores are unaffected.
RSK: I guess the moral of this story is "If the Foo shits, you better wear it" or at least carry it for your customers.
---
Building For Lease: Middleton Springs Shopping Center – 2506 Allen Blvd Middleton WI
High Traffic Counts!! Great Visibility and Easy Access!! Tenants include: Ace Hardware, Dollar Tree, Weaver Auto Parts, H&R Block, Edward Jones, Subway, Promises Floral & Gifts Studio, Cocina Real, Princeton Club Xpress, And Dogs Too Veterinary..
---

With over 350 experienced real estate professionals, Knight Barry provides exceptional support and service. Visit our website for more information about our 50+ commercial and residential offices throughout Wisconsin, Michigan, and Minnesota.
MADISON: 2450 Rimrock Road, Suite 204, 608-255-2700
CAP SQUARE: 44 E. Mifflin Street, Suite 101, 608-255-2700
---
Changing Demographics Give Birth To A New Asset Class: Alternative Accommodations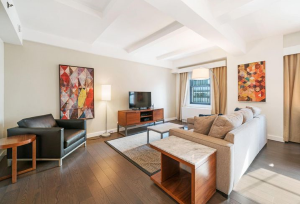 The lines between the traditional asset classes are blurring. Apartment buildings are starting to offer
services typically found only at hotels
. A younger generation of renters and travelers is demanding housing that offers the flexibility of short-term housing and the luxury services and amenities of hospitality. Enter a new asset class: alternative accommodations — properties that don't fall neatly within traditional real estate asset classes, including furnished apartments, extended stay, short-term rentals, vacation rentals and corporate housing…
…more
RSK: This new category seems more for long term clients rather than short term ones. Maybe I read this wrong.
Ken Notes: As hotel rates rise and demand increases more and more will look to alternatives like this. I am actually surprised that EPIC has not bought some condos or apartment complexes for their new hires and guests…
---
Professional office space 675 sq ft like new carpet and freshly painted walls, ample parking. Base rent is $10.50 sq ft plus NN. Yahara River flows next to the building. Three larger offices with a L shaped reception area. Move in condition call today for appointment…

Our roster of restaurants reads like a who`s who of Madison`s favorite eateries: From Monty`s Blue Plate Diner, to The Avenue Bar, to Steenbock`s on Orchard, each is unique in its atmosphere and menu and each is the best at what it does!
…more
---
Imagine you trained
an artificial intelligence on a comprehensive stock-photo set of every boutique-hotel lobby from Palm Springs to Stockholm to Milan, then connected it to a five-story 3-D printer fully furnished with pendant-dome lamps, waxy leaves and old-school hip-hop lyrics. The output would be a WeWork. So much serene, lavish and mechanical attention is allocated to every detail: the neon and the daybeds and the fiddle-leaf figs, the wallpaper and the playlists and the typefaces. The newest iteration of its ever-emergent design concept may be indebted to Luis Barragán and
Carlo Scarpa
, but the degree of thought and investment that goes into its terrarium construction is something its busy occupants are expected to register only as background noise…
…more
RSK: WeWork spaces are becoming similar to communes and little neighborhood communities. Just keep the beer keg and coffee flowing I guess. Kumbacha anyone?
---
Chinese restaurant at 600 Williamson St., Madison, WI 53703 available July 31st, 2019. Great visibility at corner of Williamson and Blair street. Across Williamson St. from Machinery Row. The restaurant has been operated for over twenty years, but the tenants are retiring. The restaurant-unit is 2,852 square feet with a rent of approximately $5,800/month…
---
Sponsor


Offering real estate services and design-build construction solutions for growth oriented clients… …more
---
Thanks you for sponsoring CIREX and Cirexnews.com
…more
---
The Gialamas Company`s premier development. The park has over 57 buildings containing 200+ companies, occupying over 3.0 million square feet.
---
"The attention to detail, preventative maintenance, and proactive communication exhibited by MIG makes them a true business partner."
---
Mid-America Real Estate – Wisconsin, LLC offers the same high level of service in property leasing, asset management, tenant representation and investment sales for which Mid-America has become known.
---
Professional Real Estate Management and Sales
Newmark Grubb Gialamas specializes in investment sales, office, retail, industrial, land, multi-family properties and 1031 exchanges. Our knowledgeable, local brokers are subject experts in their field.
---

Expect Professional Management with a Personal Touch
with every T. Wall Urban Village.

(608) 575-1018 or Contact@TWallEnterprises.com

---
For lease on Medical Circle – Up to 4,902 SF Available
Currently being remodeled with new elevator
Open floor plans
Under new ownership
Beltline visibility & monument signage
Plenty of parking
call Mike Herl
---
---

Ruedebusch Development & Construction, Inc. is a highly qualified, vertically integrated full service commercial construction, and real estate development company located in Madison, Wisconsin which offers:
Commercial Real Estate Development
Design Build Construction
Commercial Real Estate Brokerage
Economic Development, Commercial Real Estate, and Facility Consulting