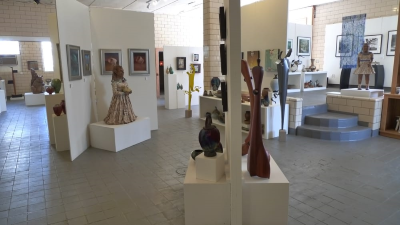 Ideal retail space will be available in June 2019, in the charming and popular destination village of Paoli, WI, just minutes from Madison. A retail art gallery has operated very successfully in the space for31 years.
The space is located in the historic creamery overlooking the scenic Sugar River. It features high ceilings, large glass block windows, ceramic block walls, wheelchair accessibility and off-street parking.
Other businesses in town include an upscale restaurant, several other eating establishments, art and craft galleries, a beer garden, an artisan cheese store and other specialty shops. A well-established merchant organization plans several town-wide events each year, attracting sizable crowds and offering live music, refreshments, art openings and other special activities. Paoli is also a popular area for cyclers, fishing and boating.
The total rental space available is 5170 square feet, including retail/commercial space, bathroom, and storage. There is an option to split the space into two sections (820 square feet and 4350 square feet). Rental rates from $5.38 to $6.22 per square foot. Tenants pay utilities.
If you have anyone interested please call or text Ralph Kamps at 608-345-2880 for more info…
Ken Notes: This is perfect as a destination retail outlet for arts, brewery, winery, crafts, a bike shop or more.
---

2018 Deal of the Year Celebration
Date: Wednesday, February 13th, 2019
Time: 05:00 PM
Event Details:
Join us for a cocktail party/meeting to celebrate the 2018 Deal of the Year Awards at The Madison Club, 5 East Wilson St., Madison. Everyone is welcome to arrive at 5:00 p.m. with the awards ceremony beginning at 6:00 p.m. Be sure to attend!
If you have any questions, please contact Wendy Sullivan at 608/772-0060 or wendy@advantageosborne.com
Location: The Madison Club
Cost: $0.00
RSVP Deadline: 02/06/2019 …more
---
Newmark Grubb Gialamas specializes in investment sales, office, retail, industrial, land, multi-family properties and 1031 exchanges. Our knowledgeable, local brokers are subject experts in their field.
---
Mid-America Real Estate – Wisconsin, LLC offers the same high level of service in property leasing, asset management, tenant representation and investment sales for which Mid-America has become known.
---
Hundreds of property listings, organized for easy browsing.
New properties are featured every month.
Property/Drive CIREX Members alphabetically listed in our extensive directory.
---
Our focus is your focus, our goals are your goals.
---
Madison Lifestyle Office Portfolio comprises 16 Class A properties totaling over 1.7 million square feet of leasable area and an additional 8.3 acres of development land. The portfolio is located on the west side of Madison, Wisconsin.
---
Affordable. Versatile. Excellent visibility. A unique gem tucked alongside Madison's West Beltline Highway 12/14…
---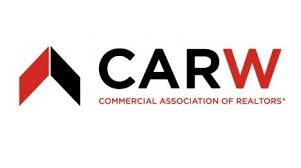 February 12 @ 7:30 am
–
9:35 am
RSK: A list of CARW Events and CE.
---
With the largest Real Estate Practice of any law firm in Wisconsin, Reinhart offers clients custom-tailored real estate insight.
---

With over 350 experienced real estate professionals, Knight Barry provides exceptional support and service. Visit our website for more information about our 50+ commercial and residential offices throughout Wisconsin, Michigan, and Minnesota.
MADISON: 2450 Rimrock Road, Suite 204, 608-255-2700
CAP SQUARE: 44 E. Mifflin Street, Suite 101, 608-255-2700
---

Our roster of restaurants reads like a who`s who of Madison`s favorite eateries: From Monty`s Blue Plate Diner, to The Avenue Bar, to Steenbock`s on Orchard, each is unique in its atmosphere and menu and each is the best at what it does!
…more
---
Sponsor


Offering real estate services and design-build construction solutions for growth oriented clients… …more
---
Thanks you for sponsoring CIREX and Cirexnews.com
…more
---
The Gialamas Company`s premier development. The park has over 57 buildings containing 200+ companies, occupying over 3.0 million square feet.
---
"The attention to detail, preventative maintenance, and proactive communication exhibited by MIG makes them a true business partner."
---
Professional Real Estate Management and Sales
---

Expect Professional Management with a Personal Touch
with every T. Wall Urban Village.

(608) 575-1018 or Contact@TWallEnterprises.com

---
IA Management is a full service property management company located in Madison, Wisconsin. Our objective is to be a profitable leader in both commercial and residential real estate.
---
For lease on Medical Circle – Up to 4,902 SF Available
Currently being remodeled with new elevator
Open floor plans
Under new ownership
Beltline visibility & monument signage
Plenty of parking
call Mike Herl
---
---
Five flex/R&D buildings – 138,000+ sq. ft. – Hwy 51 and Hoepker Road – High End Image – Affordable and Flexible Floor Plans – Warehouse – R&D, Light Manufacturing – Showroom
---

Ruedebusch Development & Construction, Inc. is a highly qualified, vertically integrated full service commercial construction, and real estate development company located in Madison, Wisconsin which offers:
Commercial Real Estate Development
Design Build Construction
Commercial Real Estate Brokerage
Economic Development, Commercial Real Estate, and Facility Consulting
The Park at High Crossing
vitality | proximity | value

IA Management, LLC
608-422-5665
Madison, WI 53718
For Leasing Information Contact: Ben Hurd
608-828-8888
Madison East Business Center
4618 South Biltmore Lane, Madison, WI 53718

St. John Properties
262-524-0100
1020 James Drive, Suite G Hartland, WI
Download Cover's PDF
Visit Our Website
Gregory Fax, Regional Partner, Wisconsin