style='text-decoration:none'>


2019 RASCW Commercial Real Estate Forecast
Wednesday, January 23, 2019
Registration 1:00 pm • Program 1:30 pm – 4:00 pm
Corporate Conference Center • TDS Building
525 Junction Road, Madison
Presenters
Commercial Real Estate: What is Next?

Mark J. Eppli, Director of the James A. Graaskamp Center for Real Estate

Tax Cuts & Jobs Act of 2017: What Does it Mean in 2019?

Jeff D. Olson, CPA, MBA – Berndt CPA

Madison Development

Matt Wachter, Manager of Real Estate Services and
Dan Kennelly, Manager of Office of Business Resources,

Economic Development Division, City of Madison
Social Networking 4:00 pm – 5:30 pm
Eno Vino Wine Bar & Bistro
…more
The past 12 months in the retail sector brought with it a barrage of national retailer bankruptcies and store closures, more malls boasting "experiences," bricks-and-mortar chains beefing up their online presence and more clicks-to-brick moves among e-commerce players.
1. Omni-channel Strategies Will Continue…
2. Physical Stores Will Come Out of the 'Shadows'…
3. The Worst is Over for Bankruptcies in the Retail Sector…
4. 'Structural Changes' Could Pose Challenges…
5. Changing Consumer Preferences Continue to be Impactful…
6. Online Retailers Will Beef Up Their Real Estate Portfolios…
7. The Toy Market Will Be Reinvented…
8. Big-Box Vacancies Will Offer Opportunities…
9. Retailers Will Continue Shrinking Store Footprints…
10. The Grocery Sector Will Continue to Evolve…
RSK: Whatever the scenario may be, brick and mortar will still be a part of retail for some time to come.
---
Newmark Grubb Gialamas specializes in investment sales, office, retail, industrial, land, multi-family properties and 1031 exchanges. Our knowledgeable, local brokers are subject experts in their field.
---
Debunking The Three Myths Of Commercial Real Estate Technology
The world of commercial real estate (CRE) is filled with misunderstandings and myths, especially in light of new technology startups that are poised to shift the status quo. To date, three ideas about new CRE tech remain especially pervasive across the industry, yet do little more than conjure fear about tech solutions that are sure to help the industry flourish…
Myth 1: CRE is fundamentally driven by relationships, and few aspects of it will ever be replaced by technology.
Myth 2: New CRE tech is only useful for `small` deals (say, $2 million and under), and new tech adds little to no value for large transactions (such as those $5 million and up).
Myth 3: New CRE tech is deliberately poised to replace brokers.
RSK: Some good points but I guess I was expecting a bit more out of Forbes.
Ken Notes: They missed the most important aspect of technology, today`s tech allows you to stay in front of your client as the expert. If you do not do this someone else will and you will lose clients. A news letter, online ads, blogs, tweets, and more just remind yous customer your are in the game. Need help call us…
---
Fortunately, technology can help CRE professionals overcome this challenge. Read on to hear more on how you can maximize the exposure of your listings.
Use email marketing strategically…
Syndicate listings across as many marketplaces as possible…
Use property marketing software…

RSK: I will have to check out "Buildout" myself.
Ken Notes: You need to provide USEFUL data, touch base with potential clients often with information they can use! Our inboxes are flooded with "junk mail" the secrete is quality content — like a dozen articles that will make them smarter and a link to your listing…
---

…more
Mid-America Real Estate – Wisconsin, LLC offers the same high level of service in property leasing, asset management, tenant representation and investment sales for which Mid-America has become known.
---
Online retailers like Allbirds, Warby Parker and Bonobos are opening bricks-and-mortar stores, often in the same Chicago area
Four days before Christmas, athletic apparel retailer Outdoor Voices opened a store in Chicago's Ranch Triangle neighborhood. It should feel at home among neighbors like Bonobos, Warby Parker and Marine Layer.
All are within a block of one another, and all began as online retailers before opening bricks-and-mortar stores. Soon, Outdoor Voices will be sandwiched between two more: home goods brand Parachute to the east and shoe retailer Allbirds to the west. Parachute opened temporarily for the holidays, but both plan to open their permanent stores this spring…
RSK: I hope B&B Retail does not just happen in the larger cities….there must be some trickle-down effect. I do see shorter lease terms, however.
---
You can't bank on many things in the restaurant industry but you can surely count on this: Real estate is going to be a pain. Past just landing on the right market (
here's some help picking
), the challenges are endless and evergreen. Buxton, a leading customer analytics and predictive analytics platform, released its 2019 Retail and Restaurant Real Estate Outlook to help operators tackle some of the top issues at hand.
Check the full download here…
…more
RSK: I think the writer drifted a bit from his original discussion. Location is always a key but in this sector so is quality, at a good price point and great service. The right lease terms, well, that is a key as well.
---
Hundreds of property listings, organized for easy browsing.
New properties are featured every month.
Property/Drive CIREX Members alphabetically listed in our extensive directory.
---
The millennial generation changed almost everything about how we define the employee experience and how we approach employee rewards and recognition. It was the first generation to fully embrace the social media revolution, shaping how people communicate, celebrate, collaborate and serve their communities.
We have dubbed the generation after millennials "Gen Z" for the purposes of this article, but the folks in the business of naming generations have yet to decide what to call them. Gen Tech, Gen Wii, Net Gen, Digital Natives, Plurals, Centennials, the Homeland Generation, and iGeneration have all been suggested at some point, and they are all valid. The important thing to remember is they refer to the generation born between 1997 and 2012, meaning many of them are just now entering the workforce…
RSK: I always love this type of article. My answer is "why don`t we just ask them" and see how we can all adapt to make it work.
---
Our focus is your focus, our goals are your goals.
---
The 7 best tools for making 2019 your most productive year yet
RSK: Some interesting Apps here.
---
Madison Lifestyle Office Portfolio comprises 16 Class A properties totaling over 1.7 million square feet of leasable area and an additional 8.3 acres of development land. The portfolio is located on the west side of Madison, Wisconsin.
---
Water Tower Place cracks down on teens with 4 p.m. Friday and Saturday curfew
The mall used to be one of the few places teens were free to hang out far from prying parental eyes. That's no longer the case at Water Tower Place on the Magnificent Mile, the latest mall to ban unsupervised teens on Friday and Saturday evenings in an attempt to crack down on disruptive incidents.
From 4 p.m. until the mall closes at 9 p.m. on Fridays and Saturdays, trained public safety officers will card visitors at the Magnificent Mile shopping center's entrances, mall owner Brookfield Properties said Thursday…
RSK: Not just happening at East and West Towne…but all over.
---
Affordable. Versatile. Excellent visibility. A unique gem tucked alongside Madison's West Beltline Highway 12/14…
---
The way people work is changing, and has been for some time. Companies like Google, Apple, and Amazon have responded to this sea change by developing sprawling campuses that serve the holistic individual. While sponsored bike paths, napping rooms, and restaurants are great, not every company has the financial firepower or infrastructure to bring them to life. That said, this trend won't be inaccessible for long. Companies of all shapes and sizes are recognizing the inefficiency of trying to create top-flight amenities in-house…
RSK: Isn`t this what neighborhoods used to originally have? A mini main street, shopping, retail, grocery, barbershop, hair salon etc. We are going back to the future. One thing missing is a residential component besides the office culture.
---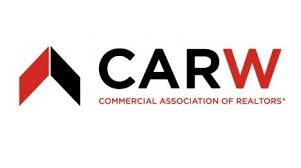 January 22, 2019 @ 4:30 pm
–
6:30 pm
1034 N Vel R. Phillips Avenue
Government Day
RSK: A list of CARW Events and CE.
---
Study: Northeast and Midwest Lead Nation in Residents Moving Out
Are you thinking of moving out-of-state? If you answered "yes," there`s a good chance you live in the Northeast or Midwest. According to a national study conducted by United Van Lines, nine of the top 10 states with residents moving to other states are located in those regions, with New Jersey and Illinois taking the top two spots…
RSK: At least Wisconsin is one of the better Midwest states.
---
With the largest Real Estate Practice of any law firm in Wisconsin, Reinhart offers clients custom-tailored real estate insight.
---
US mall vacancy rate backs off 7-year high, but more closures from Sears, others on the way
Key Points
The vacancy rate at regional and super regional malls falls to 9 percent during the fourth quarter, Reis says.
Overall, U.S. retail vacancies remain flat at 10.2 percent.
For months, there's been a steady stream of store closure announcements from Sears, Bon-Ton, J.C. Penney and other retailers. And while mall and shopping center owners appear to be holding their own at the moment, that could soon change, with another wave of closures expected in 2019….
RSK: I still think Malls could become there own little communities and neighborhoods if they allowed residential ownership of some kind.
Ken Notes: I like the neighborhood vibe like at Hilldale…
---

2018 Deal of the Year Celebration
Date: Wednesday, February 13th, 2019
Time: 05:00 PM
Event Details:
Join us for a cocktail party/meeting to celebrate the 2018 Deal of the Year Awards at The Madison Club, 5 East Wilson St., Madison. Everyone is welcome to arrive at 5:00 p.m. with the awards ceremony beginning at 6:00 p.m. Be sure to attend!
If you have any questions, please contact Wendy Sullivan at 608/772-0060 or wendy@advantageosborne.com
Location: The Madison Club
Cost: $0.00
RSVP Deadline: 02/06/2019 …more
---
The Former Texaco Headquarters: A Case Study In Mixed-Use Rebirth
Limestone vaulted arcades, Tuscan columns and deep window ledges highlight the historic frame of The Star, a century-old landmark building recently converted into a residential tower in Downtown Houston.
Yet, beneath the beauty lies an incredibly difficult redevelopment process. Redevelopment of historic property presents a complicated combination of what needs to be done, what can be done while meeting tax credit guidelines, what developers want to get done and what it will cost.
RSK: Great concept. Why does this remind me of hot dogs and the Wiener Mobile?
---
A great price for a fixer upper home or a commercial property in perfect location in Downtown Dane Redevelopment Tax Increment District! Ample opportunity for the huge shop behind the house that could be used for just about anything! This house is a fixer-upper but could have great potential for the right buyer for a residence or commercial property. SOLD As-IS…
---

With over 350 experienced real estate professionals, Knight Barry provides exceptional support and service. Visit our website for more information about our 50+ commercial and residential offices throughout Wisconsin, Michigan, and Minnesota.
MADISON: 2450 Rimrock Road, Suite 204, 608-255-2700
CAP SQUARE: 44 E. Mifflin Street, Suite 101, 608-255-2700
---
1. How have cannabis dispensaries like MedMen been able to normalize cannabis in a retail space by changing the in-store experience and consumer perception?
2. What is the criteria and process of retail site market selection for retailers, distributors and manufacturers?
3. Local zoning ordinances and regulations and their effect where businesses can be located – are out of state businesses eligible for a license with operations in CA?
4. Has the stigma of being or leasing to a cannabis tenant changed as the political risk of investing in pot continues to subside?
5. How are institutional investors capitalizing on the potential they see in creating new innovation hubs, office parks, and upscale retail around this emerging opportunity?
RSK: It is coming to a neighborhood near you.
Ken Notes: Hey que pasa man, chill Wisconsin will take a while — a divided legislature will keep this in the streets for the next several years which is too bad because it would help with our: obsession for opioids, mental and physical health, crime, and revenue issues.
---
Two office building portfolio for sale on Madison`s West Side, priced at 9% cap rate.
---

Our roster of restaurants reads like a who`s who of Madison`s favorite eateries: From Monty`s Blue Plate Diner, to The Avenue Bar, to Steenbock`s on Orchard, each is unique in its atmosphere and menu and each is the best at what it does!
…more
---
EquiCap sells 80,000-square-foot self-storage facility in Wisconsin
Jesse Luke and Scott Rihm of the Self Storage Advisory Group at EquiCap Commercial closed the Burnham Street Self Storage Conversion in West Allis, Wisconsin.
Exclusively listed and sold by EquiCap Commercial, the site is an institutional-grade, drive-through self storage conversion project at 5317 W. Burnham St. in West Allis.
…more
RSK: Congrats to all involved.
---

Offering real estate services and design-build construction solutions for growth oriented clients…
…more
---
Unique retail space with shop/warehouse comes with 24 mini warehouses for additional income. This was an auto parts store for many years. Great location, located just off of West Main St. and one block from Hwy 151. Don`t miss this great opportunity!
---
Construction: Management and Project Delivery Methods January 14 & 16, 2019
Construction: Management and Project Delivery Methods
By choosing the right delivery method for capital construction projects, commercial real estate professionals can meet the project's business goals. In this course, Eric Holt, Ph.D., of the University of Denver`s Franklin L. Burns School of Real Estate and Construction Management, will prepare you to understand construction project goals, costs, schedule, complexity, risks, and the team, and achieve a competitive advantage through project delivery. Students will analyze multiple project delivery methods, including design-bid-build, design-build, construction manager at risk, and integrated project delivery.
---
Thanks you for sponsoring CIREX and Cirexnews.com
…more
---
The Gialamas Company`s premier development. The park has over 57 buildings containing 200+ companies, occupying over 3.0 million square feet.
---
"The attention to detail, preventative maintenance, and proactive communication exhibited by MIG makes them a true business partner."
---
Professional Real Estate Management and Sales
---
---
1382′IA Management
IA Management is a full service property management company located in Madison, Wisconsin. Our objective is to be a profitable leader in both commercial and residential real estate.
---
1509′Madison Commercial
---
---
2394′ST. Johns Properties
Five flex/R&D buildings – 138,000+ sq. ft. – Hwy 51 and Hoepker Road – High End Image – Affordable and Flexible Floor Plans – Warehouse – R&D, Light Manufacturing – Showroom
---

Ruedebusch Development & Construction, Inc. is a highly qualified, vertically integrated full service commercial construction, and real estate development company located in Madison, Wisconsin which offers:
Commercial Real Estate Development
Design Build Construction
Commercial Real Estate Brokerage
Economic Development, Commercial Real Estate, and Facility Consulting