Best Of Bisnow 2018: The Year`s 20 Most-Clicked Articles
There was more to 2018 than Amazon … sort of.
A big chunk of Bisnow`s most-clicked stories of 2018 were related to HQ2, but our readers were also particularly interested in open offices, housing affordability, Chick-fil-A and lawsuits. Check out the 20 stories that most resonated with Bisnow readers this year.
20) Cushman & Wakefield Reportedly Fired Peter Hennessy Over Angry Email He Wrote To Regional CEO
19) Fired Colliers Broker Says Mattress Firm Execs `Weaponized` Real Estate, Encouraged Insider Deals

18) Hotels And Retailers Hit Hard By California Housing Crisis` Ripple Effect
17) CoStar Starts Going After Password-Sharing Users In Latest Legal Blitz
16) Fed Up With Vacant Storefronts, Residents Force Cities To Punish Retail Landlords
15) Former CBRE Executive Accused Of Stealing Trade Secrets To Start Competing Firm
14) Things To Know About The New Opportunity Zone Guidelines
13) 10 Markets That Will Be Flooded With New Apartment Supply In 2018
12) Middle-Class Misery: Housing Crisis Hitting Cities, Working Americans Harder Than Ever Before
11) REPORT: Amazon Is Splitting HQ2 Between 2 East Coast Cities
10) Bay Area Real Estate Leaders Among 5 Killed In Santa Ana Plane Crash
9) Cushman & Wakefield Embroiled In Two Lawsuits Involving Former High-Ranking Execs
8) What Happens When A Whole Foods Closes? A D.C. Neighborhood Is Painfully Finding Out
7) `Everybody Wants Chick-fil-A`: Why The Chicken Chain Is Dominating Fast Food
6) Amazon Job Posting In D.C. A Potential HQ2 Signal
5) Final Verdict: Workers Hate Open Offices And They Reduce Productivity
4) Starwood CEO Barry Sternlicht: `The Endgame For Amazon Is To Wipe Out Main Streets Of America`
3) LOIS WEISS: The HQ2 Search Is A Sham. Jeff Bezos Already Knows The Winner.
2) The Real Estate Rankings Of Amazon's 19 U.S. HQ2 Finalists
1) JLL Managing Director Loses Job After Arrest For Assault, Burglary
See Also: Editors` Choice: The Very Best Bisnow Stories Of 2018
RSK: Although not all of these would be in my most clicked on articles of 2018 it is worth the read.
---

2019 RASCW Commercial Real Estate Forecast
Wednesday, January 23, 2019
Registration 1:00 pm • Program 1:30 pm – 4:00 pm
Corporate Conference Center • TDS Building
525 Junction Road, Madison
Presenters
Commercial Real Estate: What is Next?

Mark J. Eppli, Director of the James A. Graaskamp Center for Real Estate

Tax Cuts & Jobs Act of 2017: What Does it Mean in 2019?

Jeff D. Olson, CPA, MBA – Berndt CPA

Madison Development

Matt Wachter, Manager of Real Estate Services and
Dan Kennelly, Manager of Office of Business Resources,

Economic Development Division, City of Madison
Social Networking 4:00 pm – 5:30 pm
Eno Vino Wine Bar & Bistro
…more
---
Our focus is your focus, our goals are your goals.
'
---
Ranking QOZs: How State And Local Officials Can Make Their Opportunity Zones More Attractive To Developers
It goes without saying that not all opportunity zones are created equal or present the same investment opportunities.
As the Qualified Opportunity Zone tax program gains national attention from investors looking to deploy billions in capital gains into those areas, sources tell Bisnow the designated areas stand to benefit greatly from opportunity zone-friendly policies enacted at the federal, state and municipal level to further lure investment where it is most needed…
RSK: Yes, there are trillions of capital gains to be deferred into OZ`s but one still needs to make sure the investment stands on its own.
---
Mid-America Real Estate – Wisconsin, LLC offers the same high level of service in property leasing, asset management, tenant representation and investment sales for which Mid-America has become known.
---
Hundreds of property listings, organized for easy browsing.
New properties are featured every month.
Property/Drive CIREX Members alphabetically listed in our extensive directory.
---
WeWork`s relentless pursuit of world domination in the office real estate industry has bothered some big names, but it doesn`t look to be slowing down anytime soon.
The coworking industry leader has launched an investment fund called ARK focused on acquiring properties, Bloomberg reports, citing anonymous sources. ARK has not been publicly announced, but WeWork has been ramping up its involvement in property ownership…
RSK: Wise old saying: "You ruffle too many feathers and you soon get an angry bird"
Ken Notes: We may need to take a bus trip to Chicago and tour a couple of these buildings.
"If you know the enemy and know yourself, you need not fear the result of a hundred battles. If you know yourself but not the enemy, for every victory gained you will also suffer a defeat. If you know neither the enemy nor yourself, you will succumb in every battle." — Quote by Sun Tzu
---
Madison Lifestyle Office Portfolio comprises 16 Class A properties totaling over 1.7 million square feet of leasable area and an additional 8.3 acres of development land. The portfolio is located on the west side of Madison, Wisconsin.
---
The Gialamas Company`s premier development. The park has over 57 buildings containing 200+ companies, occupying over 3.0 million square feet.
---
As you build your 2019 strategy, there are 10 key questions to keep in mind, a UBS Global Real Estate report this week outlined.
From the impact of rate rises to the rise of the shared economy to technology, here are the issues the industry will need to grapple with, and UBS' thoughts on how things will play out.
Why should anyone invest in core real estate today?… …more
RSK: These are good question to ask for 2019!
---
Affordable. Versatile. Excellent visibility. A unique gem tucked alongside Madison's West Beltline Highway 12/14…
---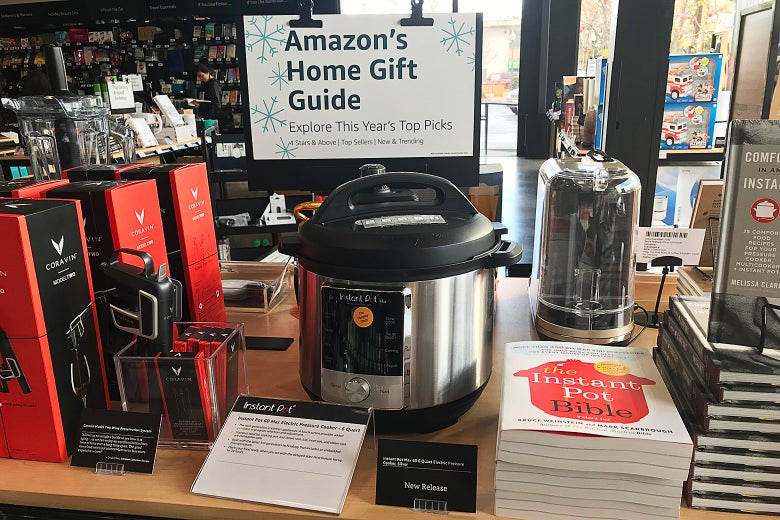 Amazon's domination of the online shopping market has only increased (the company's revenue grew 38 percent last year), but it has struggled to establish itself as a destination for discovery shopping. You go to Amazon when you know you need batteries or another bottle of shampoo, not to browse through the website to find something delightful and surprising. Amazon is ideal for the utilitarian functions of daily life, not the serendipitous moments..
RSK: Interesting. What if I wanted a regular old toothbrush….find a Walgreens?
---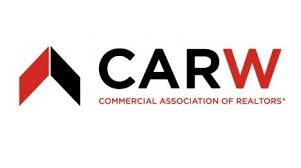 January 22, 2019 @ 4:30 pm
–
6:30 pm
1034 N Vel R. Phillips Avenue
Government Day
RSK: A list of CARW Events and CE.
---
With the largest Real Estate Practice of any law firm in Wisconsin, Reinhart offers clients custom-tailored real estate insight.
---

2018 Deal of the Year Celebration
Date: Wednesday, February 13th, 2019
Time: 05:00 PM
Event Details:
Join us for a cocktail party/meeting to celebrate the 2018 Deal of the Year Awards at The Madison Club, 5 East Wilson St., Madison. Everyone is welcome to arrive at 5:00 p.m. with the awards ceremony beginning at 6:00 p.m. Be sure to attend!
If you have any questions, please contact Wendy Sullivan at 608/772-0060 or wendy@advantageosborne.com
Location: The Madison Club
Cost: $0.00
RSVP Deadline: 02/06/2019 …more
---

With over 350 experienced real estate professionals, Knight Barry provides exceptional support and service. Visit our website for more information about our 50+ commercial and residential offices throughout Wisconsin, Michigan, and Minnesota.
MADISON: 2450 Rimrock Road, Suite 204, 608-255-2700
CAP SQUARE: 44 E. Mifflin Street, Suite 101, 608-255-2700
---
Aside from Amazon HQ2 (which all began last year anyway) and opportunity zones, 2018 felt a bit like a redux of 2017. Overall, the industry was incredibly strong. Natural disasters ravaged the coasts. Rising construction costs caused pain for development. WeWork was all over the place. There was a crazy robot story.
But all the same, what a year it was. So take a break from worrying about when it is all going to fall apart, and look back at the trends and deals that defined commercial real estate in 2018.
— Catie Dixon, Managing Editor
RSK: This is good!
---

Our roster of restaurants reads like a who`s who of Madison`s favorite eateries: From Monty`s Blue Plate Diner, to The Avenue Bar, to Steenbock`s on Orchard, each is unique in its atmosphere and menu and each is the best at what it does!
…more
---
Co-working spaces are no longer just for freelancers with laptops. For large companies, flexible office schemes spell lower real-estate costs. Some 44% of multinationals surveyed by Knight Frank, a global property consultancy, expect flexible or co-working spaces to make up between 5% and one fifth of their office square footage three years from now, up from 27.3% at present. That shift, though, might mean less elbow room, based on what companies told Knight Frank they expect to do with their offices over the next three years…
…more
RSK: They actual square footage may be less but with the openness, it may feel the same…all depends on the design.
---

Offering real estate services and design-build construction solutions for growth oriented clients…
…more
---
Thanks you for sponsoring CIREX and Cirexnews.com
…more
---
"The attention to detail, preventative maintenance, and proactive communication exhibited by MIG makes them a true business partner."
---
Professional Real Estate Management and Sales
---
Newmark Grubb Gialamas specializes in investment sales, office, retail, industrial, land, multi-family properties and 1031 exchanges. Our knowledgeable, local brokers are subject experts in their field.
---

Expect Professional Management with a Personal Touch
with every T. Wall Urban Village.

(608) 575-1018 or Contact@TWallEnterprises.com

idstr=1382′
---
IA Management is a full service property management company located in Madison, Wisconsin. Our objective is to be a profitable leader in both commercial and residential real estate.
---
For lease on Medical Circle – Up to 4,902 SF Available
Currently being remodeled with new elevator
Open floor plans
Under new ownership
Beltline visibility & monument signage
Plenty of parking
call Mike Herl
---
---
Five flex/R&D buildings – 138,000+ sq. ft. – Hwy 51 and Hoepker Road – High End Image – Affordable and Flexible Floor Plans – Warehouse – R&D, Light Manufacturing – Showroom
---

Ruedebusch Development & Construction, Inc. is a highly qualified, vertically integrated full service commercial construction, and real estate development company located in Madison, Wisconsin which offers:
Commercial Real Estate Development
Design Build Construction
Commercial Real Estate Brokerage
Economic Development, Commercial Real Estate, and Facility Consulting