See the transformed Grand Avenue; food hall tenants named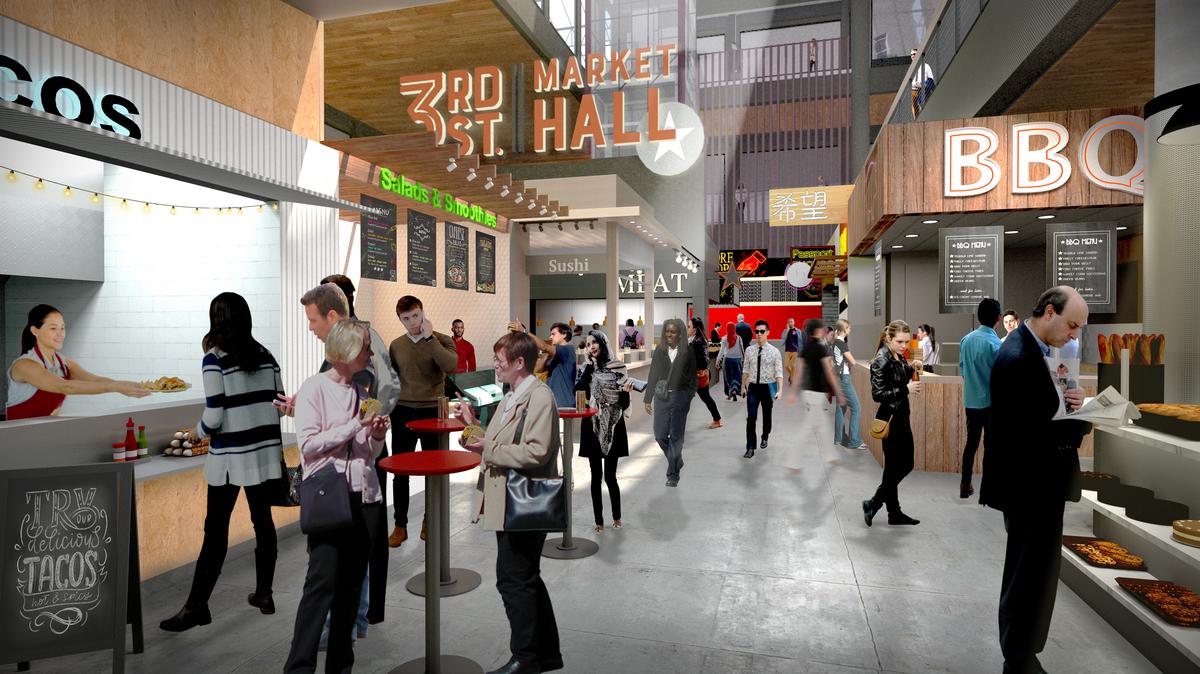 The long-planned transformation of the Shops of Grand Avenue is moving forward as the owners create a food hall in its first floor, upper-floor office space and prepare to open new apartments.
Criticized for more than 10 years as a failing mall and a void west of the river in downtown Milwaukee, the Grand Avenue by early 2020 will likely be buzzing with new people. Renamed "The Avenue," it could become another major draw for West Wisconsin Avenue… …more
RSK: I have always been a fan of Grand Avenue Mall now called The Avenue. Can`t wait to visit it again.
Ken Notes: Once the build out is done we should take a tour…
---

CBG Annual Holiday Party & Meeting
Date: Tuesday, Dec 11th from 4-7
Location: Lucille, at 101 King Street
Time: 04:00 PM
Event Details:
Save the date for our annual Holiday Cocktail Party & meeting with hors d`oeuvres and alcoholic refreshments. More details to follow. We hope you can join us from 4 p.m. to 7:00 p.m. on Tuesday, December 11. This is one of the most well attended events of the year for CBG members, affiliates, and their guests. We`ll have a short meeting and then it will be time to celebrate with your friends and colleagues. Contact Wendy with any questions at 772-0060.
…
---
Fed`s Williams expects further U.S. rate increases into next year
NEW YORK (Reuters) – One of the most influential Federal Reserve policymakers said on Tuesday he expects further interest-rate hikes continuing next year since the U.S. economy is "in really good shape," reinforcing the Fed's upbeat tone in the face of growing doubts in financial markets.
Even as New York Fed President John Williams told reporters he expects the U.S. expansion to carry on and surpass its previous record around mid-2019, stock markets headed lower Tuesday morning while a potentially worrying trend of "inversion" continued to grip Treasury markets…
RSK: As interest rates rise, investment returns will fall along with prices.
---
Wisconsin Commercial Real Estate
Our focus is your focus, our goals are your goals.
---
Opportunity Zones, Marijuana-Related Properties and Retail Assets Among Best CRE Bets for HNW Investors in 2019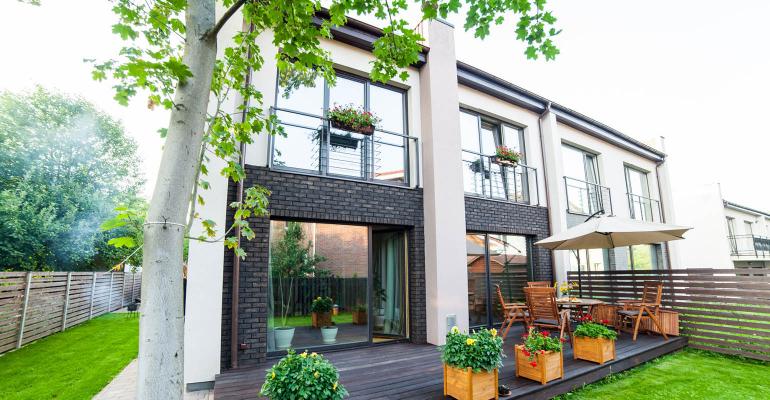 As high-net-worth (HNW) investors zone in on commercial real estate opportunities for 2019, Opportunity Zones, multifamily, marijuana, retail and industrial are emerging as some of the key areas to watch.
Real estate investments made next year by HNW investors should be weighed against rising interest rates and the prolonged economic expansion, according to Doug Brien, co-founder and CEO of Oakland, Calif.-based Mynd Property Management, which specializes in multifamily assets.
"For deals to make sense, investors will need to make sure cap rates remain high enough to balance out rising interest rates," Brien says. "In my opinion, a long-time horizon should be incorporated into any investor's strategy if they're acquiring properties at such a late stage in this rising interest rate environment."…
RSK: I guess opening a retail weed shop in an opportunity zone is a can`t miss eh?
---
Mid-America Real Estate Group
Mid-America Real Estate – Wisconsin, LLC offers the same high level of service in property leasing, asset management, tenant representation and investment sales for which Mid-America has become known.
---
Revisiting 2018`s Biggest CRE Predictions: The Good, The Bad And What We Got Wrong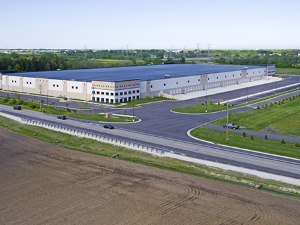 As we look toward the new year and consider the new challenges and possibilities 2019 will bring for the industry,
Bisnow
revisited its
commercial real estate predictions for 2018
to determine just how far off we were. From the continued expansion of the economy to the booming industrial market, turns out we were pretty spot on. We analyzed the 22 predictions below and how those trends all played out (or didn`t)….
1. The Economy Will Continue To Expand…

2. Age Of The Cycle To Wear On Sector Fundamentals…

3. Retail Bankruptcies To Slow…
4. Multifamily Construction To Remain Near Cyclical Peak…
5. Deal Volume To Pick Up, Slowly…
6. Office Market To Remain Flat…
7. Industrial To Excel All The More…
8. Leisure Travel To Become Increasingly Important in The Hotel Sector…
9. Undervalued REITs To Bounce Back…
10. Caution Of Overvalued Stock Market…
11. CMBS Maturation To Slow…
12. Data Center Demand Will Not Taper Off…
13. Infrastructure Investment To Be A Priority For The Administration…
14. Investor Interest In Senior Housing To Soar…
15. Enrollment Headwinds To Put Pressure On Universities…
16. Compressed Cap Rates Could Improve In 2018…
17. Retail Bifurcation, M&A Activity To Persist…
18. Office Footprint To Continue To Shrink…
19. Strong Connectivity To Remain A Priority For Companies…
20. Tech Solutions Continue To Address Challenges In Construction…
21. Co-Living, Short-Term Rentals Take Hold…
22. Tiny Apartments, Micro-Units Boom…
RSK: Good synopsis. I feel the market wised up to overpriced property and prices have leveled off……and are starting to decline where they start to make some economic sense.
---
Building For Sale: 2301 Columbus Ln Madison WI
60 Unit (5 building) apartment community on 7.33 acre wooded lot located close to East Towne Mall. Currently 100% occupied. Property also features 5 detached garages with a total of 47 stalls as well as a small playground set. Buildings have 1 Bedroom/1 Bath units and 2 Bedroom/2 Bath units (2 Bedroom units have private balconies). All units feature dishwasher and garbage disposal…
---
DECEMBER 2018 – Cirex Digital Version
Hundreds of property listings, organized for easy browsing.
New properties are featured every month.
Property/Drive CIREX Members alphabetically listed in our extensive directory.
---
Can average investors take advantage of a new real estate development tax break?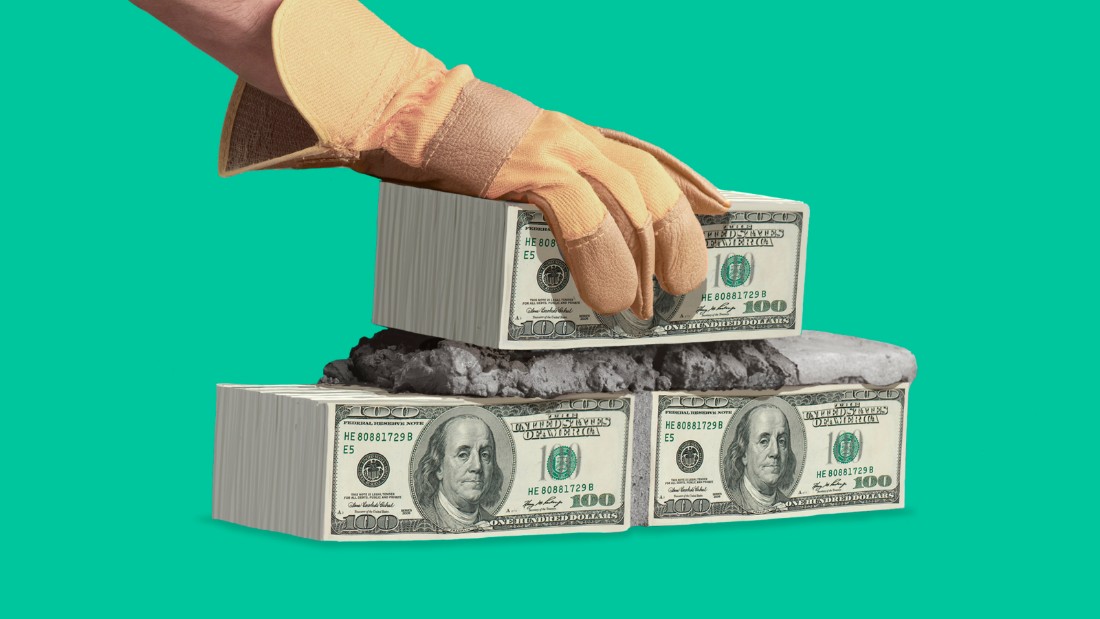 There`s a lot of talk about Opportunity Zones. Can anyone invest in them?
Investing in an opportunity zone is not for everyone, but for the right investor, it could be a once-in-a-lifetime tax break.
Opportunity zones
are designated as economically distressed areas by each state and certified by the US Department of the Treasury.
As a result of recent tax reform, opportunity zones have emerged as a way for distressed neighborhoods to attract needed real estate development and for investors in these projects to receive favorable tax treatment. Such investments could allow you to defer capital gains taxes until 2026, reduce the amount of taxes you owe by up to 15% and pay no taxes on the fund`s gains if you hold it for ten years….
RSK: Heed the line that says "Just because you could get a significant tax break from an opportunity zone fund does not mean that it is a good investment."
---
ARTIS REIT / Madison Lifestyle Office Portfolio
Madison Lifestyle Office Portfolio comprises 16 Class A properties totaling over 1.7 million square feet of leasable area and an additional 8.3 acres of development land. The portfolio is located on the west side of Madison, Wisconsin.
---
Who said stores are dead? These 5 retailers are investing billions of dollars in bricks and mortar
Though shoppers are increasingly spending more time and money online, that doesn`t mean retailers should ignore their stores. In fact, some of the biggest players in the industry are spending billions of dollars to remodel their existing shops, hoping to lure customers inside with more modern fixtures, easier checkout options and online order pickup kiosks. That`s as Amazon — many retailers` biggest threat today — is investing more in its own real estate and opening stores ranging from its cashier-less "Go" convenience shops, novelty "4 Star" locations and bookstores. It`s also shaking up the grocery industry with its acquisition of Whole Foods, pushing companies like Kroger to think outside the box, or partner with other retailers, as they try to grow. And it was also reported earlier this week that Amazon could test its cashier-less technology for bigger stores, something that could further challenge traditional retailers.
"Brick-and-mortar retailers need to give consumers a reason to visit stores instead of making online purchases, and, to that end, an increasing number of companies have started investing in stores," Hong Kong-based Coresight Research analyst Albert Chan said in a research note. "We expect an increase in retailers` capital expenditures to remodel stores as the competition to attract store traffic intensifies against the backdrop of increasing penetration of e-commerce."
RSK: As the larger retailers expand brick n mortar, smaller shops are expanding their online presence….it is all morphing.
---
Building For Lease: Retail/Office for lease 1026 W Main St 1028 W. Main St Sun Prairie WI
2,400 Sq. Ft. Retail/Office space located in the busy Main Shopping Center. This end cap has great visibility, parking and located on newly expanded West Main St in fast growing Sun Prairie.
---
The Gialamas Company, Inc.
The Gialamas Company`s premier development. The park has over 57 buildings containing 200+ companies, occupying over 3.0 million square feet.
---
Why do all new apartment buildings look the same?
A wave of sameness has washed over new residential architecture. U.S. cities are filled with apartment buildings sporting boxy designs and somewhat bland facades, often made with colored panels and flat windows.
Due to an Amazon-fueled apartment construction boom over the last decade, Seattle has been an epicenter of this new school of structural simulacra. But Seattle is not alone. Nearly every city, from Charlotte to Minneapolis, has seen a proliferation of homogenous apartments as construction has increased again in the wake of the financial recession…
RSK: True here in our market as well….but it does boil down to code, cost & craft.
Ken Notes: I hope to see some smaller units with shared amenities in the Madison footprint. I have to believe that 200 sq ft solo is as good as 900 – 1200 sq ft with 8 students but I may be wrong…
---
High Point Office Park
Affordable. Versatile. Excellent visibility. A unique gem tucked alongside Madison's West Beltline Highway 12/14…
---
FAO Schwarz to open toy store in Midway as part of airport's retail makeover
The city is planning to phase out the existing shops at Midway and replace them with 70 new retail brands by 2020
Renowned New York toy store FAO Schwarz will join a revamp of the Midway Airport shopping concourse that's on track to bring 70 new retail brands to the airport by 2020.
FAO Schwarz applied for a permit to add a store sign in the airport, according to city buildings department records. A city spokesperson confirmed the lease Monday but did not say how much space the store would take inside the city's junior airport….
RSK: You now know where to find me if I am ever traveling through Midway Airport!!
Ken Notes: I`ll bet the airlines just love this, "I just bought this stuffed elephant, what do you mean I can`t carry it on???"
---
2018 Event Calendar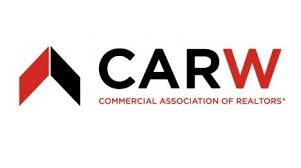 TODAY: 2018 Market Update – Presented by MB Financial Bank
December 11 @ 3:00 pm

–

7:00 pm
CARW & NAIOP-WI bring you the 2018 Market Update presented by MB Financial Bank
This event is an annual check-in that provides a current and comprehensive look at the state of the industrial, investment, office and retail segments of the commercial real estate markets in Southeastern Wisconsin…
RSK: A list of CARW Events and CE.
---
Without Toys R Us, one iconic, international toy chain could soon make its mark in the US
Key Points
Without Toys R Us, an $11 billion toy industry has been left with no clear market leader.
British toy retailer Hamleys is close to finalizing a deal where it would secure roughly 30,000 square feet at 2 Herald Square, near Macy's and Victoria's Secret, a person familiar with those negotiations tells CNBC.
The company is looking to grow in the U.S., as retailers like Walmart and Target are trying to sell more toys.

Without Toys R Us, an $11 billion toy industry has been left with no clear market leader.

Companies like Target, Walmart, Amazon and Kohl's are trying this holiday season to sell more toys to kids and their parents, but the verdict is still out on which company will best fill the void that Toys R Us left behind. Seeing a huge opportunity, one iconic, international toy retailer could soon make its first move into the U.S. with a flagship location in New York, and plans for a wider rollout of stores to follow.
RSK: Someone has to pick up the slack. I like Kohls model myself but you cannot survive on a few Holidays per year in the toy market…
---
Reinhart Boerner Van Deuren s.c.
With the largest Real Estate Practice of any law firm in Wisconsin, Reinhart offers clients custom-tailored real estate insight.
---
RASCW Events and updates

2019 RASCW Commercial Real Estate Forecast
Wednesday, January 23, 2019
Registration 1:00 pm • Program 1:30 pm – 4:00 pm
Corporate Conference Center • TDS Building
525 Junction Road, Madison
Presenters
Commercial Real Estate: What is Next?

Mark J. Eppli, Director of the James A. Graaskamp Center for Real Estate

Tax Cuts & Jobs Act of 2017: What Does it Mean in 2019?

Jeff D. Olson, CPA, MBA – Berndt CPA

Madison Development

Matt Wachter, Manager of Real Estate Services and
Dan Kennelly, Manager of Office of Business Resources,

Economic Development Division, City of Madison
Social Networking 4:00 pm – 5:30 pm
Eno Vino Wine Bar & Bistro
…more
---
Knight Barry Title Group

With over 350 experienced real estate professionals, Knight Barry provides exceptional support and service. Visit our website for more information about our 50+ commercial and residential offices throughout Wisconsin, Michigan, and Minnesota.
MADISON: 2450 Rimrock Road, Suite 204, 608-255-2700
CAP SQUARE: 44 E. Mifflin Street, Suite 101, 608-255-2700
---
Competitive Ax-Throwing Facilities Spreading Rapidly In U.S. Cities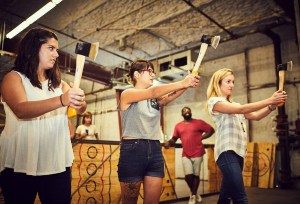 In an age where the young and sociable set's desire for new experiences is only rivaled by the retail market's desire to create them, the sport of ax throwing has gained a serious foothold in a short time.
People have been throwing axes for sport for thousands of years, but the modern concept of a venue specifically dedicated to regulated ax throwing started in 2010, when Matt Wilson founded Backyard Axe Throwing League in Toronto after years of organizing it in his backyard. BATL had grown a following when Matt and Krista Paton visited in 2015, fell in love and co-founded Urban Axes in Philadelphia with partners Stu Jones and Shaun Hurley the following year….
RSK: This is nothing new here in Northern Wisconsin…check out the second picture fella`s. Make sure you are on good terms with your Lady!
---
FoodFight Restaurant Group – WELCOME

Our roster of restaurants reads like a who`s who of Madison`s favorite eateries: From Monty`s Blue Plate Diner, to The Avenue Bar, to Steenbock`s on Orchard, each is unique in its atmosphere and menu and each is the best at what it does!
…more
---
Seven Takeaways from the ICSC New York Deal Making Conference 2018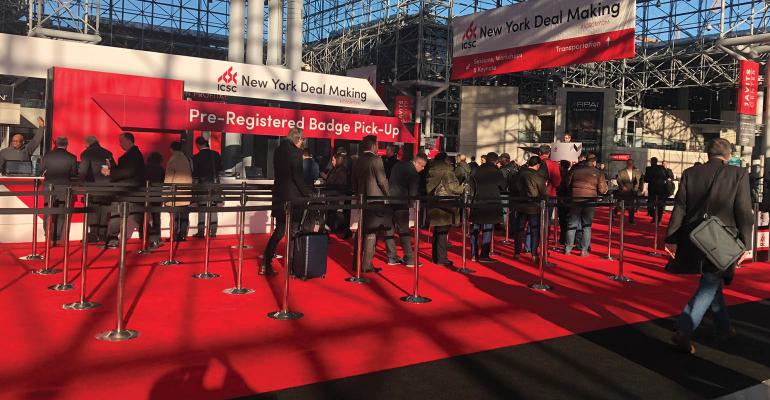 Attendees at ICSC's New York Deal Making conference say the string of retailer bankruptcies is about to end.
ICSC's annual New York Deal Making conference got underway at the Jacob K. Javits Convention Center this week, with industry insiders in attendance claiming the months-long streak of retailer bankruptcies and store closings is tapering out and the retail sector should have a stable year in 2019. Here are some takeaways from Wednesday, the first day the trade show floor was open….
RSK: Great wrap-up. I like #3 which I have always maintained is where you want to be.
,br>Ken Notes: Read this!!
---
Crown Commercial Real Estate/Development, LLC

Offering real estate services and design-build construction solutions for growth oriented clients…
…more
---
10 commercial real estate conferences to attend in 2019
Brokers know that prospecting, nurturing relationships, and networking are crucial for success in commercial real estate. One of the best (and most fun!) ways to network with a lot of people in a short amount of time is by attending industry events and conferences.
Conferences provide an opportunity to meet with people you might not otherwise meet in your local market. Beyond that, they often feature highly regarded industry speakers and continuing education sessions that keep you up to date on the latest trends and boost your industry knowledge. While there are many conferences to choose from, here are the top 10 that we think brokers should check out in 2019.
March 12-15 | Palais des Festivals, Cannes, France….
RSK: Put one or two of these on your list if you can.
Ken Notes: If you can not make the Cannes trip you can send me and I will give you a full report….
---
Recent sponsors below…
Thanks you for sponsoring CIREX and Cirexnews.com
…more
---
MIG Commercial Real Estate
"The attention to detail, preventative maintenance, and proactive communication exhibited by MIG makes them a true business partner."
---
Evans Properties, LLC.
Professional Real Estate Management and Sales
---
Newmark Grubb Gialamas
Newmark Grubb Gialamas specializes in investment sales, office, retail, industrial, land, multi-family properties and 1031 exchanges. Our knowledgeable, local brokers are subject experts in their field.
---
T. Wall Enterprises

Expect Professional Management with a Personal Touch
with every T. Wall Urban Village.

(608) 575-1018 or Contact@TWallEnterprises.com

---
IA Management
IA Management is a full service property management company located in Madison, Wisconsin. Our objective is to be a profitable leader in both commercial and residential real estate.
---
Madison Commercial
For lease on Medical Circle – Up to 4,902 SF Available
Currently being remodeled with new elevator
Open floor plans
Under new ownership
Beltline visibility & monument signage
Plenty of parking
call Mike Herl
---
Masters-hall Appraisal
---
ST. Johns Properties
Five flex/R&D buildings – 138,000+ sq. ft. – Hwy 51 and Hoepker Road – High End Image – Affordable and Flexible Floor Plans – Warehouse – R&D, Light Manufacturing – Showroom
---
Ruedebusch Development & Construction

Ruedebusch Development & Construction, Inc. is a highly qualified, vertically integrated full service commercial construction, and real estate development company located in Madison, Wisconsin which offers:
Commercial Real Estate Development
Design Build Construction
Commercial Real Estate Brokerage
Economic Development, Commercial Real Estate, and Facility Consulting