2018 Retailer of the Year: Hy-Vee stays ahead of the curve
Hy-Vee's ability to adapt makes it DSN's 2018 Retailer of the Year
When the going gets tough, the tough get going.
That could be a mantra for Hy-Vee, the 246-store supermarket chain that appears to be pulling out all the stops as it seeks to be more in touch with consumer needs in these turbulent times for mass retailers.
The West Des Moines, Iowa-based chain, which operates in eight upper Midwest states, is implementing a broad range of changes, including new store formats and an emphasis on specific categories, to entice more consumers to shop at its stores. That includes the first standalone version of the Hy-Vee HealthMarket near corporate headquarters that emphasizes beauty, wellness and produce, and is strategically attached to an Orangetheory Fitness center….
RSK: Congrats on being retailer of the year. Now, I hope they expand the Health market that is in their west side store where I shop.
Ken Notes: The GoodRx app that I use often shows Hy-Vee to have substantially lower prescription prices. If you are not using the GoodRx App on your phone or tablet you should be!!!
---

CBG Annual Holiday Party & Meeting
Date: Tuesday, Dec 11th from 4-7
Location: Lucille, at 101 King Street
Time: 04:00 PM
Event Details:
Save the date for our annual Holiday Cocktail Party & meeting with hors d`oeuvres and alcoholic refreshments. More details to follow. We hope you can join us from 4 p.m. to 7:00 p.m. on Wednesday, December 11. This is one of the most well attended events of the year for CBG members, affiliates, and their guests. We`ll have a short meeting and then it will be time to celebrate with your friends and colleagues. Contact Wendy with any questions at 772-0060.
…
Ken Notes: If you need to update or place an event in CirexNews or WisconsinDevelopment.com give us a call… Ken 608.334.2174
---
RSK: Another one to woo to your strip mall or down on State Street….although we have some great local bakeries here already.
---

Expect Professional Management with a Personal Touch
with every T. Wall Urban Village.

(608) 575-1018 or Contact@TWallEnterprises.com

---
Walmart is building `town centers` in its parking lots — and it could redefine the one-stop shop
Shoppers could be facing a brave new
Walmart
in the near future.
The retail giant is transforming extra parking lot space into "town centers" at Walmarts in several states. These new hubs would feature a "carefully curated mix" of "local, regional, and national" retail tenants, according to a website for the project, not to mention green spaces and, in certain cases, parking systems overhauled to better facilitate the store`s grab-and-go services.
RSK: I find this a bit ironic since most of these businesses already surround Walmarts for the traffic draw. But if they do not then Walmart seems to be looking to be a landlord and control these on their own.
Ken Notes: I just Presented a keynote on this. The new "location, location, location" is now "Destination, Destination, Destination" and Walmart wants to define the mix.
---
7.5 Acres on the Sugar River in Paoli, this 10 unit mixed-use commercial/residential bldg has 10 unique, large units many with high vaulted ceilings overlooking the Sugar River. No one unit is alike. 7.5 acres, makes room for additional units or building, C1 zoning allows many uses. Real Estate only for sale. Building is fully leased. 48-hour notice for showings 10-12 on Tues & Thurs. Proof of funds availability needed…
Ken Notes: Now this is a destination property!
---
---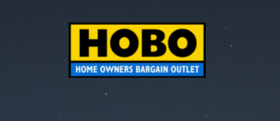 A notice filed last week shows that the Waukegan-based home improvement company is preparing to shut its stores by the end of the year, including five in our area, if it can't find a buyer.
A notice filed Oct. 19 with the Wisconsin Department of Workforce Development shows that home improvement retailer Home Owners Bargain Outlet is preparing to shut down its stores by the end of the year if it can't find a buyer.
The Waukegan-based company operates five stores in the Chicago area, including a location inside the Forest Park Plaza and two stores in the Milwaukee area. Mall officials hope to meet with HOBO's owners to encourage them to keep the store open at least through the holidays and ideally throughout the duration of its lease in Forest Park Plaza…
RSK: And the trend continues.
---
View Our May Digital Version Online Here

Subscribe to Real Estate CIREX Digest

Subscribe to CIREX to receive our monthly Real Estate Digest in PRINT.
Hundreds of property listings, organized for easy browsing.
New properties are featured every month.
Property/Drive CIREX Members alphabetically listed in our extensive directory.
---
Meijer expands home delivery across Midwest with store pick-up
Meijer's home delivery program is expanding.
The Grand Rapids, Mich.-based company announced that the program will now feature a pick-up option in stores across the Midwest.
Meijer's Home Delivery and Pickup orders are fulfilled by Shipt, and available in 227 supercenters across six states.
"Customers are always looking for ways to manage busy schedules and maximize their time, so we believe offering pick up enhances our Meijer Home Delivery program, especially around the holiday shopping season," Keith Rothstein, group vice president of merchandise services said. "Being able to choose between store-to-door delivery and pick up is another personalized option that ultimately makes it easier than ever to shop at our stores."…
RSK: Although we do not have a Meijers here in Madison, this is a great concept and will be seeing others copy I am sure.
---
"The attention to detail, preventative maintenance, and proactive communication exhibited by MIG makes them a true business partner."
---
Socializing Commercial Real Estate. Guest Post Ben Perlmutter.
It's common knowledge that our social media accounts are important sources of information in this day and age. There are over 200 million social media users in just the United States, and these users spend almost two hours per day across all their social media platforms.
Social media is increasingly being used to drive purchases across a range of economic sectors. In 2015, content on Facebook influenced over half of consumers' online and offline purchases. And over 50 million American small businesses have Facebook pages…
RSK: I guess the key here in my mind is this: Are the users of commercial real estate using social media to fill their needs?
---
EXCLUSIVE: Commercial Real Estate Amenities Curator TFLiving Continues To Scale, Acquires Pet Care Provider Baroo
Having the perfect blend of amenities and tenant engagement activities is imperative for commercial real estate owners and operators looking to attract and retain the right tenant mix.
Landlords across the country are teaming up with third-party tenant engagement and amenities providers to help achieve this goal. Tech-enabled amenities startup TFLiving works with landlords and management companies to enhance properties by providing a wealth of amenities packages for tenants and residents. Amenity services include on-site fitness classes, dog walking services and social events — such as food truck events or wine tastings…
RSK: The world is going to the dogs…and probably not a bad thing. Millenials want to be able to bring their pets to the office on certain days. Doggie Day Care in the office bldg. will be a huge thing soon I guarantee it…
---
Madison Lifestyle Office Portfolio comprises 16 Class A properties totaling over 1.7 million square feet of leasable area and an additional 8.3 acres of development land. The portfolio is located on the west side of Madison, Wisconsin.
---
Duke Long's Top 10 Most Influential Online Commercial Real Estate People 2018.
Duke Long's Top 10 Most Influential Online Commercial Real Estate People 2018.
Yes, it's that time of year once again.
Here we are now into our ninth year.
How do you get to be one of "the most influential" people in commercial real estate?
Relentless work and commitment to this business, our business of commercial real estate.
Here they are in order!…
RSK: Remember this is the Dukester`s list. You may have your own.
Ken Notes: The key is reaching out to you clients every week with information they can use making you the expert…. We can help…
---
Affordable. Versatile. Excellent visibility. A unique gem tucked alongside Madison's West Beltline Highway 12/14…
---
What Does the Future of Office Space Look Like? Ask the Experts
There's a lot being said about the fate of traditional offices right now. The day-to-day business of, well, business is changing so rapidly that the environments we work in will need to be fundamentally rethought.
We gathered insights from leading organizations that are actively studying and shaping the future of office space today.
Work Design Magazine: We're seeing a post-open office world
World Economic Forum: Green spaces are growing …more
RSK: I like these all though several would not pertain to our market at the moment.
---
Building For Lease: Nelson Road Business Center Nelson Road Business Center 4009 Felland Rd
4009 Felland Road, Suite 108, 1300 square feet. All Office.
---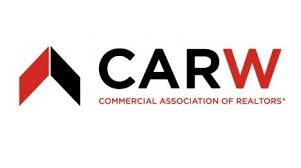 Wisconsin Listing Contracts in Commercial Real Estate (Course 1)
November 1 @ 8:00 am

–

11:30 am
Ethics and Best Practices in Commercial Real Estate (Course 4)
November 1 @ 12:30 pm

–

4:00 pm
Financing in Commercial Real Estate (Elective C)
November 8 @ 12:30 pm

–

4:00 pm

More at the link…
RSK: A list of CARW Events and CE.
---
With the largest Real Estate Practice of any law firm in Wisconsin, Reinhart offers clients custom-tailored real estate insight.
---
Dunkin' CEO says it's modernizing stores faster than expected
Key Points
New CEO David Hoffmann said the key to Dunkin's success is collaboration with franchisees.
Dunkin' is investing $100 million in its U.S. business.
The company has slimmed down its food menu and added hot and cold coffee beverages, including a relaunch of its lattes, cappuccinos and espressos in stores heading into the holiday season.
With franchisee support, Dunkin' Brands' plan for growth is taking hold, as the company continues to modernize to entice younger consumers with new items such as espresso and on-the-go snacks.
RSK: I still think Dunkin(Donuts) has room to expand locations in our market area. If you have or a planning to build a small strip mall I would contact them.
---

Annual Membership Meeting 2018
November 15 @ 8:00 am

–

10:30 am

Sheraton Madison Hotel – 706 John Nolen Dr
Please join us for our Annual Membership Meeting. You will hear from our RASCW and SCWMLS Presidents as they share their state of the organizations. Our guest speaker is Mike Theo, WRA President and CEO. Recognition and awards will also take place. Registration deadline is November 7.
Please see the event flyer for all the details.
New Developments for Commercial Brokers 2018 Review

RSK: In case you missed the RASCW Commercial Update Seminar a link to the powerpoint presentations is above. Worth the time to go over it
---
Why That Hershey`s Chocolate Bar Is Going to Cost You More Next Year
The Hershey Company will bump up prices next year by an average of 2.5%, it said in its third quarter earnings call Thursday. The confectionery maker warned in the previous quarter's earnings call that commodity and shipping prices were putting pressure on its profit margins.
Hershey's is not alone in raising prices. Nestle (nsrgy) and Unilever (ul) have also raised prices under the cover of rising consumer confidence.
Chocolate has been subject to volatile price swings for decades … …more
RSK: Oh no Mr. Bill!!! Is nothing sacred?
---

With over 350 experienced real estate professionals, Knight Barry provides exceptional support and service. Visit our website for more information about our 50+ commercial and residential offices throughout Wisconsin, Michigan, and Minnesota.
MADISON: 2450 Rimrock Road, Suite 204, 608-255-2700
CAP SQUARE: 44 E. Mifflin Street, Suite 101, 608-255-2700
---
RSK: Just had to throw this one in….I guess back to the old wax coated paper straws that collapse when you take a hard draw on them….ahhh, those were the days.
---

Our roster of restaurants reads like a who`s who of Madison`s favorite eateries: From Monty`s Blue Plate Diner, to The Avenue Bar, to Steenbock`s on Orchard, each is unique in its atmosphere and menu and each is the best at what it does!
…more
---
To find help for your immediate needs, please enter an address to get a list of the closest FEMA Disaster Recovery Centers (DRCs), starting with the closest three.
If no resource is close to you, contact your state's emergency management agency to ask about other resources or to get your county's contacts. To find your closest hospital, use the U.S. Hospital Finder.
Do you need help for a business, local government, or community? If so, you may want to view our Other Recovery Help page. There you can find other resources that are not just for individuals.
RSK: Anyone who had any flood damage to your business or home, needs to go to this site and register.
---

Offering real estate services and design-build construction solutions for growth oriented clients…
…more
---
Available June 2019 approximately 2,400 sq.ft. warehouse/office area. Space to be remodeled. There is one drive-in door 10`x12`, no dock.
---
Thanks you for sponsoring CIREX and Cirexnews.com
…more
---

Ruedebusch Development & Construction, Inc. is a highly qualified, vertically integrated full service commercial construction, and real estate development company located in Madison, Wisconsin which offers:
Commercial Real Estate Development
Design Build Construction
Commercial Real Estate Brokerage
Economic Development, Commercial Real Estate, and Facility Consulting
---
Professional Real Estate Management and Sales
---
Newmark Grubb Gialamas specializes in investment sales, office, retail, industrial, land, multi-family properties and 1031 exchanges. Our knowledgeable, local brokers are subject experts in their field.
---
IA Management is a full service property management company located in Madison, Wisconsin. Our objective is to be a profitable leader in both commercial and residential real estate.
---
Our focus is your focus, our goals are your goals.
---
For lease on Medical Circle – Up to 4,902 SF Available
Currently being remodeled with new elevator
Open floor plans
Under new ownership
Beltline visibility & monument signage
Plenty of parking
call Mike Herl
---
The Gialamas Company`s premier development. The park has over 57 buildings containing 200+ companies, occupying over 3.0 million square feet.
---
Mid-America Real Estate – Wisconsin, LLC offers the same high level of service in property leasing, asset management, tenant representation and investment sales for which Mid-America has become known.