Cirex News is emailed weekly to over 1,300 CRE Brokers/Agents and people interested in commercial real estate. In our weekly News & Views you can promote your clients properties and your services for just $15 for new listings (If it is put into the Cirex Guide no extra charge) and $25 for a banner ad (also free to Guide advertisers). call 608-345-2880…
---
CBL Properties Sells Janesville Mall in Wisconsin for $18M
JANESVILLE, WIS. — CBL Properties has sold Janesville Mall in southern Wisconsin to RockStep Capital for $18 million. Boston Store, Dick's Sporting Goods, Kohl's and Sears anchor the 600,000-square-foot mall. Other tenants include Bath & Body Works, American Eagle Outfitters, Claire's, Finish Line, GameStop, Ulta Beauty, Victoria's Secret and Yankee Candle. CBL will use proceeds from the sale to supplement cash flow, fund redevelopment programs and other capital improvements, and reduce debt…
RSK: Anchored by Boston Store? Better have a solid lease with a blackout clause in that one.
---

CBG Summer Social
Date: Wednesday, August 8th, 2018
Time: 4:00 PM
Event Details:
It`s that time of year again for our annual August afternoon meeting with hors d`oeuvres and alcoholic refreshments! Please join us at Pontoon Porch from 4:00 – 7:00 p.m. We`ll have a short meeting and then it will be time to enjoy the food & drink. We hope you can join us!

……….
Congrats Deal of the year winners… Presentation Here!
---
Brokers Don't Need To Be Worried About WeWork's New Leasing Business (Yet)
When a business with the size, money and ambition of
WeWork
comes onto your patch, you sit up and take notice.
That is why the leasing brokerage community was all ears at the news that the flexible workspace giant had launched a new division, WeWork Space Services, which would provide leasing advice to small and midsize enterprises leaving WeWork space and moving into office space outside of its portfolio.
The service is not a brokerage, WeWork insists. But in providing advice to tenants on their general leasing needs, it is clearly moving into the tenant representation world…. …more
RSK: Don`t worry yet? That is like saying even though you are in the path of a hurricane, don`t worry about it till it hits you. Be prepared people. But in reality, it will only serve a small portion of the market like any other brokerage.
---
---
Everyone Is Talking About Adding Resi To Retail. Here's How It Works In Practice
Adding residential space to retail centres is a hot topic right now.
In its strategy review announced this week, Hammerson said it had set up a whole new division to look at adding residential and other kinds of property use like leisure and flexible workspace to 65 acres around its shopping centres.
And at Bisnow's Retail Revolutions 2018 event last week, panelists pointed to how residential had been added to a town centre retail scheme in Oslo to help solve the city's housing crisis, with the added bonus of boosting retail values… …more
RSK: This is what we love to do and Madison likes it as well. If you have not done it…consider it now. Great for infill projects…anywhere not just Atwood Ave or Monroe neighborhoods.
---
7.5 Acres on the Sugar River in Paoli, this 10 unit mixed-use commercial/residential bldg has 10 unique, large units many with high vaulted ceilings overlooking the Sugar River. No one unit is alike. 7.5 acres, makes room for additional units or building, C1 zoning allows many uses. Real Estate only for sale. Building is fully leased. 48-hour notice for showings 10-12 on Tues & Thurs. Proof of funds availability needed…
Ken Notes: Now this is a destination property!
---
The Gialamas Company`s premier development. The park has over 57 buildings containing 200+ companies, occupying over 3.0 million square feet.
---
Foreign brands and "e-tailers" like Warby Parker are helping to fill some of the millions of square feet of retail space that went dark last year.
The decline in occupancy rates at shopping centers and malls that marked 2017 has stabilized this year.
The retail industry is poised to stage a comeback after several brutal years.

Bon-Ton, Toys R Us, Sears, Claire`s and Sam`s Club are just a few of the major retailers that have shut hundreds of locations altogether across the U.S. this year, leaving a glut of commercial real estate on the market.

It`s allowed the few retailers that are still expanding as well as some "e-tailers" looking to plant some roots take advantage of the empty space and cheaper leases.

The new tenants, filling some of the millions of square feet of retail space that went dark last year, have helped to ease concerns about an uncertain 2018 for shopping center owners.
RSK: Let`s remind ourselves that the new mall tenants are not necessary retail tenants. Food service, medical, bars and brew pups etc. Even housing has come to the malls.
---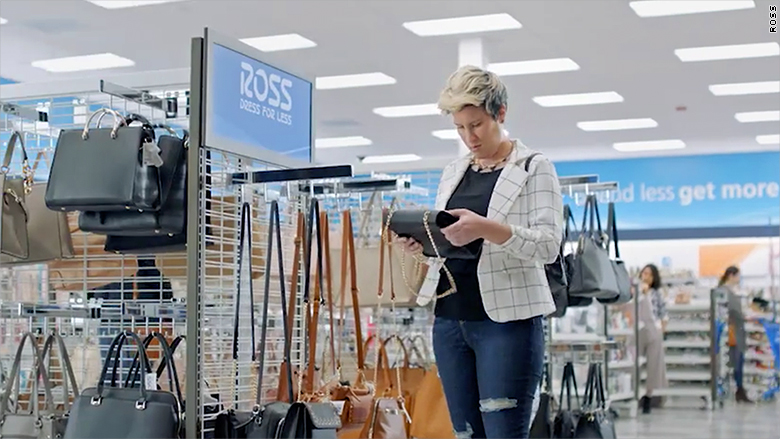 As department stores, specialty stores and big box retailers retrench, discount chains are growing.
Ross (ROST), a clothing and home decor chain, recently opened 30 stores and plans to add 70 more this year. It`s aiming for 2,500 stores eventually, up from about 1,500 today.
TJX Companies (TJX), the parent of TJ Maxx, Marshalls, and HomeGoods, is opening 238 stores this year, and Burlington Stores (BURL) is opening up to 40.
The discounters, also known as off-price sellers, are expanding their physical footprints, even as Americans shop more online and most brick-and-mortar retailers pour cash into their digital operations…
RSK: Awe yes…the thrill of the hunt…bargain hunt that is.
Ken Notes: I think Kohl`s is using this as well…
---
Business for Sale: Water House Foods – 132 E Lake St Lake Mills WI
Farm to table cafe & coffee/wine/cocktail bar. Specialize in using Wisconsin & organic ingredients. Purchase includes high-end extensive restaurant equipment w tabletop inventory, furnishings, licenses. The locals fave hub in downtown Lake Mills for almost 1o years! Add`l income via specialty gift items. Cooking classes & parties are booked & ongoing. Turnkey business w outstanding reviews!…
---
View Our May Digital Version Online Here

Subscribe to Real Estate CIREX Digest

Subscribe to CIREX to receive our monthly Real Estate Digest in PRINT.
Hundreds of property listings, organized for easy browsing.
New properties are featured every month.
Property/Drive CIREX Members alphabetically listed in our extensive directory.
---
Madison Lifestyle Office Portfolio comprises 16 Class A properties totaling over 1.7 million square feet of leasable area and an additional 8.3 acres of development land. The portfolio is located on the west side of Madison, Wisconsin.
---
Effective August 1, 2018, it is illegal to pretend that a pet dog is a service dog in Minnesota. Can Do Canines brought the issue forward in 2017 and the Minnesota legislature voted to institute a new law during the 2018 session. It is now a petty misdemeanor on the first offense and increases to a misdemeanor on a second offense.
Pet dogs do not receive the rigorous training that true service dogs receive. Poorly trained or dangerous imposters are putting the public and legitimate service dogs at risk. Service Dog handlers are regularly confronted about their service dogs access rights. "Fake" Service Dogs contribute to this problem, creating reasons that the public might challenge access for their trained dog…
…A detailed description of the actual law is seen here.
RSK: Yes, it is not related to CRE but it is a real problem…and my rescue group Golden Retriever Rescue of Wisconsin knows this. Time to have Wisconsin and other states follow suit. If you own, lease or manage real estate you know this has come up so many times and the people are faking that their dog is a service dog to gain entry.
---

With over 350 experienced real estate professionals, Knight Barry provides exceptional support and service. Visit our website for more information about our 50+ commercial and residential offices throughout Wisconsin, Michigan, and Minnesota.
MADISON: 2450 Rimrock Road, Suite 204, 608-255-2700
CAP SQUARE: 44 E. Mifflin Street, Suite 101, 608-255-2700
---
Manchester`s city centre rooftops could become a new market garden, a Belfast-based academic is claiming.
Experiments by Andrew Jenkins and Manchester developer Urban Splash have revealed that city centre buildings could be turned into a market garden producing up to 180 million packs of salad a year, the Manchester Evening News reports.
Crops could include lettuces, Swiss chard, chillies, courgettes and even strawberries.
RSK: Wonder if this would work here.
Ken notes: They are doing this in southwest Wisconsin – greenhouse greens that is…
---
Prime real estate currently occupied by a dental practice for sale on Monona Drive in Madison. The site is ideal for a dental practice, medical, or general office space, with ample parking.
The site offers single or multi-tenant options. Great opportunity for owner occupant or investor…
---
With the largest Real Estate Practice of any law firm in Wisconsin, Reinhart offers clients custom-tailored real estate insight.
idstr=6′
---
The dream of a startup founder can often be summarized by the following well-intentioned, and mostly delusional, quote: "We'll raise a few rounds and in a few years we'll IPO on Nasdaq."
But a more likely scenario looks something like this:
You invest a few years of hard work to build something of value. One day you receive an acquisition offer out of the blue. You're elated. And you're not prepared. You drop everything to focus on this opportunity. Exclusive due diligence starts. Your company is a mess (IP, contracts, burn). Days become weeks; weeks become months. You've neglected business and fundraising. You're running out of money. M&A is now your one and only option. The buyer says they found a bunch of cockroaches in the walls and drops the price. Now what?
RSK: Going through this now…kind of scary but reality hits.
---
Building For Sale: 515 Atlas Ave 7818 Big Sky Drive, Suite 209
20,000 SF industrial building with 20` clear height, includes 1200 SF office, four loading docks. There is 1200 amp, 3 phase electrical service, two overhead doors including one 18` X 12` door. A 1.57 acre site with shared access easement provides some room for building expansion.

---
Building For Lease: Steamfitter 1214 Ann St 620 W Badger Rd Madison WI
Available sf : 11,900
Max Contig sf : 11,900
Rent PSF (Annual): $10.00-$12.00
Lease Type : Gross
• Unique training center layout with garage, welding stalls, classroom and office space
• Beltway Interchange at Fish Hatchery Rd and the Beltine
• Former Steamfitters training center
• Great Beltine Highway visibility …more
---
CHICAGO — It is a Sunday afternoon and Lincoln Avenue is shut down for six blocks from Fullerton and Halsted, north to Wrightwood and Sheffield for the 35th annual Taste of Lincoln Avenue. Over the course of the weekend the festival — one of the largest in the city — transforms Lincoln Avenue into a concert venue, outdoor dining pavilion, retail shop and community gathering space.
Underneath a canopy tent a block from the festival's southern entrance is a table manned by two young women, loaded with beer koozies and sunglasses, while a cornhole set bakes in the afternoon sun, waiting for people to play…
RSK: Not sold on this at all. Just had Atwood Fest where our offices are located and the people pretty much trashed our property. If they really thought this was a cool neighborhood and want to live and work here why would they do these inconsiderate things? I highly doubt it helped any of the Merchants or Landlords much. I know, a few bad apples do not spoil the whole bunch.
Ken Notes: I think you have to know who to talk to. It would be good to target seniors for downtown condo living space at concerts on the square for example…
---
What a year 2018 has been so far for commercial real estate and technology. Billions of dollars invested, millions upon millions of square feet of data pouring in and out along with a robust and thriving market. Behold the mover-shakers, global market makers and my 2018 Global #CRE and #TECH Power 100…
1. Jeff Bezos CEO Amazon…
Ken Notes: Anyone else think Jeff Bezos look like a CIA operative???
---
Building For Sale: Single Tenant Office Portfolio 901 S Whitney Way 115 E Conant St., Portage, WI
Two (2) absolute triple net office properties in South Central Wisconsin. Properties have roughly 7 years remaining on their leases. 901 S. Whitney Way is located in a highly visible location on the corner of Whitney Way and the Beltline. 115 E Conant St. is located in Downtown Portage, WI. Buildings to be sold together. Confidentiality Agreement needed for Offering Memorandum.
---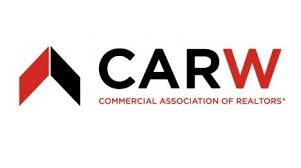 AUGUST 2018

August 8 | 4:00 – 5:30 PM
NextGen
CARW Training Room
August 13 | 11:45 AM-1:15 PM
Lunch and Learn
CARW Training Room
August 20
CARW Golf Outing
North Shore Country Club
RSK: A list of CARW Events and CE.
---
Available sf: 5,397
Max Contig sf : 5,397
Rent PSF (Annual: $12.00-$14.00
Lease Type: Gross
…more
---
Affordable. Versatile. Excellent visibility. A unique gem tucked alongside Madison's West Beltline Highway 12/14…
---

August 22 @ 1:00 pm – 5:00 pm
Gather your team of 4 – $20/team. Deadline is August 8, but could fill up sooner. Space is limited! Backpack for Buddies: Please bring a NEW backpack to help us reach our goal of 100 backpacks for kids in need! Click on the link below for the registration form. Bocce Ball & Backpacks 2018
New Developments for Commercial Brokers 2018 Review

RSK: In case you missed the RASCW Commercial Update Seminar a link to the powerpoint presentations is above. Worth the time to go over it
---
The state ranks last in the nation for elementary school teacher salaries. For one rural school district, building a tiny-home community for staffers is one way to address the issue.
Sydney Scharer teaches fifth grade at Senita Valley Elementary School in Vail, Arizona, a small but fast-growing community in the Sonoran Desert southeast of Tucson. The Vail School District spans 425 square miles of adobe-style suburban housing developments sprawling amid the stands of saguaro and ocotillo in the foothills of the Rincon and Santa Rita Mountains. According to Zillow, the average home price is $258,600—and there are no apartments located within district boundaries…
RSK: Great idea period. However, I can`t see living in anything less than 695 sf myself.
Ken Notes: It all depends on your lifestyle. Many spend their time out and about so a bed and a shower is all they need. I lived in a hotel every other week for three years when at KC. Also compared to living out of a car or cardboard box a tiny home is luxury…
---

Our roster of restaurants reads like a who`s who of Madison`s favorite eateries: From Monty`s Blue Plate Diner, to The Avenue Bar, to Steenbock`s on Orchard, each is unique in its atmosphere and menu and each is the best at what it does!
…more
---
Landmark historic Madison restaurant on the market for the first time in 41+ years as the owners are ready to retire. 5,561 SF building on a 1.04 acre lot with plenty of parking. Sale also includes a rental property located on the adjacent parcel at 2912 E Johnson St. consisting of 3 apartments – one 2 bedroom – 1 bath unit on the first floor and two efficiency units on the 2nd floor…
---
Why is curb appeal important for your store? An enormous 95% of customers say that the external appearance of a store is one of the main influences on their decision on where to shop.
Small Business Curb Appeal Ideas
But how exactly do you improve the appearance of your store, to make it welcoming and appealing to as many customers as possible? Follow these tips:…
RSK: Landlords should take note as well. If the businesses are successful so should your cash flows be.
---

Offering real estate services and design-build construction solutions for growth oriented clients…
…more
---
Thanks you for sponsoring CIREX and Cirexnews.com
…more
---

Ruedebusch Development & Construction, Inc. is a highly qualified, vertically integrated full service commercial construction, and real estate development company located in Madison, Wisconsin which offers:
Commercial Real Estate Development
Design Build Construction
Commercial Real Estate Brokerage
Economic Development, Commercial Real Estate, and Facility Consulting
---
Mid-America Real Estate – Wisconsin, LLC offers the same high level of service in property leasing, asset management, tenant representation and investment sales for which Mid-America has become known.
---
Professional Real Estate Management and Sales
---
Newmark Grubb Gialamas specializes in investment sales, office, retail, industrial, land, multi-family properties and 1031 exchanges. Our knowledgeable, local brokers are subject experts in their field.
---

Expect Professional Management with a Personal Touch
with every T. Wall Urban Village.

(608) 575-1018 or Contact@TWallEnterprises.com

---
Our focus is your focus, our goals are your goals.
---
For lease on Medical Circle – Up to 4,902 SF Available
Currently being remodeled with new elevator
Open floor plans
Under new ownership
Beltline visibility & monument signage
Plenty of parking
call Mike Herl