CINCINNATI (Reuters) – Kroger Co and Silicon Valley startup Nuro will begin this autumn what they call the first real-world road test of an unmanned delivery vehicle, as the largest U.S. supermarket operator battles Amazon and others for U.S. dominance in fresh grocery delivery.
The test of Nuro's "R1" van, which is shaped like a rounded, silver lunch box, comes as Kroger and other store-based food retailers are racing to catch up with or gain an advantage over online retailer Amazon.com Inc, which sent grocery sellers scrambling to add home delivery after its $13.7 billion acquisition of Whole Foods Market last year.
RSK: At a max speed of 25 mph, this could be a road hazard.
Ken Notes: This will be a HUGE hit if we legalize cannabis — Wow man I could really go for some Doritos right now… (I am sorry but I could not resist the opportunity)…
---

CBG Summer Social
Date: Wednesday, August 8th, 2018
Time: 4:00 PM
Event Details:
It`s that time of year again for our annual August afternoon meeting with hors d`oeuvres and alcoholic refreshments! Please join us at Pontoon Porch from 4:00 – 7:00 p.m. We`ll have a short meeting and then it will be time to enjoy the food & drink. We hope you can join us!

……….
Congrats Deal of the year winners… Presentation Here!
Note from RSK: At our CBG Madison meeting on Wed. April 11th, CARW and Catalyst gave a demonstration on their property data system. To find out more go here. It is no charge for a few months.
Actually, there is no charge to list properties on the system… just to use the data and view properties. This is the opposite of Property Drive which charges for a listing but allows anyone to view the data and properties. We are neither endorsing or directing you to join Catalyst but want you to have the information to make a choice on your own company`s needs.
See More Here:
---
The Gialamas Company`s premier development. The park has over 57 buildings containing 200+ companies, occupying over 3.0 million square feet.
---
It feels to me like we are in extra innings, running on borrowed time.
Over the last eight years private equity real estate has witnessed some of the best total returns in its history. This has also coincided with the longest stock bull market in U.S. history. Some investors feel as if the current expansion can continue unabated. More disturbingly than that, and perhaps spoiled by the astounding returns in this cycle, many investors are still reaching for IRRs they achieved in the near past, blithely ignorant of the fact that most of the appreciation was the result of mean reversion and record low interest rates. Investors remain aggressive today when they should be defensive…
RSK: David is right on here. Investing will see its returns in cash flow, depreciation and debt reduction in my book. Appreciation if any will be a plus.
---
7.5 Acres on the Sugar River in Paoli, this 10 unit mixed-use commercial/residential bldg has 10 unique, large units many with high vaulted ceilings overlooking the Sugar River. No one unit is alike. 7.5 acres, makes room for additional units or building, C1 zoning allows many uses. Real Estate only for sale. Building is fully leased. 48-hour notice for showings 10-12 on Tues & Thurs. Proof of funds availability needed…
Ken Notes: Now this is a destination property!
---
Warehouse ceilings may be reaching farther into the sky, but it is not necessarily because tenants are demanding it.
"We are building 40-foot clear [ceiling heights]. We have not had a tenant to date utilize that," Core5 Industrial Partners Managing Director Lisa Ward said.
Developers have been raising ceiling heights and overall warehouse sizes for the past few years, especially as companies rely further on e-commerce to drive sales. Between 2012 and 2017, the average warehouse was 185K SF, 143% larger than the typical warehouse built between 2002 and 2007, according to a recent CBRE report. On top of that, ceiling heights climbed 4 feet to an average of 32.3 feet in the same period…
See Also:
Helping entrepreneurs start small delivery companies will let Amazon further ramp up its e-commerce engine–and might be the start of something even bigger.

RSK: Very interesting. I think the street level drive-in doors for Uber and Lyft deliveries would be more important than 40` high ceilings.
Ken Notes: Amazon is now offering $100,000 to independent last mile providers (see second article) and in dense areas up will be the only affordable option.
---
Mid-America Real Estate – Wisconsin, LLC offers the same high level of service in property leasing, asset management, tenant representation and investment sales for which Mid-America has become known.
idstr=362′
---
In 2017, $69.51 billion was spent on pets in the U.S., according to the American Pet Products Association. That's up 69 percent from one decade prior. As a whole, the global pet market is estimated at $109 billion. A share of that goes to veterinary care, which is a $17 billion industry in the U.S. alone.
So it's no surprise that the increased spend on pets is reflected in increased funding for pet-related startups…
RSK: Right up my tech/dog alley.
---
View Our May Digital Version Online Here

Subscribe to Real Estate CIREX Digest

Subscribe to CIREX to receive our monthly Real Estate Digest in PRINT.
Hundreds of property listings, organized for easy browsing.
New properties are featured every month.
Property/Drive CIREX Members alphabetically listed in our extensive directory.
---
Real property ownership comprises a group of rights, sometimes referred to by lawyers as the "bundle of sticks" theory. This means that property owners can retain the entire bundle of rights together, or they can separate out some of the rights and sell, lease, gift, or otherwise convey those rights to others. Among the bundle of sticks is the right to use the surface of the land and the right to own and use the minerals underneath the surface of the land. This ability to separate the minerals and related mineral rights from ownership of the surface causes confusion for many Wisconsin landowners; do I own these minerals or not?…
…more
RSK: Good question. One of our RE CE instructors from Reinhart, Maya, explains.
---

Ruedebusch Development & Construction, Inc. is a highly qualified, vertically integrated full service commercial construction, and real estate development company located in Madison, Wisconsin which offers:
Commercial Real Estate Development
Design Build Construction
Commercial Real Estate Brokerage
Economic Development, Commercial Real Estate, and Facility Consulting
---
Sears Holdings, which owns Sears and Kmart, has for the first time brought the two brands together under the same roof by opening a 10K SF Kmart inside a Sears store at 2307 Beverley Road in Brooklyn.
The retailer, which is beleaguered by falling sales and rising debt, is presumably testing the new initiative to see if the combined brands can spark some kind of turnaround, CNBC reports…
RSK: Now Sears Exec`s are starting to put on the thinking caps instead of just closing stores. They need to adapt and be able to morph.
Ken Notes: Sears needs / needed to become the "Appliance Amazon" — they had it all delivery outlets, brand names, good relations wilt other players, show rooms, repair… Alas it may be far to late…
---
Fantastic site for just about anything w/ hard to beat exposure & visibility. Perfect for LOTS OF OFFICE applications, but can be built to suit for many retail uses. Located on ideal corner of Boomer & Church St, w/ high traffic count to benefit large variety of business options. Ample parking off Utah St, w/ wide range of neighboring successful businesses to compliment your venture. Call today!
---
The commercial real estate data sector is rapidly and fundamentally changing before our eyes.
Startups like VTS, Reonomy and CompStak are launching new services, charting nationwide expansions, landing venture capital investments and securing institutional partnerships. As they widen their product offerings and user bases, these companies are beginning to resemble young versions of the industry`s Goliath: CoStar….
RSK: The only serious player in our market area is Catalyst and for S.C. Wisconsin is Property Drive.
Ken Notes: I hope we realize that PropertyDrive and Cirex are different animals in that they are local, have a different pay model, and actually provide the lions share of the data now used in the state system…
---

With over 200 experienced real estate professionals, Knight Barry provides exceptional support and service. Visit us online for more information about our 40+ commercial and residential offices throughout Wisconsin and Michigan.
---
The commercial real estate industry is evolving, but not everyone is keeping up.
What was the norm only a decade ago has been upended by two key factors: The use of technology has made processes, investment strategies and properties more efficient and the health of the U.S. economy is experiencing its second-longest period of economic expansion in history…
RSK: I like this.
---
With the largest Real Estate Practice of any law firm in Wisconsin, Reinhart offers clients custom-tailored real estate insight.
---
Brian Jacob admits that at first it might seem like he has "a horrible business plan" for his coworking space in Fort Lauderdale. But when all its parts work together, "it can create amazing opportunities for our customers," he said…
…Often, he said, the clients who came to him for consulting would be bright individuals with ambitious plans, but lacked a piece of the puzzle that would make their companies successful. Some of them needed funding. Some needed apps or software. Some just didn't have a good handle on marketing. Once he connected resources, a few of those businesses found success, so Jacob thought, "Let's create a facility where all that magic can happen."…
RSK: Just love this concept. How about the Uber of trucking? Why not. Really a fun read.
Ken Notes: I would make one observation, we need a more professional co-working space. I would love to see marketing firms or temp firms enter this space, both have product to offer the tenants immediately. I rand my technology consulting business in alliance with both a temp firm and the local Tech college – These were great partners…
---
Starbucks might finally be realizing what stand-up comedians have been saying for years: There are too many Starbucks.
The coffee titan announced that it will be closing 150 locations in fiscal year 2019, after years of averaging about 50 closures annually, the Wall Street Journal reports. Starbucks CEO Kevin Johnson acknowledged that the strategy of rapid franchising, with locations within supermarkets, airports and the like, had overextended the company and reduced profitability.
Starbucks has reportedly opened 3,000 new locations in the past three years, passing McDonald`s in terms of store count in the U.S. But sales have slowed in that same time, with the company reporting flat traffic in this year`s second quarter and predicting 1% growth in Q3…
RSK: I still laugh when I see a Broker who has a strip mall for lease say "Great location for coffee shop"….right.
Ken Notes: but great location for co-working coffee shop might be just the ticket…
---
JULY 2018

July 11 | 4:00 – 5:30 PM
NextGen
CARW Training Room
July 11 | 11:45 AM-1:15 PM
Lunch and Learn
Ballpark Commons Development
Rock Complex
July 26 | 5:30 – 10:00 PM
25th Anniversary
Discovery World
RSK: A list of CARW Events and CE.
---
Affordable. Versatile. Excellent visibility. A unique gem tucked alongside Madison's West Beltline Highway 12/14…
---
High Point Office Park is pleased to announce a new broker incentive program from now through the end of September 2018.
Lease 8,000 or more square feet for 5 years and receive $5,000.
Lease 2,000 or more square feet for 5 years and receive $1,500.
Lease 2,000 or more square feet for 7 years and receive $2,000.
Lease 2,000 or more square feet for 10 years and receive $3,000.
Lease under 2,000 square feet for 5 years and receive $750.
Lease under 2,000 square feet for 3 years and receive $500.
Ben Hurd High Point Office Park LLC
bhurd@iamgtllc.com ph: 608-213-3106 mobile: 608-213-3106
…more
---
I`ve been a commercial real estate broker for over 30 years. I`ve used CoStar and LoopNet for many of those years, and yes they have a lot of data, but I have gotten fed up with their inaccuracy and expense.
I started QuantumListing to address those problems. It has lots of user friendly features and once your 3 month free trial is over, it is reasonably priced ($79.99/year for an individual user)… …more
RSK: Yet another supposed solution to pay for your own data. To me, the model that will survive is the one that is free and will collect revenue from advertisers…like a FaceBook model.Ken Notes: Keep it simple… PropertyDrive lists what brokers want to list, it is current and accurate because brokers are paying for it, it is free to both the public and other brokers, it is a direct link between the broker and client…
---

July 10 @ 12:00 pm – 8:00 pm
Registration Deadline – July 6 Sign up for Golf (9 or 18 holes) , dinner or both! Click on the link below for the registration form. Southwest Chapter Golf Outing 2018..
July 18 @ 10:00 am – 6:00 pm
Register your team today – space fills up fast! Deadline is July 9, but don`t wait. This event traditionally sells out earlier than the deadline. Not a golfer? Join the fun by attending the after golf reception only. Be sure to register by July 9. Click on the link below for the registration form…
July 21 @ 7:00 am – 1:00 pm
Please join Team REALTOR® Riders! Sign up to ride or make a donation to the team today!
July 26 @ 5:00 pm – 10:00 pm
New Developments for Commercial Brokers 2018 Review

RSK: In case you missed the RASCW Commercial Update Seminar a link to the powerpoint presentations is above. Worth the time to go over it
---

Our roster of restaurants reads like a who`s who of Madison`s favorite eateries: From Monty`s Blue Plate Diner, to The Avenue Bar, to Steenbock`s on Orchard, each is unique in its atmosphere and menu and each is the best at what it does!
…more
---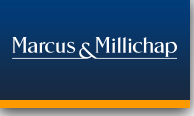 Second Quarter 2018
Economic Momentum Propels Occupancy to New Heights;
Private Investors Fuel Bidding in Secondary and Tertiary Markets

Hotel sector on track for exceptional room demand. Healthy employment growth and increased consumer spending continue to drive hotel performance nationwide. Occupancy rose to a 30-year high in March, driving increases in ADR and RevPAR. The trend will continue as the stimulative effects of the new tax laws drive economic growth and unemployment remains low. Several markets with large development pipelines, however, may face supply pressures, reducing occupancy and slowing RevPAR growth.
Record consumer and business confidence levels support expectations of strong consumption and business spending this year. These rising confidence levels will likely buoy room demand through the remainder of the year, keeping occupancy at a historical high.
A healthy pace of hiring, rising wages and a low unemployment rate are underpinning strong summer travel expectations, with travel associations expecting travel expenditures to increase by 5 percent this year. Rising expenditures will bode well for hotel occupancy, ADR and RevPAR.
The accelerating economy and improving property performance metrics have boosted supply additions in many markets, like Nashville, which may begin to weigh on occupancy improvement. The metro has more than 5,200 rooms underway, about 12 percent of its existing room inventory. Increased supply has outpaced room nights, with occupancy falling 60 basis points during the past 12 months.
RSK: Quality labor and shortage is always a problem in hospitality and restaurant areas.
---
Landmark historic Madison restaurant on the market for the first time in 41+ years as the owners are ready to retire. 5,561 SF building on a 1.04 acre lot with plenty of parking. Sale also includes a rental property located on the adjacent parcel at 2912 E Johnson St. consisting of 3 apartments – one 2 bedroom – 1 bath unit on the first floor and two efficiency units on the 2nd floor…
---
Building has Fastenal as anchor tenant with additional regional tenant, Aerospace and two other local tenants. Tenants in end cap of 5,000 sq. ft. on month to month lease with option to owner occupy if desired. Quality building in great corner location.
---

Offering real estate services and design-build construction solutions for growth oriented clients…
…more
---
Thanks you for sponsoring CIREX and Cirexnews.com
…more
---
Professional Real Estate Management and Sales
---
Madison Lifestyle Office Portfolio comprises 16 Class A properties totaling over 1.7 million square feet of leasable area and an additional 8.3 acres of development land. The portfolio is located on the west side of Madison, Wisconsin.
---
Newmark Grubb Gialamas specializes in investment sales, office, retail, industrial, land, multi-family properties and 1031 exchanges. Our knowledgeable, local brokers are subject experts in their field.
---

Expect Professional Management with a Personal Touch
with every T. Wall Urban Village.

(608) 575-1018 or Contact@TWallEnterprises.com

---
---
Our focus is your focus, our goals are your goals.
---
For lease on Medical Circle – Up to 4,902 SF Available
Currently being remodeled with new elevator
Open floor plans
Under new ownership
Beltline visibility & monument signage
Plenty of parking
call Mike Herl