HOFFMAN ESTATES, ILL. — In its first-quarter results released today, Sears Holdings Corp. says that it has identified approximately 100 non-profitable stores, 72 of which will begin store-closing sales in the near future.
The Hoffman Estates-based retailer had already announced plans to close 103 Kmart and Sears stores nationwide at the beginning of this year.
Sears says the closings are part of ongoing efforts to streamline the company's operations and focus on its best stores. After the 72 store closings, Sears will have 822 Kmart and Sears stores in operation. A full list of store closures can be found here…
RSK: Just a matter of when not if for Madison`s 2 locations.
Ken Notes: I can not believe that Sears is not picked up for it`s distribution channels not to mention Craftsman and Kenmore brands. They should be Amazons number one competitor, instead they are dying the death of one thousand cuts.
---
Ruedebusch Development & Construction

Ruedebusch Development & Construction, Inc. is a highly qualified, vertically integrated full service commercial construction, and real estate development company located in Madison, Wisconsin which offers:
Commercial Real Estate Development
Design Build Construction
Commercial Real Estate Brokerage
Economic Development, Commercial Real Estate, and Facility Consulting
---
C&W Analyst: New Wave of Store Closures on Deck for American Retail Market
LAS VEGAS — Another massive spate of store closures is coming in America, and both retail landlords and operators should expect to feel the strains of an over-retailed market until the next recession, according to one of the nation's leading analysts of retail real estate.
Garrick Brown, vice president of retail intelligence at Cushman & Wakefield's Rancho Cordova, California, office, believes that an overall economic downturn will be a key catalyst in alleviating America's excess retail space, as a recession will push retailers that are eking out a profit over the red line…
RSK: Too bad he really doesn`t say when just when the next recession hits…
---
Is Opportunity Zone Investment Worth the Risk?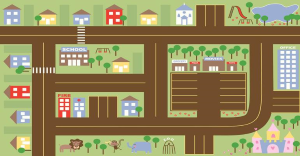 Investors should be wary of the risk profile of Opportunity Zone deals, which could be much higher in certain targeted census tracts than the stock market.
Federal initiatives designed to incentivize private investment in low-income communities have been around for years, often with mixed results.
Today, "Opportunity Zones," a program inserted into the new tax law, holds a lot of promise but represents a dramatic departure—with considerably more risk—from New Markets Tax Credits, a time-tested tool favored by real estate developers since the early 2000s…
…Similar to the like-kind 1031 exchange, Opportunity Zones are designed to reward long-term investment by deferring or abating capital gains taxes. Initially, investors defer their unrealized capital gains by reinvesting into an Opportunity Fund. They're taxed on just 85 percent of that original investment, as well as proceeds, if they stay in the fund for seven years. If an investment is held beyond 10 years, investors are only responsible for paying taxes on the original investment, making it the more cost-effective option…
RSK: We had this very same topic at our RASCW Commercial Update Seminar on Wed the 23rd. There is opportunity here but need to know where the zones are and the risk.
Ken Notes: Like other zones or districts the key will be to get one or two businesses in the zone that generate growth for the investors. Then the risk factor is minimized as new startups come and go. If I had a zone I would look for a distribution center as an anchor..
---
Madison Commercial
For lease on Medical Circle – Up to 4,902 SF Available
Currently being remodeled with new elevator
Open floor plans
Under new ownership
Beltline visibility & monument signage
Plenty of parking
call Mike Herl
---
Workspace Needs A Place To Chill, Millennials Say
What is one thing millennials want in an office that their parents probably never thought of? A place to relax.
That is the conclusion of a survey conducted by U.K. office interior specialist Dale Office Interiors, which found that over a third of 18- to 34-year-olds would favor prospective employers offering "chill-out zones."…
RSK: Who would have thought of course it is about "me time".
---
Landmark Oaks Grand Opening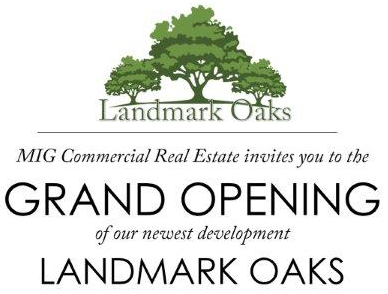 Thursday, June 28th from 1:00-3:00pm
We will be having music, food, and drinks on the 5th floor with the amazing views, and even some ice cream in the park after!…
---
One-Time Emerging Apartment Markets Are Becoming Emerging Office Markets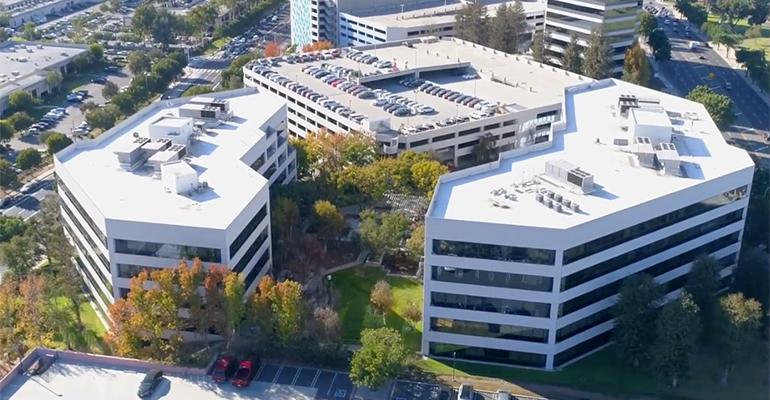 The migration of renters and employees has begun affecting office tenants, causing many employers to relocate to suburban markets as well.
As multifamily rents in core markets have continued to climb, investors, office tenants and residents alike have turned their attention to secondary markets. According to JLL's Investment Outlook report, secondary markets accounted for 50 percent of all U.S. office transactions last year, due to slowing demand and oversupply of product in core markets.
Renters
The San Francisco Bay Area, home to many of the top performing tech companies in the U.S., boasts some of the highest rents in the country. Several cities throughout the Bay Area were ranked in the top 10 for rent increases in 2017. San Francisco continues to lead the nation with an estimated median rent of $4,000 per month….
RSK: I find this very interesting. Is it the beginning of another migration to the "Burbs"?
Ken Notes: All one has to do is look at the EPIC Campus to see why suburban office space is the way to go if you want to grow and define your own space. They also have perfected the reverse commute…
---
June 2018 – Cirex Digital Version
View Our May Digital Version Online Here

Subscribe to Real Estate CIREX Digest

Subscribe to CIREX to receive our monthly Real Estate Digest in PRINT.
Hundreds of property listings, organized for easy browsing.
New properties are featured every month.
Property/Drive CIREX Members alphabetically listed in our extensive directory.
---
Video: Work continues on the Foxconn site
Drone video as construction continues on the Foxconn site south of Braun Road in Mount Pleasant…
…more
RSK: Pretty amazing and expansive.
idstr=2121′
---
High Point Office Park
Affordable. Versatile. Excellent visibility. A unique gem tucked alongside Madison's West Beltline Highway 12/14…
---
Slack Is Transforming The Way We Work. This Is What It Wants From Its Office Space
If workspace isn`t cool, then it isn`t working.
That is the motto for the latest generation of Dublin tech occupiers. But how cool is cool, and what effect is it having on the way workspace is occupied?
Ahead of the Dublin Workspace of the Future event on 21 June, Bisnow spoke to Slack Regional Workplace Manager Ciaran Chaney about the ways floorspace can promote the best work of our lives...

RSK: Even more wants and needs.
---
Knight Barry Title Group

With over 200 experienced real estate professionals, Knight Barry provides exceptional support and service. Visit us online for more information about our 40+ commercial and residential offices throughout Wisconsin and Michigan.
---
Business for Sale: Lake Aire Motel 436 Wisconsin Dells Pky Lake Delton WI
Buy a prime piece of real estate operating as a motel in Lake Delton. This property includes 29 rooms and is eligible for the Village`s funding assistance. Call for more information on funding of up to $750,000.00 or 15% of the project costs.
---
Artis REIT Open House
Artis REIT Open House and Cookout
June 5th
4:00 to 6:00 PM
We`ll be grilling out, enjoying refreshing drinks, and giving away great prizes.
Please RSVP if you can join us.
Brett
Brett Riemen CCIM SIOR
Artis REIT
ph: 608-830-6308
fx: 608-241-2201
mobile: 608-279-3339
…more
---
More Developers, Investors Turning To Parking As An Industrial Product Type
Tom Barbera
formed
Industrial Outdoor Ventures
in January 2017 with one goal: to carve a niche within industrial real estate from truck and trailer lots, container yards and freight terminals. The assets he is considering are parking only — no property on-site beyond maybe some truck repair services — often where access to warehouses is short. Trucks from haulers and shipping and logistics companies can park there short or long term.
…more
RSK: Now that is what I call a niche market!
---
IA Management
---
Quirky Events With Booze Gin Up Excitement For Brick-And-Mortar Retail Across The Country
Brick-and-mortar retail on the whole may not be dead or dying, but many boutique stores are feeling pressure to change and be noticed to stay afloat.
Local vintage and secondhand stores in Kenosha, Wisconsin, banded together for a three-hour "shopping crawl," where a group of 28 people hit multiple stores to find specialized deals as well as food and drinks. A similar event in Iowa City, Iowa, broadened the scope of stores involved, and added event-themed cocktails as part of the equation, the Wall Street Journal reports…
RSK: More collaboration for small retail is a good thing.
---
Why StoreForce WFM+ is the perfect fit for growing Specialty Retailer Soft Surroundings
Founded in 1999 as a catalog retailer,
Soft Surroundings
opened its first brick and mortar location in 2005. The St. Louis-based company offers upscale women's apparel, home décor, and beauty products online, through catalogs and at its stores. The stores are laid out to make women feel like they've jumped into the catalog – a reflection of the demand from their customers who enjoy the experience of seeing the merchandise. Understanding their customer base has led this dynamic specialty retailer to flourish instead of fail. They've expanded into their hottest markets with 60 brick and mortar locations and plans to open another 15 by the end of 2018. Brick and mortar are now essential to their brand delivery and business expansion…
…more
RSK: Like I always say you need both to make it work…let it morph into what it will be…and it will constantly be changing.
---
Reinhart Boerner Van Deuren s.c.
With the largest Real Estate Practice of any law firm in Wisconsin, Reinhart offers clients custom-tailored real estate insight.
---
Land for Sale: County Road N Cottage Grove WI
Parcel Size: 1.00-19.94 acres
Price PSF: $2.80
Price per acre: $122,000
Land Use Valuation: Yes
…more
---
The one retailer that Amazon can't seem to destroy is in cosmetics
Amazon is becoming one of the most important channels in beauty.
In Beauty and Personal Care, each of the top 10 categories on Amazon's US store are growing by at least 24% year over year, with some categories nearly doubling in size since the first quarter of 2017. Luxury products are particularly strong, growing at 57% in the first quarter of this year versus an increase of 30% for the total beauty segment, according to data source One Click Retail…
RSK: Somehow I think this is just a matter of time before the Big A makes it`s mark in this sector.
---
2018 Event Calendar
JUNE 2018

June 6 | 3:30 – 5:00 PM
New Member Orientation
CARW Training Room
June 7 | 9 – 10 AM
Coffee with CARW
Revitalizing the Menomonee Valley
June 11 | 11:45 AM-1:15 PM
Lunch and Learn
State of Manufacturing in Wisconsin with Kurt Bauer of WMC
June 13 | 4:00 – 5:30 PM
NextGen Construction Panel: Cost, Quality, Schedule & Construction Delivery Methods
CARW Training Room
June 20 | 3:00 – 5:30 PM
CARW/CoreNet
Northwestern Mutual HQ Event and Tour
RSK: A list of CARW Events and CE.
idstr=573′
---
For Industrial, There`s Only One Way Left to Build: Up
Industrial buildings are getting taller. A lot taller.
Over the last 60 years, industrial buildings in California`s Orange County have grown nearly 50 percent taller, to an average clear height of 31.4 feet, according to a new study by JLL.
Meanwhile, industrial vacancy continues to drop to new historic lows, now around 2.4 percent, according to CoStar data. Land in the built-out Orange County market in particular is becoming scarce….
…more
RSK: Only way in some situations is up for more capacity.
---
CBG NOTES: events…

CBG Meeting and CE -Elective C Financing
Date: Wednesday, June 13th, 2018
Time: 7:15 AM
Event Details:
Plan on attending our breakfast meeting and & CE Elective C Financing on Wednesday, June 13, 2018 at 2305 Crossroads. More details to follow. The breakfast meeting schedule is: 7:15 to 8:00 breakfast and networking 8:00 to 9:00 meeting 9:00 to noon CE. This continuing education class will be taught by Reinhart Boerner & Van Deuren, s.c. This approved course will count towards the credits needed for Wisconsin licensee renewal. If you have any questions, please contact Wendy Sullivan at 608/772-0060 or wendy@advantageosborne.com

Location: 2305 Crossroads
……….
Congrats Deal of the year winners… Presentation Here!
Note from RSK: At our CBG Madison meeting on Wed. April 11th, CARW and Catalyst gave a demonstration on their property data system. To find out more go here. It is no charge for a few months.
Actually, there is no charge to list properties on the system… just to use the data and view properties. This is the opposite of Property Drive which charges for a listing but allows anyone to view the data and properties. We are neither endorsing or directing you to join Catalyst but want you to have the information to make a choice on your own company`s needs.
See More Here:
---
RASCW Events

Foot Golf Tournament
June 13 @ 2:00 pm

–

4:30 pm

$10

Vitense Golfland – 5501 Schroeder Road
Soccer meets golf!
Played like golf, but with a soccer ball. Kick your ball down the fairway of the 9 hole course to a 22" diameter hole off to the side of each putting green.
Bring your own soccer ball! Each player needs their own ball. Very limited supply of balls will be available.
Register as a team of 2 or 4 players by June 1. Click on the link below for complete details.
Foot Golf 2018 Flyer
---
FoodFight Restaurant Group – WELCOME

Our roster of restaurants reads like a who`s who of Madison`s favorite eateries: From Monty`s Blue Plate Diner, to The Avenue Bar, to Steenbock`s on Orchard, each is unique in its atmosphere and menu and each is the best at what it does!
…more
---
Stop Faking Service Dogs
Here in famously pet-friendly Los Angeles, I encounter dogs that are blatantly not service animals on a daily basis. Recently, during a morning visit to my local café, I laughed when a woman whose tiny dog was thrashing around at the limits of its leash and barking fiercely at other customers loudly proclaimed that it was a service animal. "It's my service dog," she said to me, scowling. "You're not allowed to ask me why I need it!"…
RSK: I am putting this out there for all of us landlords. Emotional Support Animals are NOT covered by the ADA period. They have no special rights or training as do Service and Assistance dogs. So don`t be fooled or shamed by saying no. I am a dog l;over and would love to take my 2 Golden Retriever kids with me wherever I go but for respect of others and for real Service Dogs I do not. Fake is fake and there are many out there…don`t be fooled…
---
Building For Sale: 439 Grand Canyon Dr Madison WI
Over 5,500sq ft of turn key bar or restaurant available for sale. Buy the business and the building or just the building. Either way seller is open to Land Contract possibilities. Seller has put close to $200,000.00 in renovations in the past 12 months. Equipment is negotiable…
idstr=2127′
---
Building For Sale: Ella`s Deli and Ice Cream Parlor
Landmark historic Madison restaurant on the market for the first time in 41+ years as the owners are ready to retire. 5,561 SF building on a 1.04 acre lot with plenty of parking. Sale also includes a rental property located on the adjacent parcel at 2912 E Johnson St. consisting of 3 apartments – one 2 bedroom – 1 bath unit on the first floor and two efficiency units on the 2nd floor…
---
Building For Sale: – Moore`s Towing & Repair 3802 Mineral Point Rd Madison W
17,424 sq ft parcel with a 1,570 sq ft two bay service station. Corner lot across from Glenway Golf & Village Bar, currently Moore`s Towing. Zoned NMX ! Sellers are retiring Contact listing agent for all showings..
---
Crown Commercial Real Estate/Development, LLC

Offering real estate services and design-build construction solutions for growth oriented clients…
…more
---
Infinity Machine & Engineering Renews 34,100 SF Industrial Lease in Ashwaubenon, Wisconsin
ASHWAUBENON, WIS. — Infinity Machine & Engineering Corp. has renewed its 34,100-square-foot industrial lease at 995 Waube Lane in Ashwaubenon, just south of Green Bay. Scott Revolinski of Founders 3 Real Estate Services represented the landlord, LCM Funds Real Estate LLC, in the transaction…
---
Colliers Negotiates 19,773 SF Industrial Sale in Wauwatosa, Wisconsin

WAUWATOSA, WIS. — Colliers International has negotiated a 19,773-square-foot industrial sale in Wauwatosa for an undisclosed price. The property is located at 11200 W. Watertown Plank Road. Pat Hake and Russ Sagmoen of Colliers brokered the transaction. DEP Investments LLC was the buyer, while the seller was undisclosed
Notes:
---
Building For Lease: 4005 Felland Rd Ste. 106 Madison WI
4005 Felland Road, Suite 106, Madison, WI, 2700 square feet total with 1050 square foot office and 1650 square foot warehouse with drive-in door, available September 1st
---
Recent sponsors below…
Thanks you for sponsoring CIREX and Cirexnews.com
…more
---
The Gialamas Company, Inc.
The Gialamas Company`s premier development. The park has over 57 buildings containing 200+ companies, occupying over 3.0 million square feet.
---
Mid-America Real Estate Group
Mid-America Real Estate – Wisconsin, LLC offers the same high level of service in property leasing, asset management, tenant representation and investment sales for which Mid-America has become known.
---
Evans Properties, LLC.
Professional Real Estate Management and Sales
---
ARTIS REIT / Madison Lifestyle Office Portfolio
Madison Lifestyle Office Portfolio comprises 16 Class A properties totaling over 1.7 million square feet of leasable area and an additional 8.3 acres of development land. The portfolio is located on the west side of Madison, Wisconsin.
---
Newmark Grubb Gialamas
Newmark Grubb Gialamas specializes in investment sales, office, retail, industrial, land, multi-family properties and 1031 exchanges. Our knowledgeable, local brokers are subject experts in their field.
---
T. Wall Enterprises

Expect Professional Management with a Personal Touch
with every T. Wall Urban Village.

(608) 575-1018 or Contact@TWallEnterprises.com

---
Wisconsin Commercial Real Estate
Our focus is your focus, our goals are your goals.