Badger Property Investments to Develop 60,000 SF Industrial Building for SSI Technologies in Milton, Wisconsin
MILTON, WIS. — Badger Property Investments is developing a 60,000-square-foot industrial building for SSI Technologies Inc. in Milton, about 35 miles southeast of Madison. The property will be located in the Crossroads Business Park. Construction is expected to begin in May with completion slated for this fall. Janesville, Wis.-based SSI Technologies is a designer and manufacturer of a variety of sensors and control systems for the international automotive and heavy vehicle markets. Locally, the company has 1,000 employees and currently operates from three facilities in Janesville, with more than 400,000 square feet of combined manufacturing and office space. Bill Mears and Scott Pateros of Coldwell Banker Commercial McGuire Mears & Associates assisted SSI Technologies with the process…
…more
RSK: Congrats to Bill & Scott.
---
---

Wednesday, May 23, 2018
Host: MIG Commercial Real Estate
Landmark Oaks, 2921 Landmark Place, Madison
Registration: 1:00 pm • Program: 1:30 pm
Commercial Development Updates
City of Verona, Adam Sayre, Director of Planning and Development
City of Fitchburg, Michael Zimmerman, Assistant City Administrator/
Director of Community & Economic Development
City of Middleton, Mike Davis, City Administrator
This is a FREE program. Seating is limited.
Please email registrations@wisre.com to reserve your spot.
---
Mid-America Real Estate – Wisconsin, LLC offers the same high level of service in property leasing, asset management, tenant representation and investment sales for which Mid-America has become known.
---
Bon Ton Inc., which operates department stores around the country under the Boston Store, Carson's, Bon Ton, Bergner's, Elder-Beerman and Herberger's flags, has been a retail mainstay in Wisconsin and the Midwest. On February 4, 2018, Bon Ton filed a Chapter 11 bankruptcy in a failed attempt to locate a going concern buyer. In early April 2018, its assets were purchased in a bankruptcy auction by a consortium of liquidators, which almost immediately commenced going out of business sales which are expected to be completed by August 31. Bon Ton's creditors are trying to determine what their rights will be and, more importantly, what they may recover from the bankruptcy process…
…more
RSK: As the song goes "Got To Make The Best Of A Bad Situation"
---

Casino Trip

May 9 @ 8:45 am

–

5:00 pm

Join the Membership Networking Committee for a trip to Diamond Jo's Casino!
The bus will load at 8:45 am and leave promptly at 9:00 am from the parking lot between AMC Fitchburg and PDQ, on McKee Rd. The bus will leave Diamond Jo's at 3:30 pm, and return to Madison by 5:00 pm. The cost of the event is $20. Reservation must include payment by April 25th, space permitting….
---
View Our May Digital Version Online Here

Subscribe to Real Estate CIREX Digest

Subscribe to CIREX to receive our monthly Real Estate Digest in PRINT.
Hundreds of property listings, organized for easy browsing.
New properties are featured every month.
Property/Drive CIREX Members alphabetically listed in our extensive directory.
---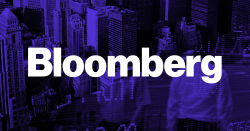 As Amazon remains seemingly unstoppable and the struggles of physical retailers like Toys "R" Us continue to make headlines, two trends in retail seem irrefutable: E-commerce will only get bigger, and physical retail needs to figure out how to reinvent itself. But some of the economic pressures facing both industries are changing the value equation. For the first time since the dawn of e-commerce, physical retail might find itself with some cost advantages over e-commerce firms — especially those not named Amazon.
RSK: I think for now convenience will win out but there will be a point where they diverge and cost will become a factor…and a drive to pick up the goods and do more shopping will be well worth it…
---
The Gialamas Company`s premier development. The park has over 57 buildings containing 200+ companies, occupying over 3.0 million square feet.
---
Amazon`s second headquarters: The pros and cons of the finalists
SAN FRANCISCO — The East Coast bested the West Coast in Amazon`s second-headquarters sweepstakes.
The online retailing giant announced the finalists for its so-called HQ2 Thursday, a surprisingly long list of 20 cities and states culled from an unwieldy 238 that began the process.
The nearly two dozen now double down to compete for a $5 billion capital investment and 50,000 new tech-oriented jobs…
RSK: Interesting. Who do you think has the upper hand?
---
Fully leased / 100% occupied by long time personal service businesses with long leases. Note: There is a reason why they are staying. Price to sell: $593,500 Cap Rate = 8.5
---

With over 200 experienced real estate professionals, Knight Barry provides exceptional support and service. Visit us online for more information about our 40+ commercial and residential offices throughout Wisconsin and Michigan.
---
Mall owners are spending millions – and in the case of the Westfield Century City in Los Angeles $1 billion – on makeovers to keep their retail centers fresh, hip and inviting.
It's hard to ignore the headlines screaming "retail apocalypse" these days, particularly when a steady stream of big players go out of business and store closures reach new highs. Cushman & Wakefield reports that major chains closed almost 9,000 stores in 2017, more than double the 2016 total. Retail bankruptcies reached 36 last year, only one shy of the record set in 2009.
Garrick Brown, Cushman & Wakefield's national retail research director & vice president for retail intelligence, expects those negative headlines to continue, projecting that as many as 1,000 department stores could shutter their doors by the end of the year. Those closures tend to hit Class B and Class C malls particularly hard…
RSK: I hope malls just do not become food and entertainment venues…still need goods and services other than that.
---
An $18B Rent Bill, A $934M Loss, But WeWork's Membership And Occupancy Is Growing
WeWork
is looking to raise $500M of debt in the junk bond market, and the offering documents for the bonds give rare insight into the flexible working giant's finances.
A report from Bloomberg, which reviewed the bond documents, showed that the company valued at $20B has an eye-watering rent bill and lost money last year, but is growing its membership and its occupancy.
WeWork has a global portfolio of 14M SF across 234 locations comprising 251,000 desks, the bond documents said. It has 220,000 members, up from 7,000 four years ago. It said that it had an 81% occupancy rate at the end of 2017, up 5% on the year before, and needs a location to be 60% occupied to make a profit.. …more
RSK: Not a good sign. I can relate. Like being a restaurant that serves a thousand meals a night but loses $3/plate. Can`t sustain this guys. Time to right the ship.
---
Affordable. Versatile. Excellent visibility. A unique gem tucked alongside Madison's West Beltline Highway 12/14…
---
How Target, Kroger And Design Within Reach Are Tapping Tech To Improve Your Shopping Trip
It's not so much the magic mirrors — or the virtual-reality headset that transports a shopper to the holographic kitchen of their dreams — that will bring new relevance to traditional retail stores as Amazon encroaches.
It's the unsexy technology that makes shopping easier, faster and more customized — the spot-on product offer, the no-fuss retrieval of an online order in store— that's more apt to update the shopping experience in meaningful ways.
RSK: SO the Target`s in our area will have more groceries from Kroger? Is this what I am reading?
---
…more
RSK: I guess it is up to us to choose what works for ourselves.
---
The Future of Commercial Real Estate: Market Dynamics and Technology Trends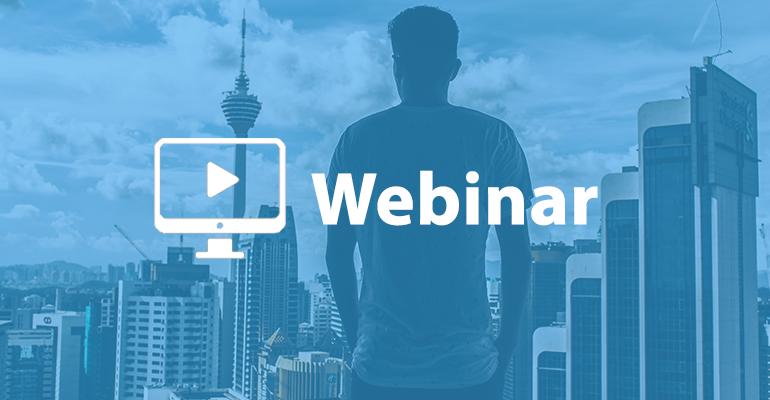 In commercial real estate, it is crucial to be in tune with the ebbs and flows of the marketplace because timing everything. These fluctuations dictate when you buy, sell, or hold in order to maximize the return on your investments. This rings true regardless of region or asset class your firm focuses on. As new real estate opportunities emerge and others fall by the wayside, an increasing number of technology solutions for CRE owners and operators are arriving with the goal of improving and driving business success. Whether you need to make data more digestible and actionable, improve your client communication, or add efficiency to transactions – there is a solution out there for you…
RSK: If you have the time worth the viewing or listening. If not…well…you can just keep reading Cirex News weekly to keep up with the trends. (Shameless plug)
---

Expect Professional Management with a Personal Touch
with every T. Wall Urban Village.

(608) 575-1018 or Contact@TWallEnterprises.com

---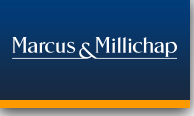 10-Year Treasury Report
Special Research Report
10-Year Treasury Breaks 3 Percent; Higher Rates a Positive Sign for Commercial Real Estate?

Rising interest rates spark fear from investors but reflect persistently strong economic growth that underpins commercial real estate performance. The 10-year Treasury rate inched past 3 percent for the first time since late 2013…
RSK: Already starting to show in CAP Rates.
---
MAY 2018

May 9 | 4:00 – 5:30 PM
NextGen
CARW Training Room
May 14- 19
NAR Mid-Year Conference
Washington DC
May 21 | 11:45 AM-1:15 PM
Lunch and Learn
CARW Training Room
RSK: A list of CARW Events and CE.
---
With the largest Real Estate Practice of any law firm in Wisconsin, Reinhart offers clients custom-tailored real estate insight.
---
2.63 acre prime commercial lot on Hwy V with 293 ft frontage. It sits directly across from Comfort Inn & next to Exxon Gas Mart.Located just 500 yds from interstate interchange, it has excellent exposure to high volume traffic counts. All utilities available.B-3 zoning in DeForest ETZ District permits a wide variety of uses. Call Jim Bisbee 608-219-4819 Sales price $405,000
---

Next Event:
CBG Sporting Clays Event on 5-22-18
Date: Tuesday, May 22nd, 2018
Time: 03:30 PM
Event Details:

CBG Sporting Clays Event on 5-22-18
Please register for our 4th CBG Sporting Clays summer social event at the Waunakee Gun Club on Tuesday, May 22. Shooting is optional and all are welcome to come out and socialize. Schedule will be shooting from 3:30 – 6:00 p.m. followed by food and drinks.

CBG Meeting and CE -(course TBD)
Date: Wednesday, June 13th, 2018
Time: 7:15 AM
Event Details:
Save the date for hosting our breakfast meeting and & CE (course TBD) on Wednesday, June 13, 2018. More details to follow. The breakfast meeting schedule is:
7:15 to 8:00 breakfast and networking
8:00 to 9:00 meeting
9:00 to noon CE. This continuing education class will be taught by Reinhart Boerner & Van Deuren, s.c. This approved course will count towards the credits needed for Wisconsin licensee renewal.
Congrats Deal of the year winners… Presentation Here!
Note from RSK: At our CBG Madison meeting on Wed. April 11th, CARW and Catalyst gave a demonstration on their property data system. To find out more go here. It is no charge for a few months.
Actually, there is no charge to list properties on the system… just to use the data and view properties. This is the opposite of Property Drive which charges for a listing but allows anyone to view the data and properties. We are neither endorsing or directing you to join Catalyst but want you to have the information to make a choice on your own company`s needs.
See More Here:
idstr=7′
---
Save The Date! May 18th
Wisconsin Commercial Real Estate will be hosting a broker luncheon at 1345 Deming Way (former Globe University) in Middleton on May 18th. During the luncheon we will present the many space options that are available at 1345 Deming Way, along with the building expansion capabilities. In addition, we will provide an overview of the new 20 acre mixed use project (RETAIL, RESTAURANT, OFFICE, RESIDENTIAL) located at the corner of Grand Ave. and Main St. in Sun Prairie.
More information about the event including the timeline will be sent out next week. Before deleting this email, please insert "lunch at 1345 Deming Way on 5.18.18" in your outlook calendar.
Jesse Schluter
Wisconsin Commercial Real Estate
ph: 608-669-2671
…more
---
Merger of T-Mobile and Sprint Could Reshuffle Millions of Square Feet of Office, Retail and Tower Space
The leaders of T-Mobile US and Sprint Corp. are likely to reshuffle their retail line-ups and cell tower networks while keeping headquarters operations in both Seattle and Kansas City should they win approval for a $26.5 billion merger announced Sunday.
The new company, to be called T-Mobile, would be headquartered in Bellevue, WA, with a second headquarters in Overland Park, KS, according to the companies…
…more
RSK: Not only will they be combining office space as well as retail, they will be abandoning a slew of cell tower leases…
---

Our roster of restaurants reads like a who`s who of Madison`s favorite eateries: From Monty`s Blue Plate Diner, to The Avenue Bar, to Steenbock`s on Orchard, each is unique in its atmosphere and menu and each is the best at what it does!
…more
---
And The Headline Reads "CoStar Prepared To Sue Thousands Of 'Freeloaders' Who Use System Without Paying."
Before I get started let me give all the linkbacks and credit to the Bisnow team, Mark, Champaign, and the author Jon Banister.
It's their story and all credit for the research, reporting, and writing go to them.
Again And The Headline Reads "CoStar Prepared To Sue Thousands Of 'Freeloaders' Who Use System Without Paying."
*What follows is a work of fiction. Names, characters, businesses, places, events, locales, and incidents are either the products of the author's imagination or used in a fictitious manner. Any resemblance to actual persons, living or dead, or actual events is purely coincidental.
The story begins…..
RSK: The Dukester goes after #Darkstar better than I…well he isn`t timid to use the language a lot of feel about their corporate attitude.
---
Landmark historic Madison restaurant on the market for the first time in 41+ years as the owners are ready to retire. 5,561 SF building on a 1.04 acre lot with plenty of parking. Sale also includes a rental property located on the adjacent parcel at 2912 E Johnson St. consisting of 3 apartments – one 2 bedroom – 1 bath unit on the first floor and two efficiency units on the 2nd floor…
idstr=1316′
---
CoStar Prepared To Sue Thousands Of `Freeloaders` Who Use System Without Paying
After winning a yearlong legal battle with its largest competitor over alleged data theft, CoStar Group is now turning its attention toward individual users stealing access to its platform.
CoStar CEO Andy Florance, on a quarterly earnings call Monday, said he is prepared to take legal action against the thousands of "freeloaders" who use CoStar without a valid license…
RSK: For some reason I feel like CoStar is a less than honorable company….just not in the spirit of CRE but totally in it for themselves.
---
Historic brick building w/ unlimited potential, approx. 24,000 sq. ft. Character abounds in the heavy wood beams, wood floors, brick interior walls. ADA compliant restrooms, new HVAC system, elevator, updated electrical systems, energy efficient windows. Onsite parking plus additional parking lot across street. From Waterloo 15 minutes to I94, 20 minutes to Hwy 151…
---

Offering real estate services and design-build construction solutions for growth oriented clients…
…more
---
Building For Lease: 55 Oaks Executive Center – 700 Rayovac Dr

Available sf: 860-3,155
Max Contig sf: 1,108
Rent PSF (Annual): $14.00-$15.00
…more
---
Zakkery Shoup would welcome the bevy of new tech like mobile ordering apps and self-service kiosks at Taco Bell, where he works — that is, if it weren`t always breaking.
"We deal with a lot of faulty equipment that seems to constantly stop working," the Tennessee resident told Business Insider.
While the introduction of new equipment at fast-food restaurants is driving up stock prices, they`re frustrating employees like Shoup who have to use them every day…
RSK: It`s a tough tough business.
---
This 19,472 square foot Class-B office building is part of the High Point Office Park on the westside of Madison. The office park offers walking paths around a natural setting with beautiful landscaping, a pond, gazebo and outdoor seating. Adjacent to and within walking distance to West Towne Mall and shopping center, which off ers our Tenants the convenience of all shopping, dining, hotel or entertainment venues they wish to patronize.
…more
---
Thanks you for sponsoring CIREX and Cirexnews.com
…more
---

Ruedebusch Development & Construction, Inc. is a highly qualified, vertically integrated full service commercial construction, and real estate development company located in Madison, Wisconsin which offers:
Commercial Real Estate Development
Design Build Construction
Commercial Real Estate Brokerage
Economic Development, Commercial Real Estate, and Facility Consulting
---
Professional Real Estate Management and Sales
---
Madison Lifestyle Office Portfolio comprises 16 Class A properties totaling over 1.7 million square feet of leasable area and an additional 8.3 acres of development land. The portfolio is located on the west side of Madison, Wisconsin.
idstr=508′
---
Newmark Grubb Gialamas specializes in investment sales, office, retail, industrial, land, multi-family properties and 1031 exchanges. Our knowledgeable, local brokers are subject experts in their field.
---
Our focus is your focus, our goals are your goals.