Design Concepts offers a template for the future of East Washington Avenue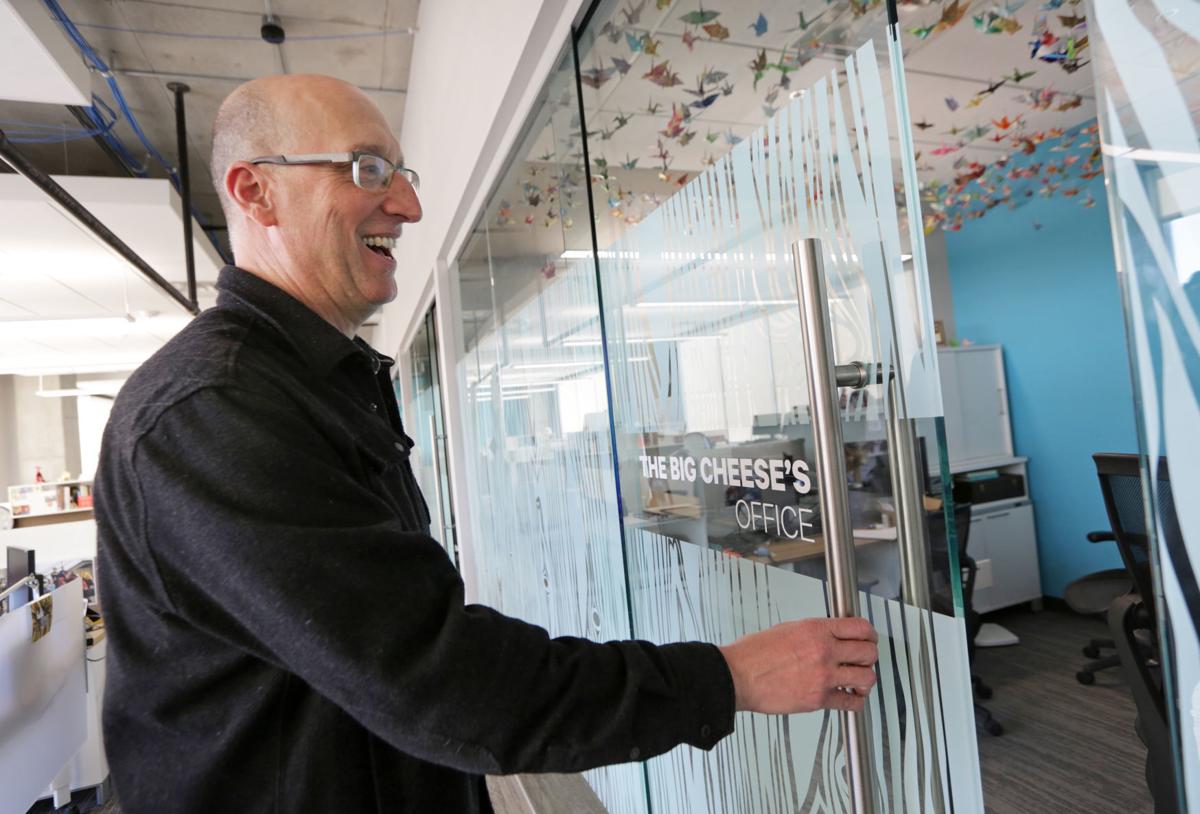 Dave Franchino is no longer avoiding East Washington Avenue.
For years, his office was located in the American Center Business Park north of Interstate 39-90-94. So when clients from out of town would visit Madison, trips Downtown were taken via the interstate, southeast to the Beltline with an exit onto John Nolen Drive. The route would give his customers a picturesque view of the city's Capitol skyline with Lake Monona and Monona Terrace in the foreground.
It also would bypass the blight of the isthmus with its empty manufacturing facilities, vacant car lots and overall depressing vibe that stood in contrast to the city's overall reputation…
…moreRSK: Some interesting ideas and concepts on East Wash. Just a few of the tenants that chose the strip for their business and more to come…not just apartments.

…more
The Gialamas Company`s premier development. The park has over 57 buildings containing 200+ companies, occupying over 3.0 million square feet.
---
These Salad Vending Machines Have Become One Of Chicago's Hot Lunch Spots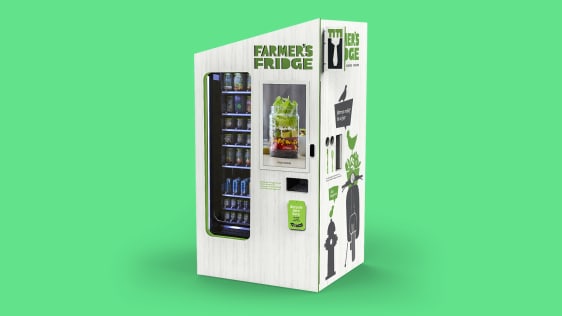 In one of his first jobs after college, Luke Saunders happened to take a sales job that required driving 1,000 miles a week through Indiana, Ohio, Michigan, and Kentucky. Dinner, most of the time, meant fast food. Lunch might be a bag of chips or a soggy burrito from a convenience store. Saunders realized there needed to be a better way to access healthy food anywhere….
…more
RSK: I am sure Madison will be next. They will do well here and no doubt cut into some restaurant lunch business. Maybe restaurants will have a $7 or $8 salad lunch to go themselves. Lots of salabilities here.
---
…more
Our focus is your focus, our goals are your goals.
---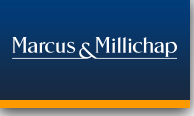 Toys R Us Downfall Reiterates Changing Retail Climate;Potential Retail Replacements to Emphasize Experiences
New age of retail forces adaptation. The rapidly evolving retail landscape bypassed Toys R Us, resulting in a bankruptcy protection filing and ultimately the announced closures of roughly 800 locations. Well-established brands shuttering stores have become a common theme in recent years as companies who fail to adapt to the new retail reality operate with outdated strategies. The company's weakened balance sheet hampered efforts to make investments to modernize its business model and compete with Amazon, Walmart and Target. Due to the firm's limited online capabilities and inability to transform into an experiential retailer, consumers soon found quicker and cheaper ways to purchase toys that bypassed this traditional toy powerhouse. Strong Internet competition led to Toys R Us' diminishing market share and the competitive gap slowly widened until it was beyond the company's ability to bridge.
Access Full Report… …more
RSK: The more scientific reasons other retailers should take a hint from the Toys R Us bankruptcy…
---
Building For Sale: Vierbicher Building – 400 Viking Dr Reedsburg W
Approximately 20,000 sq. ft. single tenant NNN investment property located in Reedsburg, WI (only 50 miles from Madison). Roughly 5 years remaining on the lease with no Landlord responsibilities. Tenant has recently replaced the roof and all the HVAC units. Rare opportunity to purchase a single tenant investment property with a credit tenant at a 10% cap rate!
---

April 5 @ 8:30 am – 11:00 am
We all know we need to learn to protect ourselves, but we don't always take the time to do so. This short program will discuss ways you can help protect you and your clients. Don't miss out on this important information! Presenters Rick Corey, Technology and Marketing Coach, RE/MAX Preferred and former Network Administrator and Trainer […]
---
Building For Lease: 22 N Carroll St WI 53701
Capitol Square location! 850 SF suite has three private offices, reception, storage and in-suite kitchenette. Very nice space in an exclusive location…
View Our April Digital Version Online Here

Subscribe to Real Estate CIREX Digest

Subscribe to CIREX to receive our monthly Real Estate Digest in PRINT.
Hundreds of property listings, organized for easy browsing.
New properties are featured every month.
Property/Drive CIREX Members alphabetically listed in our extensive directory.
---
Self-storage: How warehouses for personal junk became a $38 billion industry
One in 11 Americans pays for space to store the material overflow of the American dream
Despite recessions and demographic shifts, few building types have boomed like self-storage lockers. In fact, they've proven to be one of the surest bets in real estate over the last half century, while malls, starter homes, and even luxury commercial space in big cities, once safe and steady investments, have struggled. Behind the combination locks and roll-up doors lies a $38 billion industry…
…more
RSK: Some interesting facts here. I believe there is room for growth and the last mile concept is in play as well. Ahhh, the marginal propensity to consume (space).
---

…moreAffordable. Versatile. Excellent visibility. A unique gem tucked alongside Madison's West Beltline Highway 12/14…
---
3 things for landlords to remember about CAM reconciliations
Whether it's for office, retail or industrial properties, the preparation of common area maintenance (CAM) reconciliation statements—those charges recoverable by landlords for maintenance costs under a lease—is often done not by accountants, but by property managers; in other words, professionals who typically focus on leasing and tenant operational and relationship matters are less likely to focus on accounting issues. The preparation of CAM reconciliations can be time-consuming and cumbersome, and certain less-common lease clauses can be easily forgotten. This can result in the landlord leaving money on the table.
Every tenant lease is unique and costs are variable; amendments can change them from year to year… …more
RSK: Good article on a few things you may forget about CAM`s. Such as interest for one.
---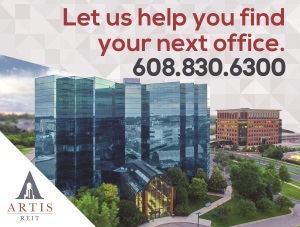 …more
Madison Lifestyle Office Portfolio comprises 16 Class A properties totaling over 1.7 million square feet of leasable area and an additional 8.3 acres of development land. The portfolio is located on the west side of Madison, Wisconsin.
---
1 in 5 U.S. retail shops are still at risk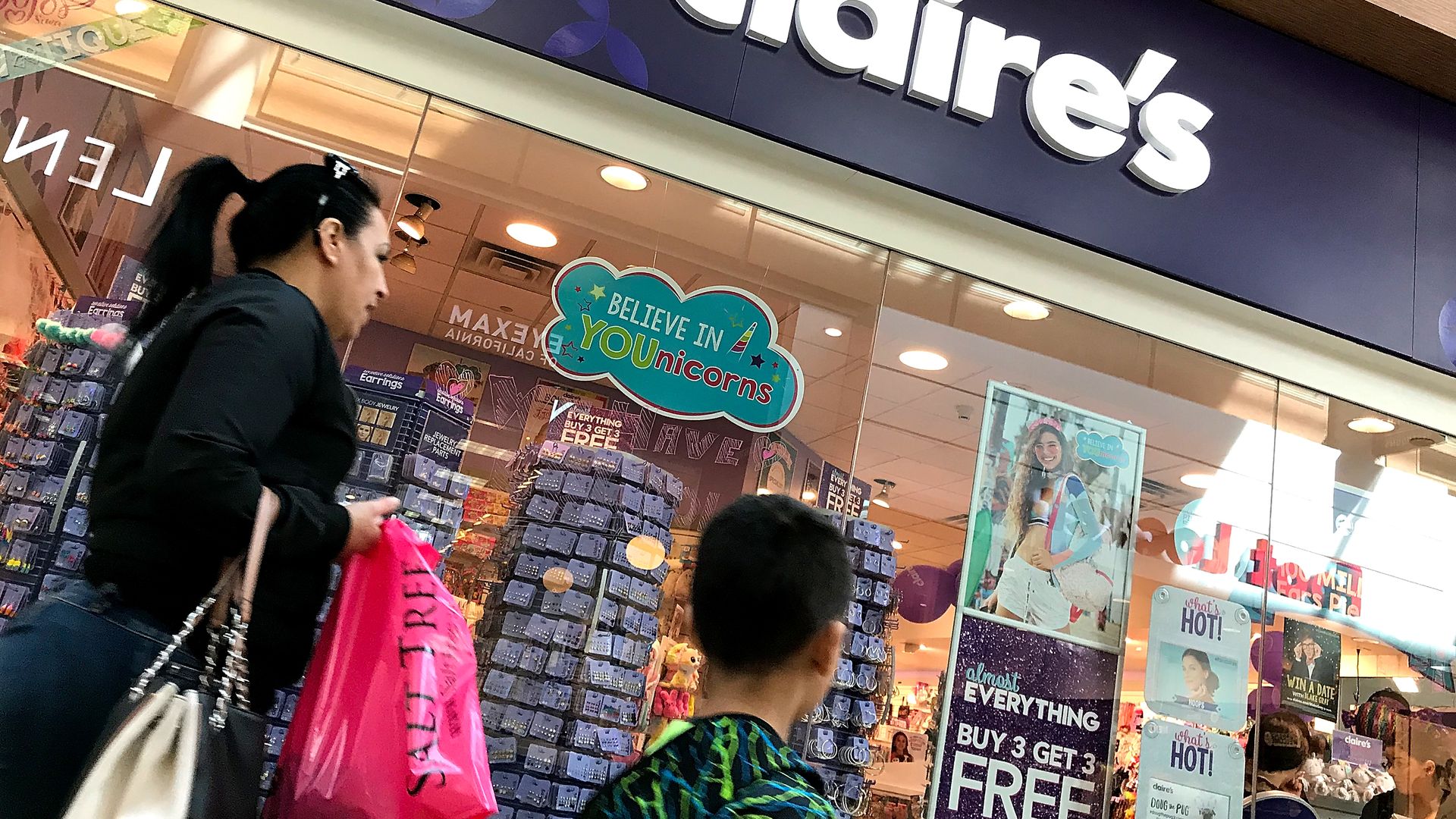 Amid a retail bloodbath last year and the first two months of 2018, the U.S. still has far too many shops, and their numbers need to shrink — 1 out of 5 need to close to reach the historical average, according to Costar, a research firm.
By the numbers: Ryan McCullough, senior real estate economist with Costar, said the U.S. has 18% too much retail space when compared with the historical average.
To return to where they should be, U.S. retailers would need to maintain current sales, but close almost 1.6 billion square feet of selling space…..
…more
RSK: So will they be big box stores or ma and pa franchises. Hard to say but betting on a mix. Amazonization….you will be hearing that word quite often.
---

…more
---
More Than Open Concepts And Espresso Machines: How Office Landlords Score Tenants in 2018
When SL Green Executive Vice President and Director of Leasing Steven Durels starts working on an office building, he begins by asking a simple question: "Who do we want to move in here?"
From there, Durels said he thinks about how a building should look from the outside, what kind of interiors are best, what type of amenities should be included and what retailers should take up the commercial space.
"There's strong tenant demand across the market overall," Durels said. "[It's a matter of] how do you excel within the market?"…
…more
RSK: I like this for two reasons. Not everyone needs or wants open office, Foosball and free mimosas in their work space. You need to tailor your space to the type of tenants you want and how they want to present themselves. No one size and amenities fits all. Good article…
---
APRIL 2018

April 11 | 4:00 – 5:30 PM
NextGen
CARW Training Room
April 16 | 11:45 AM-1:15 PM
Lunch and Learn
CARW Training Room
April 18 | 8:30 AM – 6:30 PM
ICSC/ CARW Retail Conference
Potawatomi
April 23 – 26 | 8:30 AM – 5:00 PM
CE Credits / CI 103
CARW Training Room
…more
RSK: A list of CARW Events and CE.

---


…more
With the largest Real Estate Practice of any law firm in Wisconsin, Reinhart offers clients custom-tailored real estate insight.
---
LOS ANGELES (Reuters) – Shoppers are making more quick trips to Whole Foods stores that have installed Amazon.com (AMZN.O) lockers, giving the natural and organic retailer a new way to boost sales, research from location data advertising firm inMarket showed on Monday…
…more
RSK: And soon Walmart will team up with Kwik Trip ha…
---
Building For Sale: The Bridge Inn Motel — 15 Deer Park Rd Tomahawk WI
16 Unit Motel on Wisconsin River in downtown Tomahawk. 14 rentals + 2 live-in suites + office. Walking distance to restaurants, bars, bait shops & grocery store. Ample parking for trailers & boats. Furniture, electronics & equipment included in purchase price of $465,000. www.thebridgeinnmotel.com…
---


Our roster of restaurants reads like a who`s who of Madison`s favorite eateries: From Monty`s Blue Plate Diner, to The Avenue Bar, to Steenbock`s on Orchard, each is unique in its atmosphere and menu and each is the best at what it does!
…more
---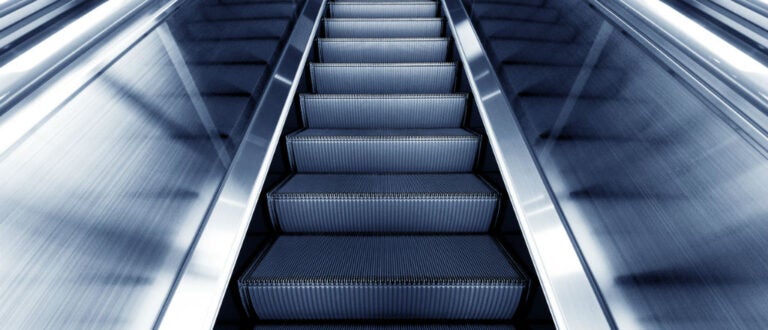 There is dire news coming out of the American retail industry these days. Malls that once teemed with eager shoppers are slowly dying, big-box stores are losing ground to e-commerce, and many legacy chains are shrinking their numbers in a too-little-too-late strategy to save themselves. Experts say it all points to a revolution that has been sparked by a sea change in consumer behavior, thanks to the ease of online shopping…
…more
RSK: This time it is "Sellers Beware"!
---
Landmark historic Madison restaurant on the market for the first time in 41+ years as the owners are ready to retire. 5,561 SF building on a 1.04 acre lot with plenty of parking. Sale also includes a rental property located on the adjacent parcel at 2912 E Johnson St. consisting of 3 apartments – one 2 bedroom – 1 bath unit on the first floor and two efficiency units on the 2nd floor…
---
Toys R Us stores set to be bid on by Target, Big Lots and Aldi, among others
A handful of Toys R Us stores are scheduled to be bid on later this week.
Companies interested in the locations include Target, Aldi, Big Lots and some real estate investment trusts.

Several Toys R Us stores are scheduled to be auctioned off later this week, according to court documents filed Tuesday that were reviewed by CNBC.

Out of the 58 "qualified bids" being considered, Target and Aldi both are looking at one location in Kendall, Florida, which is near a handful of college campuses. Big Lots is bidding on five stores — in Fresno, California; Exton, Pennsylvania; Durham, North Carolina; Woodbridge, Virginia, and Indianapolis. Furniture chain Raymour and Flanigan is looking to bid on three stores — two in New Jersey and one in New York. Golf & Tennis Pro Shop, which owns PGA Tour Superstore, will bid on the same Indianapolis store as Big Lots, along with a store in Vernon Hills, Illinois…
…more
RSK: I am sure in our area they will be very selective as not to undermine their existing customer base. Both stores in Madison are on out lots at East & West Towne Malls.
---

Please save the date for our upcoming continuing education and quarterly meeting, scheduled for Wednesday, April 11th. Our event will be held at The Lyric, located at 1010 E. Washington Avenue.

The schedule for the event is as follows:
7:15-8 am: Breakfast and Networking
8-9 am: Meeting and presentation by REDI Comps
9 am-12 pm: CE 4
Additional details related to parking and where to go upon arrival will follow closer to the event. Looking forward to seeing you all then.
CBG Board
Katie West
Oakbrook Corporation
ph: (608) 443-1023
fx: (608) 443-1123
mobile: (608) 833-6333
Congrats Deal of the year winners… Presentation Here! …more
---
Building For Lease: Essex Square Retail East Town Blvd Madison WI
Essex Square Shopping Center has 2,180 sq. ft. of prime retail space available. Essex Square is located on East Washington Ave directly in front of East Towne Mall. Come join Pier 1 Imports, Half Price Books, Penzeys, Great Clips and others.
---


Offering real estate services and design-build construction solutions for growth oriented clients… …more
---
The commercial real estate industry has a reputation for being slow to adopt new strategies and technologies. Some might even call it "stodgy" or "set in its ways" or "downright mumpsimus." In the interest of our continued readership, I'm going to curtail the list there.
In the last few years, though, there has been a sea change in CRE firms' willingness and enthusiasm for everything new. Partly, that may be because the stereotype was never really accurate in the first place – buildings are already far more complex and technology-laden than most people are aware – and partly it's because of the plethora new technologies hitting the market in a form that can be profitably applied to the industry's needs.
---
71,750 S.F. industrial with 3,850 S.F. office. Separate cold storage building of 8,000 S.F. Eight (8) docks and one (1) drive-in door.

Price: $2,100,000
Size: 83,600 sf
Parcel Size: 9.59 acres
Zoning: M3
---
Thanks you for sponsoring CIREX and Cirexnews.com
…more
---

608-255-2700
www.KnightBarry.com
…more
With over 200 experienced real estate professionals, Knight Barry provides exceptional support and service. Visit us online for more information about our 40+ commercial and residential offices throughout Wisconsin and Michigan.
---
Ruedebusch Development & Construction

Ruedebusch Development & Construction, Inc. is a highly qualified, vertically integrated full service commercial construction, and real estate development company located in Madison, Wisconsin which offers:
Commercial Real Estate Development
Design Build Construction
Commercial Real Estate Brokerage
Economic Development, Commercial Real Estate, and Facility Consulting
---

…moreMid-America Real Estate – Wisconsin, LLC offers the same high level of service in property leasing, asset management, tenant representation and investment sales for which Mid-America has become known.
---


…more Professional Real Estate Management and Sales
---


…moreNewmark Grubb Gialamas specializes in investment sales, office, retail, industrial, land, multi-family properties and 1031 exchanges. Our knowledgeable, local brokers are subject experts in their field.
---

Expect Professional Management with a Personal Touch
with every T. Wall Urban Village.

(608) 575-1018 or Contact@TWallEnterprises.com
…more