CBRE North America | Second Half 2017 Cap Rate Survey
CBRE is pleased to present its semiannual North America Cap Rate Survey for H2 2017, which reveals cap rates and pricing trends for all major property types in major markets across the U.S. and Canada.
U.S. cap rates for retail assets inched up in H2, while those for industrial and multifamily assets fell slightly. U.S. office and hotel sector cap rates were generally stable. In Canada, cap rates for industrial, hotel and multifamily fell markedly, while office declined slightly and retail inched up.
The report includes an intro from Spencer Levy, who examines market-moving events from year`s end through mid-February 2018, and provides a cap rate outlook for the year titled The Battle Between the Secular Elephant and the Cyclical Bear Heats Up… …more
---
2018 Office Investment Forecast
National Report, 2018
National Office Property Index (NOPI)
Robust office demand from growing technology firms moved Seattle-Tacoma up one notch to lead this year's Index…
National Economy
Corporate tax cuts might play a role in reshaping the economy and could lift the office market moving forward…
National Office Overview
Completions below the historical average and steady space demand will drive office property operations into 2018..
Capital Markets
Investors have largely adapted to the rising interest rate environment as the Federal Reserve…
Investment Outlook
Investors have reaped gain….
---
IA Management
---
CTDI Signs 166,620 SF Industrial Lease in Pleasant Prairie, Wisconsin
PLEASANT PRAIRIE, WIS. — CTDI has signed a 166,620-square-foot industrial lease at Majestic Badger Logistics Center in Pleasant Prairie, about 37 miles south of Milwaukee. The global engineering, repair and logistics company will occupy the space within the 424,164-square-foot Building 1. Features of this building include a clear height of 36 feet, ESFR sprinkler system, large truck courtyard, 292 car parking spaces and office space. CTDI is the first tenant within
the industrial park, which is owned by Majestic Realty Co. John Morrissey of Jackson Cross Partners represented CTDI in the lease transaction.
…more
RSK: S.E. Wisconsin just keeps exploding with warehouse/distribution/manufacturing doesn`t it…
---
Download your FREE Executive Summary Template for Multifamily Loan Requests Now!
Use
this template to quickly gauge interest from multifamily & commercial real estate lenders by clearly and concisely explaining your loan request so that they can provide you with meaningful feedback sooner than later…
RSK: Great tool for multi family loan apps or with as bit of tuning any CRE application…
---
Building For Lease: 30 on the Square 30 on the Square 30 W Mifflin St Madison WI
Three full floors will be available end of 2018. Call or email for specifics…
---
Mid-America Real Estate Group
Mid-America Real Estate – Wisconsin, LLC offers the same high level of service in property leasing, asset management, tenant representation and investment sales for which Mid-America has become known.
---
Gift Baskets And Apple Watches: How CoStar Courted 1,000 Former Xceligent Clients In 2 Months
CoStar`s efforts to court former Xceligent customers after its competitor shut down appear to be paying off.
The D.C.-based commercial real estate data company has signed roughly
1,000 former Xceligent client firms since mid-December, CoStar CEO Andy Florance said on the firm`s quarterly earnings call Thursday.
CoStar had been embroiled in a yearlong legal battle with Xceligent before its competitor ultimately filed for Chapter 7 bankruptcy protection Dec.
14. Florance said this left 5,000 companies nationwide without a commercial real estate data provider, a potential customer base that he estimated could yield CoStar an additional $50M in annual revenue….
RSK: Why do I have a love/hate relationship with these guys?
---
RASCW Events

Game Changer Business Reboot 2018
March 8 @ 8:30 am

–

11:00 pm

Promega BTC Auditorium – 5445 East Cheryl Parkway
Featuring Game Changers in Business and Communities
Nobu Hata, Director of Member Engagement, National Association of REALTORS®
Tommy Walls, Senior Director of Programs & Taft Club Director, Boys and Girls Club
Tom Farley, Master of Ceremonies, Director of Marketing, Fairway Cares
For complete details, please click on the link below for the event flyer.
Game Changer 2018 Flyer
Cost is $20 – Please register by March 5, 2018
Click Here to Register
---
Building For Lease: 2340 Winnebago St Madison WI
High visibility location with frontage along East Washington Avenue. Great opportunity for a business in expansion mode seeking temporary space in the popular near east/Union Corners neighborhood. Site is adjacent to the new UW Heath Clinic and new mixed-use housing development…
---
Land Prices Soar As The Warehouse Boom Transforms Traditional Farming, Factory Communities
A boom in warehouse construction fueled
in large part by e-commerce is bringing sweeping change to municipalities that once relied on farms and factories to fuel the local
economy.
As companies like Amazon and FedEx develop large fulfillment centers in areas like Jackson County, Georgia, which is roughly 50 miles northeast of Atlanta, it has led to an increasingly tight labor market. This has subsequently put pressure on employers to raise wages, Bloomberg reports….
RSK: This is exactly what is happening in S.E. Wisconsin and the Pleasant Prairie area…
---
AMAZON This company built one of the world's most efficient warehouses by embracing chaos
When Dave Alperson got his first job at an Amazon warehouse in 1997, as a temporary hourly employee, it involved walking around the warehouse with a list of where to find products—mostly books—that customers had ordered.
Twenty years later, as a regional director of operations
for Amazon in Indiana, he oversees 18 warehouses that barely resemble where he started. Amazon now sells millions of products; each of its 149
warehouses ship tens of thousands of them each day; and those warehouses now look like live-action games of Chutes and Ladders—whizzing with a meticulously coordinated system of conveyor belts, slides, and machines that do everything from attach labels to boxes to check weight for quality control…
RSK: This is very cool and interesting. Love to go visit an Amazon warehouse.
Ken Notes: WisconsinDevelopment.com could make that happen, anyone want to sponsor a road trip???
---
NEW March 2018 – Cirex Digital Version
View Our March Digital Version Online Here

Subscribe to Real Estate CIREX Digest

Subscribe to CIREX to receive our monthly Real Estate Digest in PRINT.
Hundreds of property listings, organized for easy browsing.
New properties are featured every month.
Property/Drive CIREX Members alphabetically listed in our extensive directory.
---
Ruedebusch Development & Construction
Ruedebusch Development & Construction, Inc. is a highly qualified, vertically integrated full service commercial construction, and real estate development company located in Madison, Wisconsin which offers:
Commercial Real Estate Development
Design Build Construction
Commercial Real Estate Brokerage
Economic Development, Commercial Real Estate, and Facility Consulting
---
How to Use Virtual Reality to Engage Commercial Real Estate Tenants
Want to show your tenants what their future space will look like? Virtual Reality is an excellent tool to do just that.
For the past 35 years, designers have shared their ideas for space with our clients using two-dimensional computer renderings. For more than three decades, these renderings have been the best way to convey the design being considered. Working with a client recently, Avison Young took design to the next level by using Virtual Reality (VR).
For a tenant, Avison Young is also project managing the design, build-out and move into a new 175,000-square-foot office space. The new office space features lots of natural light, no private offices and low-height workstations, and will be LEED-certified — the location is a
modern departure from our client`s current office space and a change for our client`s employees… …more
RSK: Not sure our CRE market is buying into this to date.
---
Building For Lease: Bank of Sun Prairie Center Bank of Sun Prairie Center 695 E S Grand Ave Sun Prairie
Prairie Lakes is greater Madison`s newest and largest regional shopping center, conveniently located between Madison and Sun Prairie, WI. Prairie Lakes is anchored by many powerhouse retailers; Cabela`s, Costco, Target, Hilton Garden Inn and Woodman`s to name a few. Amazing views from this second floor space!
---
Building For Sale: Tarver Graphics, Inc. – 4502 Tompkins Dr Madison WI
8,500 sq. ft. Approximately 6,500 sf of warehouse & 2,000 sf of newer office. 14` drive in door and 1 loading dock. Large lot with room for expansion. 2 restrooms. Shop area is very clean with 16`ceilings, air filtration and handling. 1000 Amp service, break room kitchenette, server room. Storage shed. 39,000 sf lot room for expansion…
…more
---
Building For Lease: 710 Watson Rd Madison WI
6,600 sf to 8,200 sf of heated and hard to find sprinklered warehouse space.
2-3 loading docks with levelers, 22` high ceilings. Easy access to Beltline Hwy East or West and interstate. Limited use of drive in door. Gross lease. Currently used for pallet storage by owner. Nice clean space.
…more
---
High Point Office Park
Affordable. Versatile. Excellent visibility. A unique gem tucked alongside Madison's West Beltline Highway 12/14…
---
Retail`s New Dawn: The End Of The So-Called Retail Apocalypse
Retailers across the world face an unprecedented pace of change. From how they acquire customers to how they structure a supply chain to how they think about the in-store experience
–
retail is quickly evolving to meet rapidly shifting customer expectations.
Some analysts and even leaders in the retail industry find these changes threatening, hunkering down for the "retail apocalypse." No, this is not an apocalypse; rather, retail is experiencing evolution.
Change is good – it inspires betterment and fuels market growth.
Retailers today have the opportunity to pioneer a new landscape: a highly personal, customer-centric retail world deeply rooted in technology. Powered by customer data and aided by machine…
RSK: Okay…here is my take and story on buying clothing on line. Needed a new trench coat…..Macy`s had a sale on…looked at a London Fg British Khaki one ordered my usual size etc. etc. Received it 2 days later…way too large khaki is a dark brown…now I have to take a trip to Macy`s and exchange and I am sure they won`t have what I want. Is this on line customer satisfaction? Hmmmm. Stay tuned for report on my experience.
---
Building For Lease: 1001 Arboretum Dr Waunakee WI
13,500 SF available for lease, currently used as a day care center. Space can be divided and serve numerous uses. Features include: full kitchen, 8 classrooms, six rest rooms, six separate entrances. Part of the property site is devoted to playground serving the current day care.
---
Reinhart Boerner Van Deuren s.c.
With the largest Real Estate Practice of any law firm in Wisconsin, Reinhart offers clients custom-tailored real estate insight.
---
Apartment Managers Experimenting With New Solutions To Growing Package Problem
Many apartment owners have grown the size of their storage rooms to
try to keep up with the rapidly increasing volume of packages delivered
to their buildings, but some see that as an unsustainable approach and are beginning to turn to new solutions.
"The real estate industry as a whole is struggling with how to deal with this issue, and we need to look at how to redefine how to deal with
packages going forward," Bozzuto Vice President Stephanie Rath said. "We can't continue to grow storage spaces."…
RSK: I have the solution….let Amazon fix it. If they want to deliver packages and goods well give us an answer to the problem. They will probably just buy all the apartments instead.
Ken Notes: The person that solves the last mile problem will be the next self made billionaire. I think we will see a return to the old Sears Catalogue store, a convenient pick up point tied to other staples like groceries or gas…
---
ARTIS REIT / Madison Lifestyle Office Portfolio
Madison Lifestyle Office Portfolio comprises 16 Class A properties totaling over 1.7 million square feet of leasable area and an additional 8.3 acres of development land. The portfolio is located on the west side of Madison, Wisconsin.
---
Building For Sale: Somerset Apartments – Spring Green WI 53588
601-603 Sommerset boasts a strong rental history, an accessible location and separate single care garages for each unit. Located just 30
miles from Wisconsin's Capitol City. Great unit mix with sixteen (16) –
2bed/2bath and eight (8) – 1bed/1bath apartments. Each apartment has garage and washer/dryer. Confidentiality Agreement required for additional financial information.
---
Smart Buildings Need Smarter Cybersecurity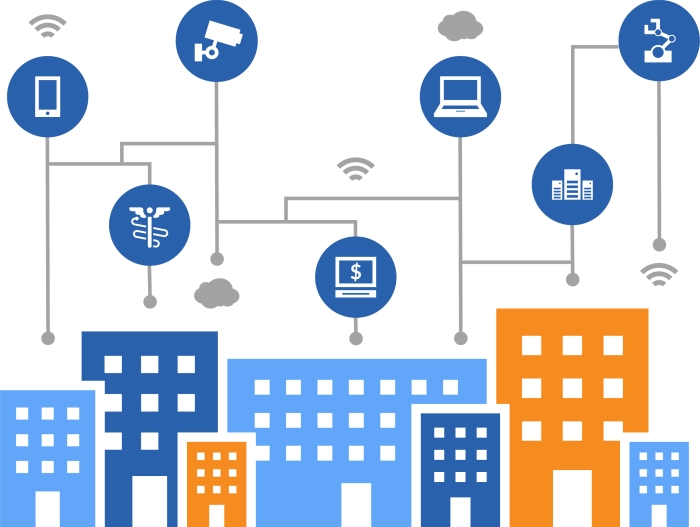 Smart building technologies are shaping the future of our cities, driven by the need for energy-efficiency, wide-spread adoption of Internet of Things (IoT) platforms, and government initiatives. Seeking to reduce costs through increased operational efficiency and streamlined
processes across IT, maintenance, facilities, distribution, and more, business are integrating these smart systems – such as Building Automation Systems (BAS) – across the organization on an ever-expanding scale.
Connectivity and Control Often Outweigh Security…
RSK: A little tech security for you…it may even help prevent fires eh?
Ken Notes: New tech is becoming extremely affordable the new
Wyze Cam is just 20 bucks and sets up in minutes…
---
2016 / 2017 Event Calendar
Thursday, March 15 | 11:30 a.m. – 5:00 p.m.
March Madness | iPic
Monday, March 19 | 11:45 a.m. – 1:15 p.m.
Lunch & Learn | CARW
Wednesday, April 18 | 8:30 a.m. – 6:00 p.m.
Retail Event | Potawatomi
RSK: A list of CARW Events and CE.
---
FoodFight Restaurant Group – WELCOME
Our roster of restaurants reads like a who`s who of Madison`s favorite eateries: From Monty`s Blue Plate Diner, to The Avenue Bar, to Steenbock`s on Orchard, each is unique in its atmosphere and menu and each is the best at what it does!
…more
---
Is Detroit the future of shopping? This man thinks so.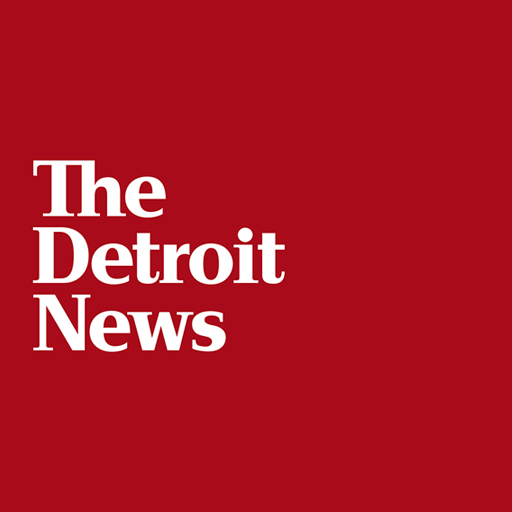 In all the years retail-design executive
Ken Nisch attended the most influential shopping trade-show, he never imagined giving the presentation he did at this year's National Retail Federation's Big Show in Manhattan.
"I explained why Detroit can be the future of retail," said Nisch, who is chairman of Southfield-based retail-design company JGA Inc.
Nisch
told to this to several hundred conference attendees last month during his panel presentation. The crowd included major Japanese investors, the
head of a major chocolate retailer in Brazil, and tech executives trying to figure out how to integrate online shopping with brick-and-mortar stores. Also in the crowd were "thought leaders" for the kind of international chains "you haven't seen in Detroit in decades, and in some cases, never," Nisch said…
RSK: Yes hard to believe that Detroit has the answer to retail but it just could be what urban centers need.
---
Building For Sale: 932 / 944 Water St Sauk City WI
This stunning mixed use project has 16 beautifully finished apartments and six (6) fully leased commercial units overlooking the Wisconsin River. This well maintained asset and the area's strong multifamily market fundamentals combine to make this a highly desirable investment opportunity. Balconies overlooking the WI River and underground parking. Confidentiality Agreement Required…
---
Crown Commercial Real Estate/Development, LLC
Offering real estate services and design-build construction solutions for growth oriented clients…
…more
---
Post Presidents Club, Real Estate Firms Prepare For Undercover Journalists At Annual Cannes Jamboree
The #MeToo movement
has impacted every corner of society and business. But in the U.K. the real estate industry has been a particular area of focus due to the fallout from allegations of sexual harassment at the annual dinner of the Presidents Club.
While those who attended the Presidents Club event came from many areas of business and politics, around half of the tables at the event were sponsored by property companies, and two of the charity's three trustees were property professionals. The industry was portrayed in international media as being particularly prone to inappropriate behaviour…
…more
RSK: I don`t know about you but I believe our CBG & CARW CRE Groups are well tuned into this and have been for a long time. Let me know your thoughts on this.
Ken Notes: Madison should consider marketing the area as a "no glass ceiling" we respect all employees region. Companies could pledge to respect all their employees…
---
Building For Sale: Ella`s Deli and Ice Cream Parlor
Landmark historic Madison restaurant on the market for the first time in 41+ years as the owners are ready to retire. 5,561 SF building on a 1.04 acre lot with plenty of parking. Sale also includes a rental property located on the adjacent parcel at 2912 E Johnson St. consisting
of 3 apartments – one 2 bedroom – 1 bath unit on the first floor and two efficiency units on the 2nd floor…
---
CBG events…

Congrats Deal of the year winners…
---
Kohl`s pairing with Aldi to bring grocer to some of its stores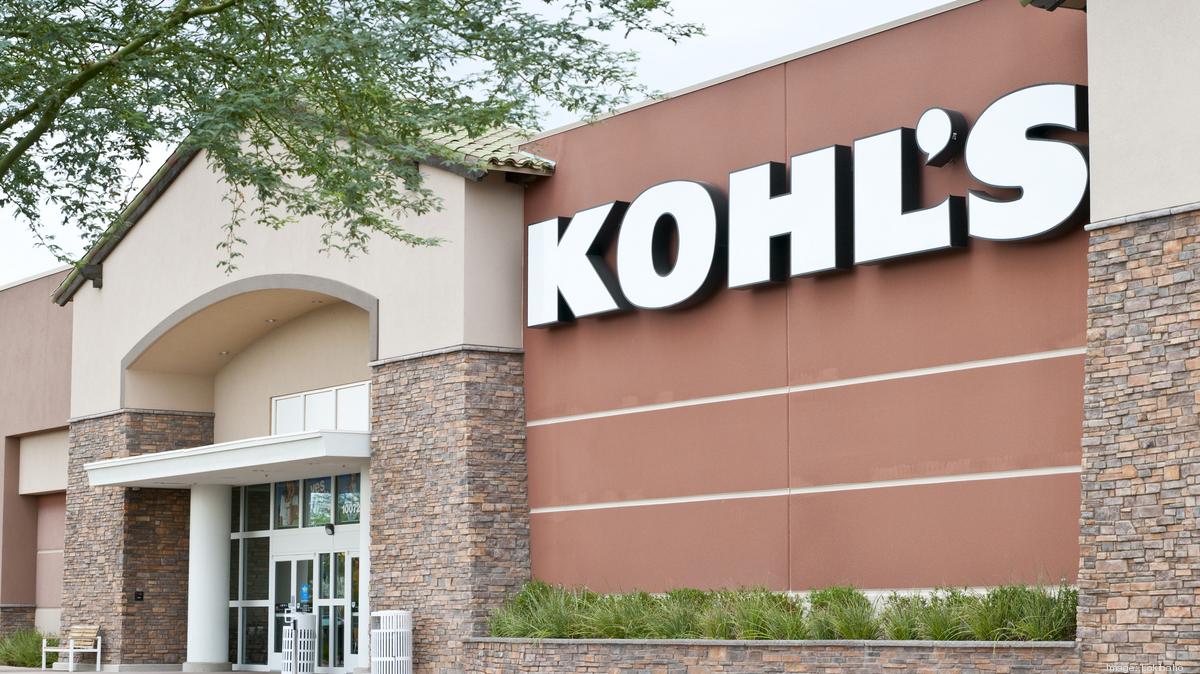 In its latest move to drive traffic to
its brick-and-mortar locations, Kohl`s Corp. plans to partner with discount supermarket chain Aldi Inc. to bring the grocer to select Kohl`s stores.
The partnership would entail Aldi taking over space at Kohl`s stores that have been downsized as part of the Menomonee Falls-based company`s plans to "rightsize" the square footage of some of its stores….
RSK: I don`t think this will happen in major urban markets but may in other areas where grocery stores are not so abundant.
Ken Notes: Sooo close, Aldi and Trader Joe`s are owned by the same parent company….
---
Building For Lease: 6621 University Ave Middleton WI
Looking to amp up your retail space or maybe start up a new business? This space has all the essentials that commercial space should have. This space is ready to be customized for your business needs.
---
The Gialamas Company, Inc.
The Gialamas Company`s premier development. The park has over 57 buildings containing 200+ companies, occupying over 3.0 million square feet.
---
Knight Barry Title Group
With over 200 experienced real estate professionals, Knight Barry provides exceptional support and service. Visit us online for more information about our 40+ commercial and residential offices throughout Wisconsin and Michigan.
---
Evans Properties, LLC.
Professional Real Estate Management and Sales
---
Newmark Grubb Gialamas
Newmark Grubb Gialamas specializes in investment sales, office, retail, industrial, land, multi-family properties and 1031 exchanges. Our knowledgeable, local brokers are subject experts in their field.
---
T. Wall Enterprises
Expect Professional Management with a Personal Touch
with every T. Wall Urban Village.

(608) 575-1018 or Contact@TWallEnterprises.com